Simple and Fun DIY Moon Sand
Moon sand, also known as "kinetic sand," has become a major craze over the last couple of years. Kids love this material's soft, moldable texture. But did you know that moon sand is also incredibly easy and inexpensive to make? This is a simple, fun, and cost-effective DIY recipe for moon sand that you can make at home with children of any age.
There are also a lot of ways you can use this craft as a teaching tool in the course of your homeschool day. For young children (and older children, too), moon sand provides the perfect outlet for sensory play. If you use food coloring, it can also be a great way to teach about combining colors. You could also use moon sand to teach a basic chemistry lesson about mixtures and solutions. Finally, moon sand looks and reacts similarly to lunar soil, so you could also make it when learning about space!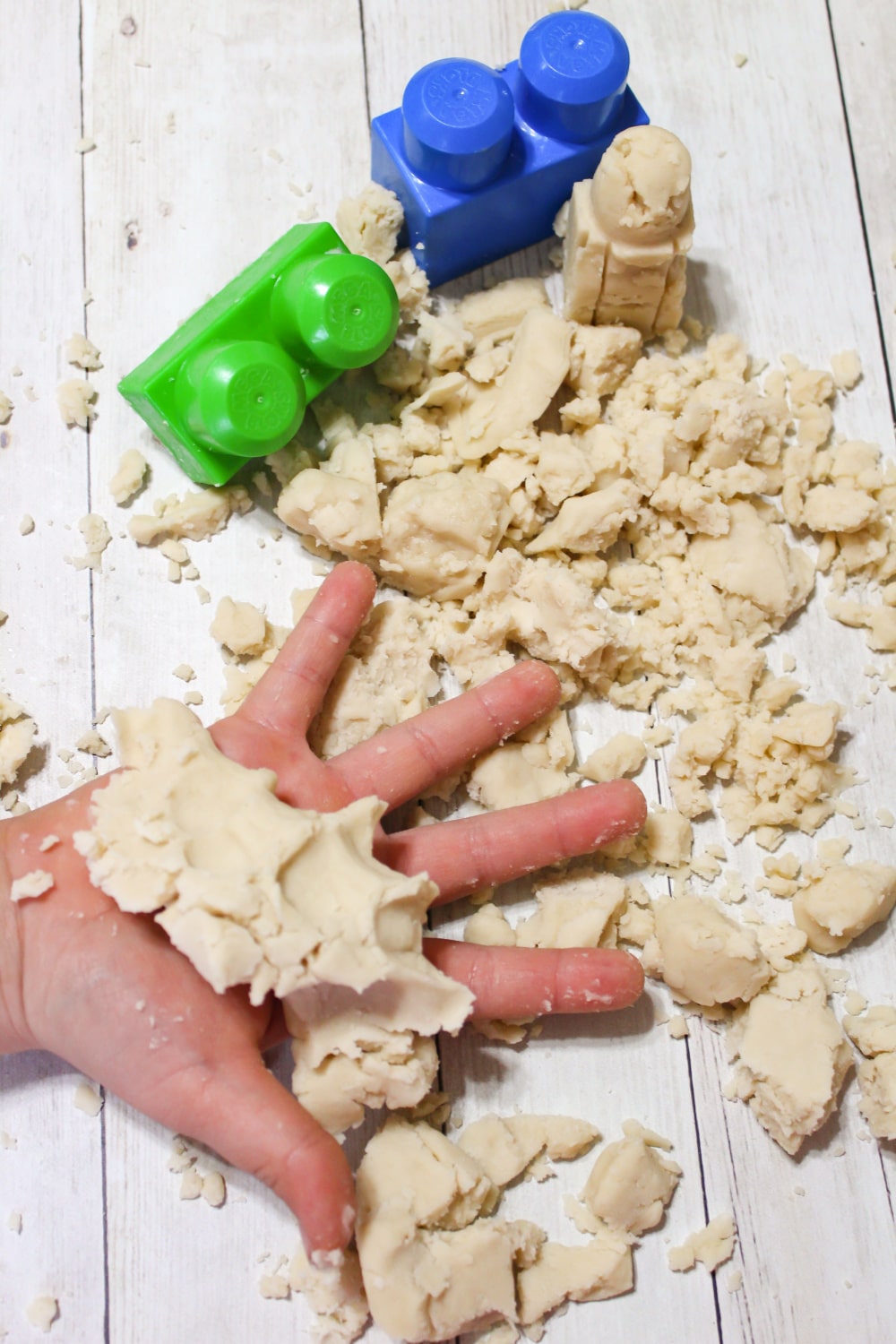 What You'll Need:
2 cups of flour
1 cup of vegetable oil
An airtight plastic container
Food coloring (optional)
Instructions:
Combine your flour and vegetable oil. A plastic storage container works perfectly for mixing your ingredients because you can use it for both mixing and storing your moon sand.
Mix the two ingredients well, using either your hands or a dough blender. You'll make want to make sure that you and/or your children are wearing clothes you don't mind getting messy with flour and oil.
If you plan to use this activity to teach about colors, this is the point where you will add the food coloring. To make moon sand of several colors, divide the dough into portions and add drops of the three primary colors (red, blue, yellow). Mix each portion well. Then you can combine the different portions to teach your child about making new colors.
Of course, you may want to keep the moon sand in its natural-looking state. We think it's pretty stellar just the way it is!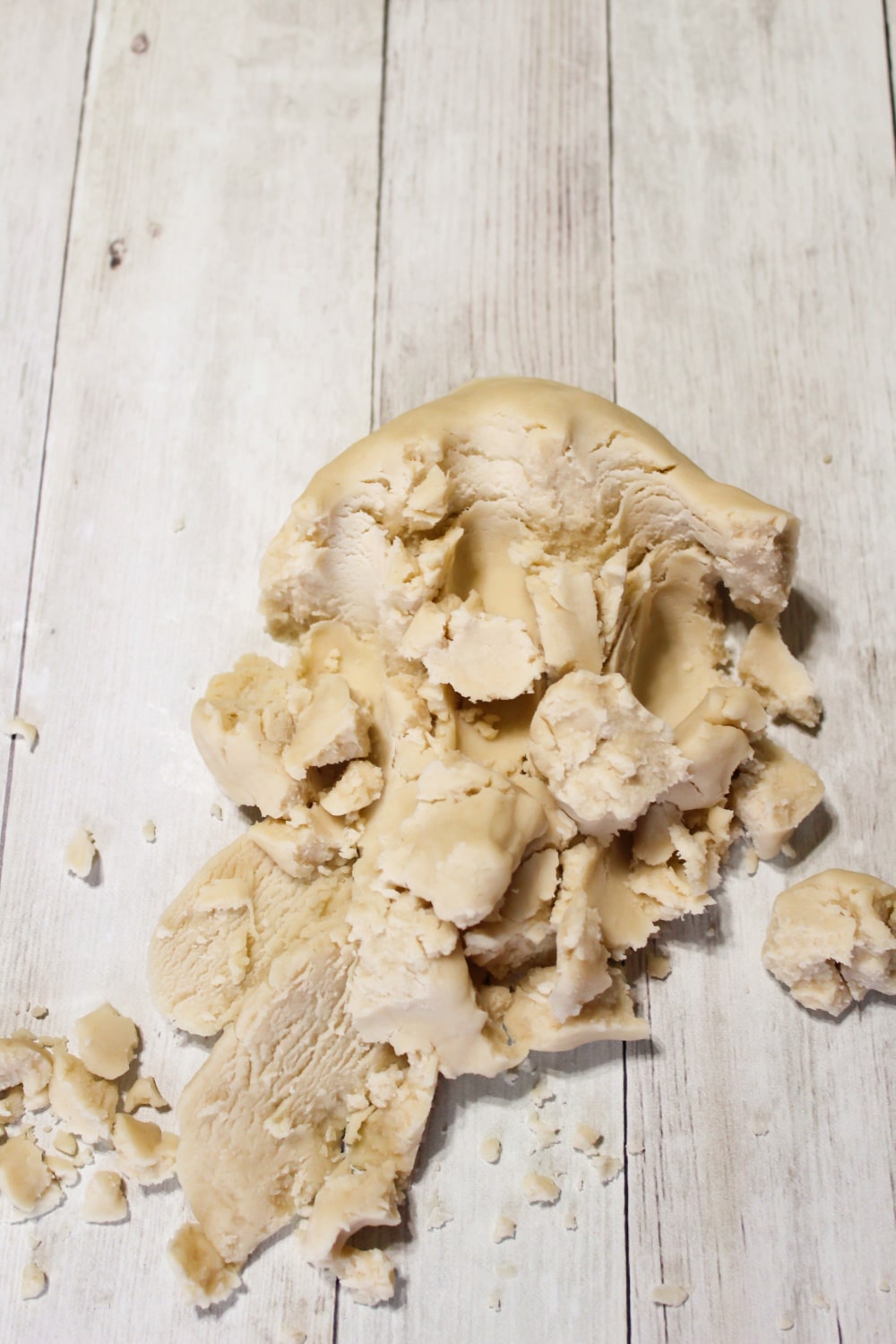 Once your two main ingredients are well-mixed, you are ready to play! You can mold the sand into endless shapes with hands or with tools!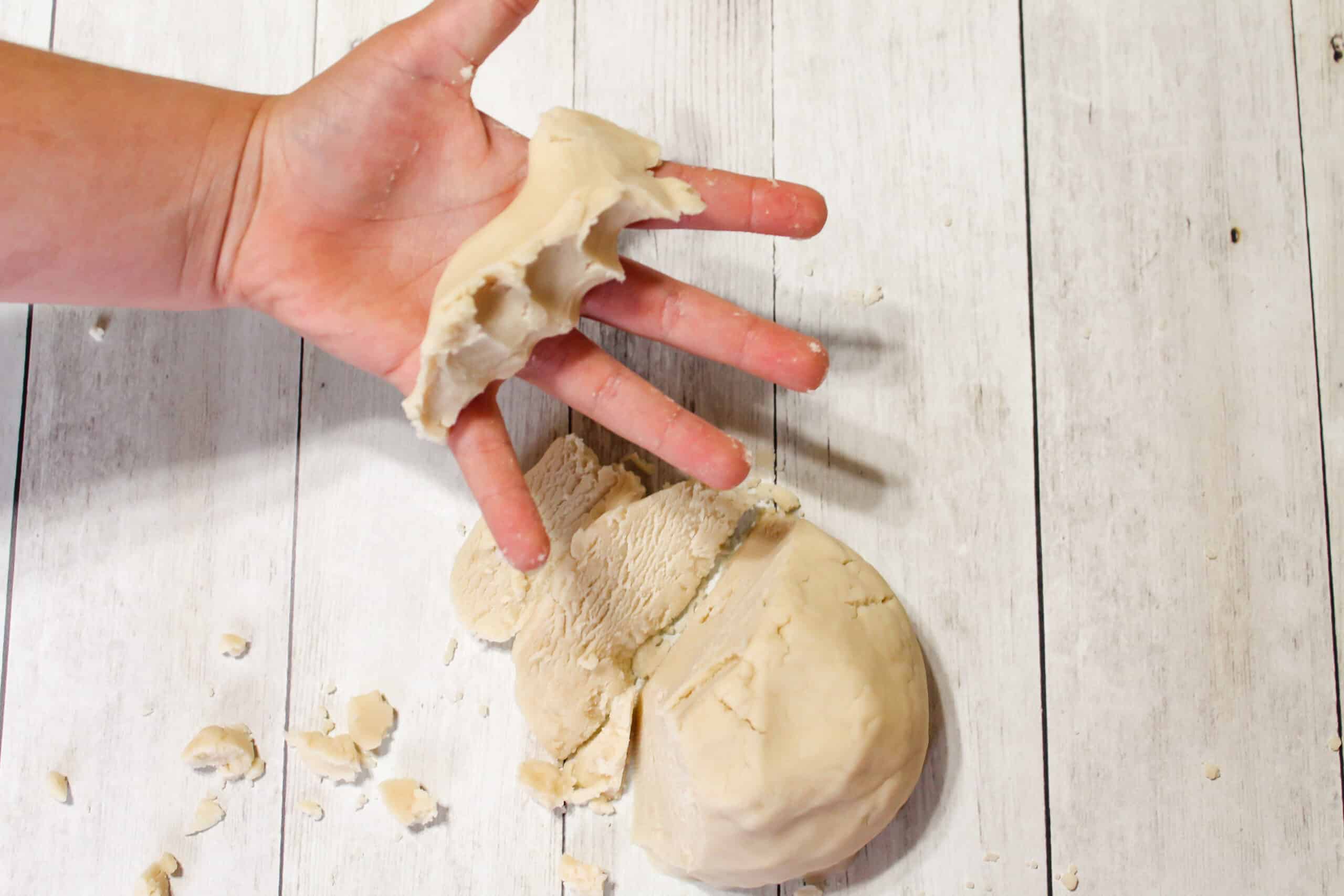 When finished, seal your container with a fitted lid. This will help your moon sand last longer. We hope that you and your children enjoy this fun and simple moon sand, whether you are using it to learn something new or simply for a much-needed brain break!
If you make it, we'd love to know how you used it: share your results on our Facebook page or on Instagram and use our hashtags #hiphomeschoolmoms and #365homeschool so we can find you!
\