Simple and Fun DIY Moon Sand
Simple and Fun DIY Moon Sand
Moon sand, also known as "kinetic sand," has become a major craze over the last few years. Kids love this material's soft, moldable texture. But did you know that moon sand is also incredibly easy and inexpensive to make? This is a simple, fun, and cost-effective DIY recipe for moon sand that you can make at home with children of any age.
This article was updated from an article that was originally published in 2019.
There are also a lot of ways you can use this craft as a teaching tool in the course of your homeschool day.
Sensory Play
For young children (and older children, too), moon sand provides the perfect outlet for sensory play.
Arts & Crafts
If you use food coloring, it can also be a great way to teach about combining colors.
If you'd like to add a lesson about the color wheel to your moon sand activity, try this Easy Art Class – The Color Wheel lesson.
Or, while you already have your food coloring out and since you're wearing clothes that can get dirty/stained, try this Walking Rainbow Educational Color Activity. It's another way to talk about rainbows, the color wheel, primary and secondary colors, and more!
Make some Toilet Paper Tube Rockets to go with your moon sand.
Or make these Rocket Bookmarks to make your place in whichever space-themed book you're reading together!
Language Arts
Since you're making moon sand, take the opportunity to write stories or poems about the moon, aliens, the planets, the sun, astronauts, or any other space-related themes! If your children are too young to write their own stories or poems, have them dictate them to you so you can write them down.
Read space-themed books to your children while they play with their moon sand. When my children were little, we started each day with me reading aloud while they played with quiet toys. For example, I read aloud while they played with blocks, Shrinky Dinks, Legos, etc. This moon sand is perfect for quiet sensory play while your children listen to you as you read a story out loud to them. (Note: We preferred the frosted Shrinky Dinks paper–not the clear sheets. We used Prismacolor pencils on the frosted paper, and it worked great for us! If you use the clear sheets, your children will need to use markers to color them. The Prismacolor pencils are a little more expensive than some other colored pencils, but they are absolutely worth it!)
Science
You could also use moon sand to teach a basic chemistry lesson about mixtures and solutions.
Finally, moon sand looks and reacts similarly to lunar soil, so you could also make it when learning about space!
If you want to do even more space-themed studies together, try these Planet Task Cards or these Women of NASA Activities.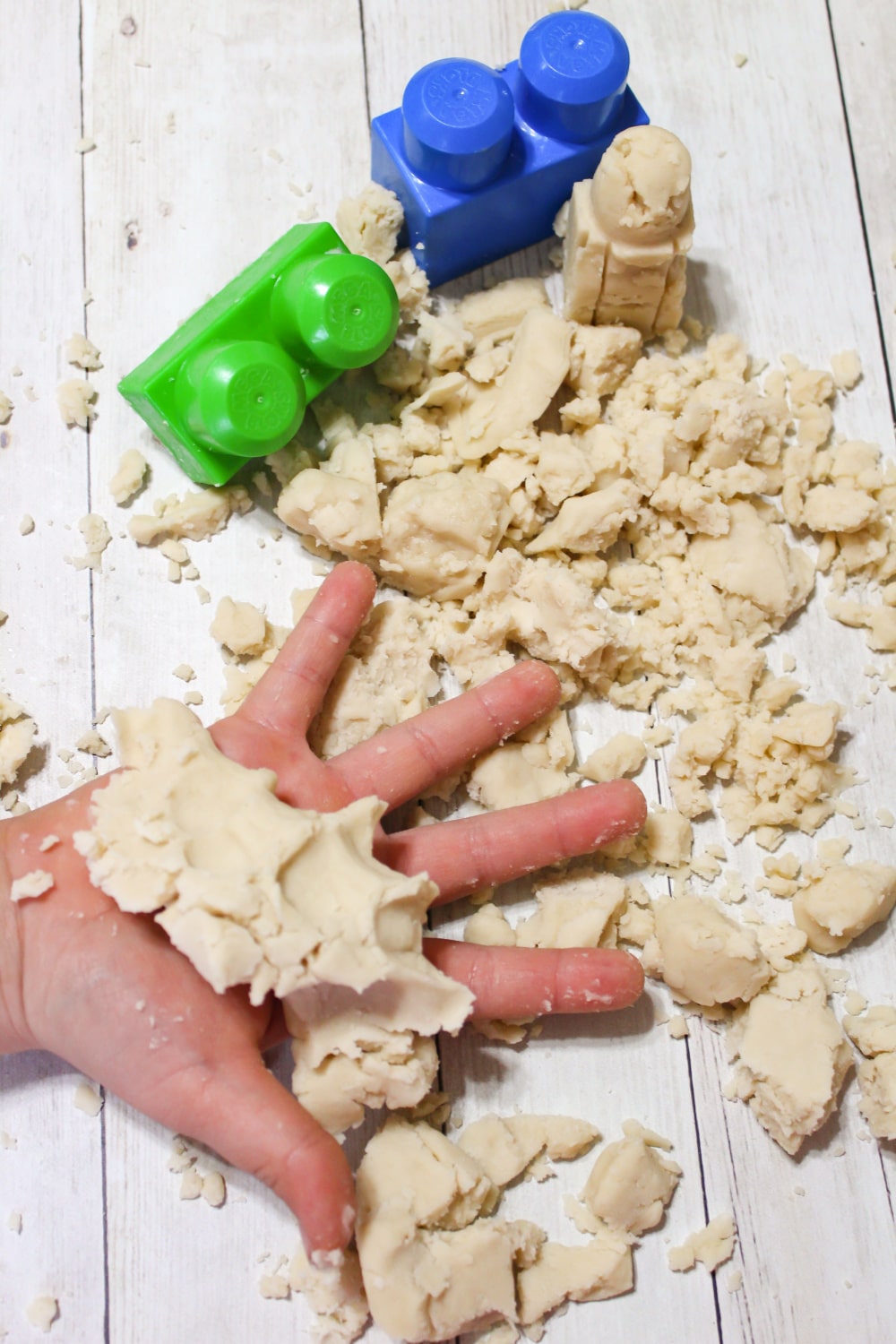 What You'll Need:
2 cups of flour
1 cup of vegetable oil
An airtight plastic container
Food coloring (optional)
Instructions:
Combine your flour and vegetable oil. A plastic storage container works perfectly for mixing your ingredients because you can use it for both mixing and storing your moon sand.
Mix the two ingredients well, using either your hands or a dough blender. You'll make want to make sure that you and/or your children are wearing clothes you don't mind getting messy with flour and oil.
If you plan to use this activity to teach about colors, this is the point where you will add the food coloring. To make moon sand of several colors, divide the dough into portions and add drops of the three primary colors (red, blue, and yellow). Mix each portion well. Then you can combine the different portions to teach your children about making new colors.
Of course, you may want to keep the moon sand in its natural-looking state. We think it's pretty stellar just the way it is!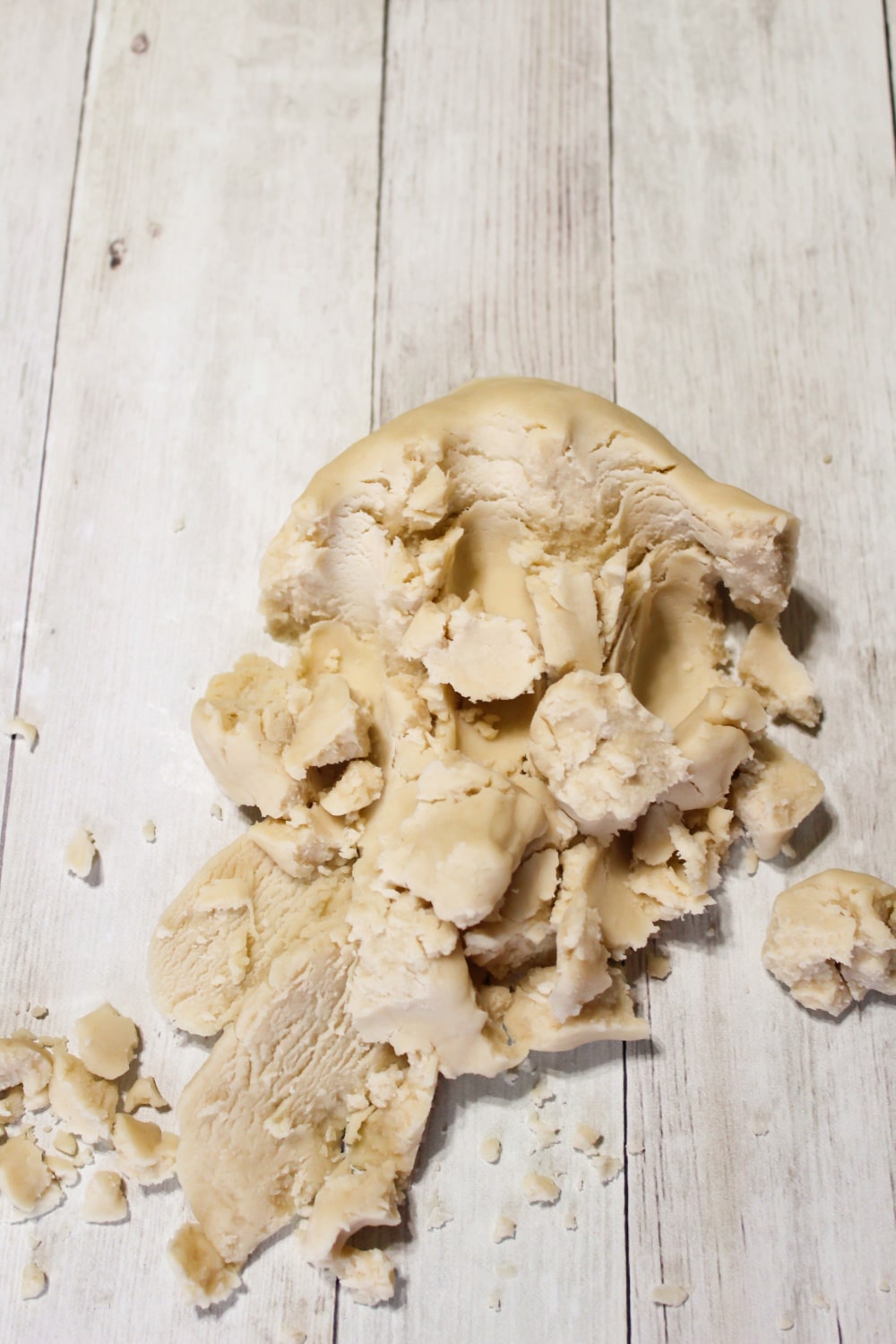 Once your two main ingredients are well-mixed, you are ready to play! You can mold the sand into endless shapes with hands or with tools!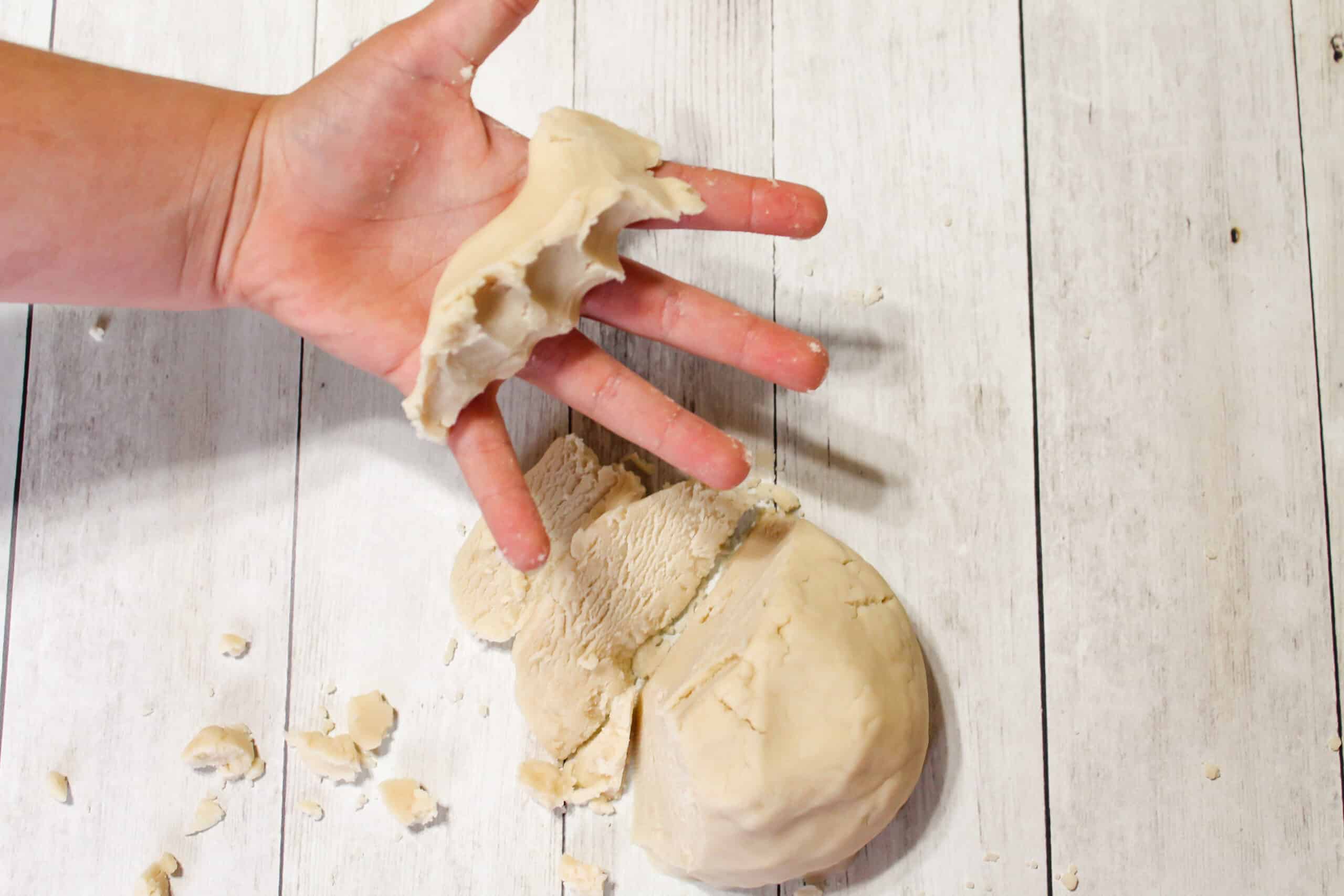 When finished, seal your container with a fitted lid. This will help your moon sand last longer. We hope that you and your children enjoy this fun and simple moon sand, whether you are using it to learn something new or simply for a much-needed brain break!
If you make it, we'd love to know how you used it: share your results on our Facebook page or on Instagram and use our hashtags #hiphomeschoolmoms and #365homeschool so we can find you!