3 Reasons Not to "Do School" in December
3 Reasons Not to Do School in December
Do you find homeschooling during December to be overwhelming? I'm Wendy, one of the owners of Hip Homeschool Moms. Every year around this time, I hear from lots of homeschooling moms who wonder if they should take off the entire month of December because of their busy holiday schedules. And I'm here to tell you it's okay to take the month of December off if you choose to do so!
Many moms find it nearly impossible to do school and handle the house, laundry, feeding people, shopping, and all of the extra holiday-related responsibilities the holidays bring.
My honest opinion? It's perfectly fine to take off December if you want or need to do so! I'll even share with you 3 reasons NOT to do school in December.
Taking December off doesn't mean your kids are taking a break from learning!
Keep in mind that choosing not to do school during December doesn't mean your children won't be learning! In fact, they'll be learning lots of important, valuable skills and information that they'll need as adults for their own families. There are lots of things that your children can learn during the holidays, even without doing regular school work.
Instead of "doing school" during December, embrace these reasons to take the month off from formal schooling and do these things! They'll keep your kids learning important skills they'll need for the rest of their lives, and they'll make the holidays much nicer!
#1 This time can be used to teach them to care for others.
First of all, our children need to learn to love and care for others. What better way could we teach them than to let them see us doing those very things? If we are too busy with school to do things with or for others during this holiday season, then we definitely need to make some changes!
I think of it this way: one of my main reasons for homeschooling my children is to teach them to be Christians who make a difference in the world. Sure, they need to be well-educated. But, as I've mentioned before, I'd rather they be good Christian people than good students if I had to choose one or the other.
Yes, of course, we need to teach our children to care for others all year long! But the holidays present extra opportunities for doing special things for those we love and for those who need extra help. Take advantage of them!
#2 This time can be used to teach them good money management skills, meal planning skills, and even math skills.
Christmas shopping provides a wonderful opportunity to have our children (especially older kids and teens) practice skills such as making price comparisons and budgeting. These skills are often neglected, and your children will definitely benefit from learning them at a young age! If I'd had some practice at these before I got married, it could have kept my husband and me from making some very unwise financial decisions during the first few years of our marriage.
Grocery shopping and meal planning help not only with budgeting but also with developing the skills needed to keep an organized and smoothly-running home. And this is another area in which they can practice making price comparisons and budgeting! This is will not only benefit you right now, but it will also be a wonderful skill for them to have as adults.
Baking holiday treats is a great way to develop creativity and imagination. Most children love helping with baking and decorating holiday treats. One of my daughters loves to help me make a gingerbread house each year in December. She's not only having fun, but she's also using her imagination and creativity. It's great "exercise" for our brains to be creative and artistic.
It's an opportunity to work on other math skills, too–especially if you double or triple your recipe. Your kids don't even have to know that they're getting a math lesson! (P.S. – Be sure your children know if the recipe will be doubled or tripled before they plan the grocery list and the grocery budget. You don't want to end up not having enough ingredients once you begin baking.)
#3 This time can be used to help them strengthen family and sibling relationships.
Being with the family and working together on holiday activities, traveling, house cleaning, or taking care of whatever other responsibilities we have is a good time for our children to work with us and their siblings to foster closer relationships with each other.
I've been talking to my children lately about the fact that God put each of us in this family for a reason. He wants us to be a team. He wants us to love and support each other. Whether we're doing holiday cleaning, cooking, buying gifts, decorating the Christmas tree, wrapping presents, or attending church or community Christmas events, we should support each other and work as a team. This is a perfect time to talk about those skills and then practice them!
If you look at it this way, you're not really taking the month of December off at all. You're just doing a different kind of teaching and learning, and that's a good thing!
Need a little more structure and a few ideas?
ADVENTure School is a great way to do some fun and educational activities throughout December without doing your regular curriculum. What is ADVENTure School? It's a way of doing all kinds of educational and fun activities with your family, and they all have something to do with preparing for Christmas and/or helping others.
I think you'll find the ideas in our ADVENTure School article very helpful! And they may even help you come up with your own ideas if you want or need more to do to keep your kiddos busy! (But that's doubtful since the holidays are usually super busy!)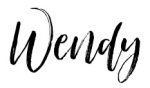 Do you take December off from formal school? Tell us why you do or don't take this month off. What other kinds of activities do you keep busy doing instead?
You May Also Like
Christmas Science Experiment: Borax Crystal Snowflakes
10 Surprising Christmas Tales You Need to Read This Year