This week we have a huge collection of Thanksgiving activities for young children up to teens and parents! You'll find coloring pages, unit studies, recipes, planners, puzzles, games, and more. And we'll keep adding more activities and ideas to the list over the next few days, so be sure to come back for another look each day!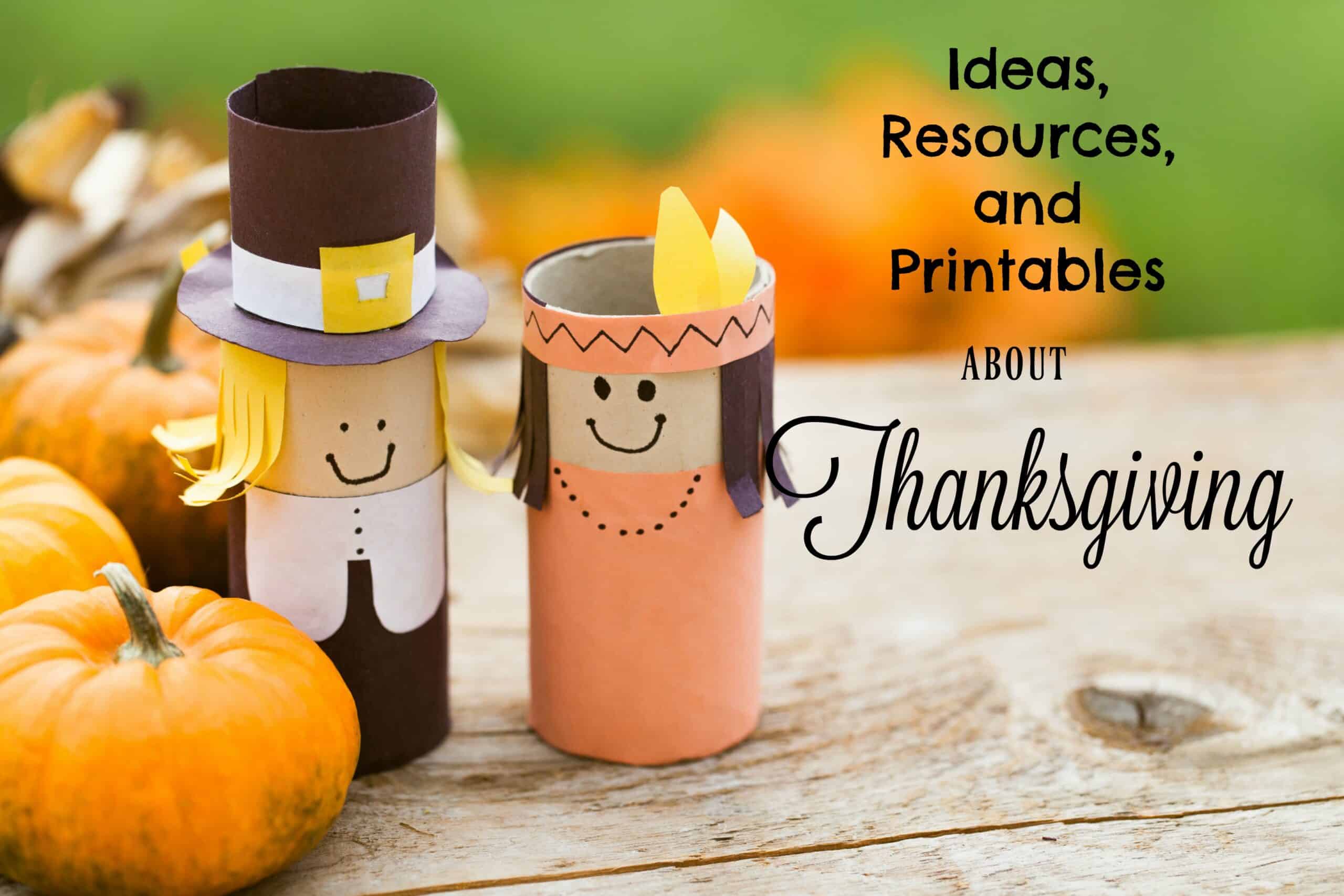 Coloring Pages & Art Projects:
Thanksgiving Do-a-Dot Printables
3D Turkey Cutout Downloadable Art Project
Thanksgiving Decorations to Make with Your Little Turkey
Thanksgiving Picture and Word Tracing Printables
Paper Bag Handprint Turkey Puppet Crafts for Kids
Free Printable Thanksgiving Placemats to Color
Turkey Dot-to-Dot Coloring Page for Kids
Cute Turkey Coloring Page for Kids
Thankful Turkeys Craft for Preschoolers
Thanksgiving Turkey Craft for Kids!
Free Thanksgiving Coloring Pages
Simple Watercolor Thanksgiving Printables
Dressed Turkey Thanksgiving Kids' Craft
Thanksgiving Snack & Kids' Craft (Turkey)
40 Free Thanksgiving Coloring Pages & DIY Turkey Coloring Jar
15 Thanksgiving Crafts with Turkeys
Gratitude Activity for Preschoolers
Thanksgiving Drawing Ideas for Kids
Turkey Handprint Keepsake and Poem
Free Printable Thanksgiving Coloring Pages–Native American Head Dress
Free Turkey Coloring Page for Thanksgiving
Free Thanksgiving Coloring Pages
Worksheets & Activities:
Thanksgiving Fact or Opinion Literacy Center Activity
Thanksgiving I Have Who Has Activity Cards
Thanksgiving Gratitude Calendars
Our Favorite Thanksgiving Books and Resources
4 Poems for Kids to Read and Write on Thanksgiving Day
140 Pages of Free Thanksgiving Printables for Learning
Printable Gratitude List for Thanksgiving
Favorite Thanksgiving Books for Kids
Fall Harvest Pumpkin Unit with Free Printables
Fall Harvest Roots and Affixes Activities with Free Printables
Thanksgiving Copywork, Activities, and Printables
Thanksgiving Books for Kids & Reading List
Thanksgiving Activities to Keep Kids Busy While the Turkey Cooks
Turkey Names (teaching children to spell their names)
Thanksgiving Turkey Interactive Poem
6 Thanksgiving Books & Activities for Little Readers
5 Fun Filled Thankful Thanksgiving Printables for Kids
Thanksgiving Printables Pack with More Than 70 Thanksgiving Worksheets and Activities for Kids!
Turkey Feather Spelling Activity
Thanksgiving Printable Activity Pack
"Thank You, Sarah!" Literature Guide
Pilgrims KWL Graphic Organizers for Thanksgiving Units
Free Pilgrims Sentence Scramble Activity: Differentiated for Multiple Grades
Math-Related Activities:
Thanksgiving Printable Counting Activity for Kids
November Literacy and Math Pack–30+ Centers and Activities Including Thanksgiving
Free Thanksgiving Math and Literacy Printable Pack for PreK
How to Memorize Addition Facts with Fun Turkey Expression Match
Free Adding Fractions Pie Puzzles
Lapbooks, Unit Studies, Etc.
The Giving Tree Family Thanksgiving Unit
The First Thanksgiving Week 1: Native Americans/Indian and South America
The First Thanksgiving Week 2: Pilgrims
Interactive Thanksgiving Lapbook
Copywork and Writing Prompts:
Thanksgiving Copywork–Print and Cursive
Thankful Journal Writing Prompt (Free Printable)
Thanksgiving Writing Activity Sampler
November Writing Prompts–Football, Turkey, and Thanksgiving Themes
Games & Scavenger Hunts:
Fall Harvest Theme I Spy Game (Free Printable for Kids)
Roll a Turkey Printable Thanksgiving Game
Macy's Thanksgiving Day Parade Scavenger Hunt and Free Printable
Thanksgiving Search Games (with Free Customizable Printable)
Thanksgiving Letter Sounds Matching Game 
Fun Recipes & Related:
Thanksgiving Treat Tag Printables (recipe for thumb print cookies and treat tag to go with them)
Miscellaneous & Family Activities:
Thanksgiving Brick Challenge (Free Printable)
Movies for Kids About History of Thanksgiving
Thanksgiving Conversation Starter Coasters
30 Ideas for Family Giving & Service Projects
7-Day Family Thanksgiving Devotion (Printable Scripture)
8 Family Thanksgiving Traditions
For Teens and Parents:
Leaf Mandala & Thanks Giving Turkey Colouring Pages (for Grown Ups)
Stress Less with the Free Printable Thanksgiving Checklist (Plus the Thanksgiving Timeline)
Thanksgiving Party Planning (Free Printables)
Thanksgiving Traditions Free Printables: Making Family Memories
Top 10 Tips for Avoiding Sensory Overload at Thanksgiving
The Ultimate Thanksgiving Planner
Free Thanksgiving Printables for Moms