Less Is More When It Comes to Schoolwork
After over 20 years of homeschooling (8 kids) with 8 years to go, I can't help but have a very different perspective than when I started. If only we could begin our journeys with that wisdom. Instead we have to make our own way, occasionally listening to those further down the road who are calling back to us with words that will make us braver and give us the courage to forge ahead in our homeschooling pilgrimage.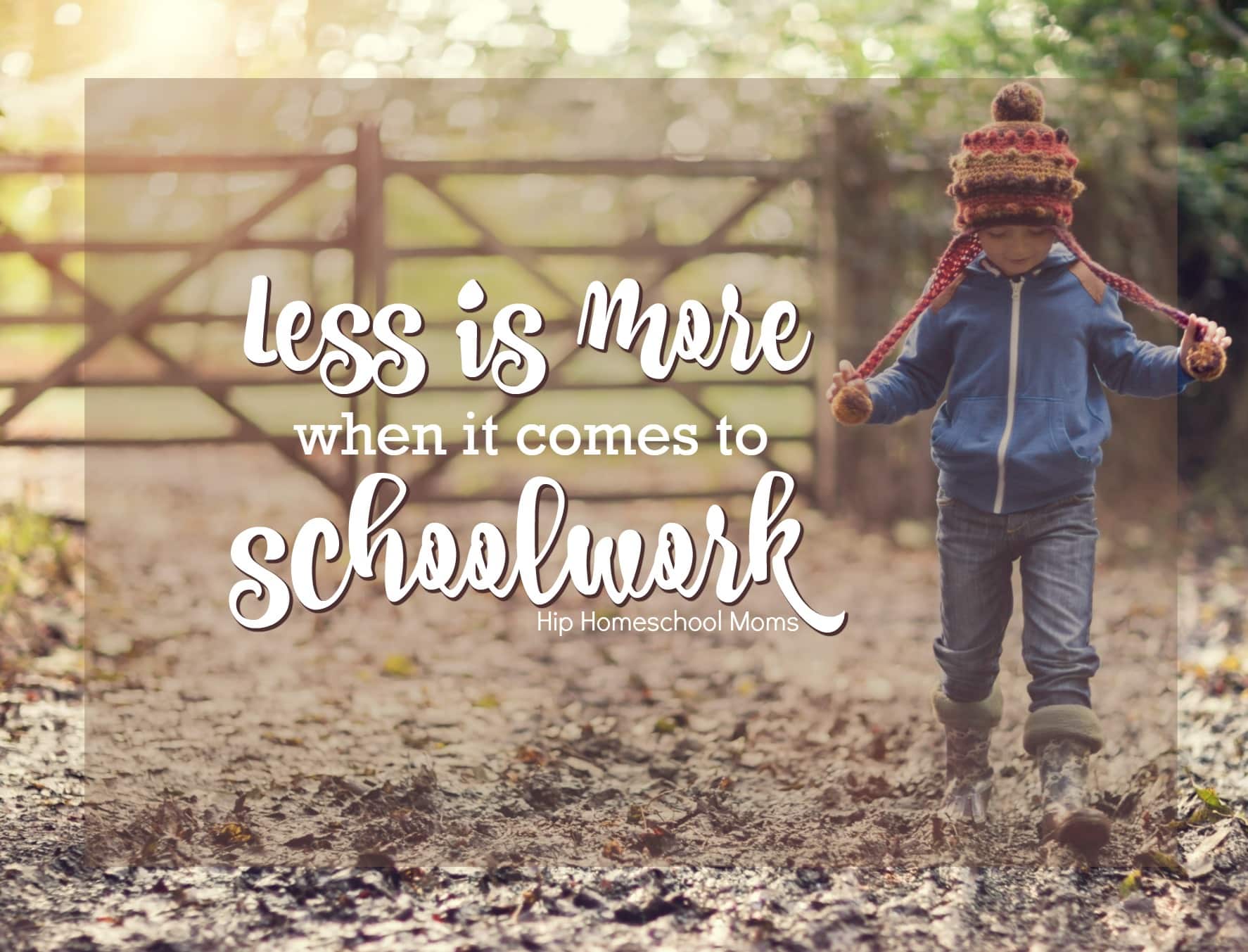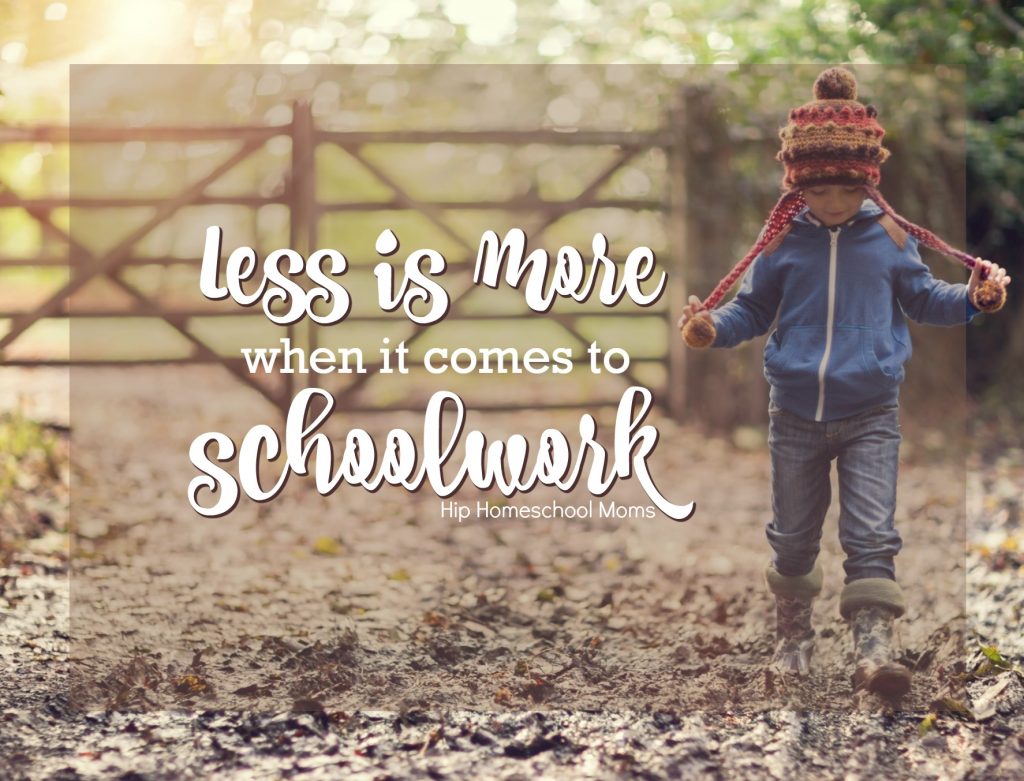 I am most thankful for those who told me over and over again that the authentic fruit our children would bear after all these years of home learning would not be a result of the "right" curriculum, the perfect co-op, or the mother who drove them to finish their workbooks.
Not even close. That long list of things we start out thinking are important fall into the shadows as the years go by. We realize that our children are not machines. They are all uniquely designed for different purposes. The real job is to find out what our kids are passionate about, what piques their interest, what makes them want to get up in the mornings. What were they made for?
If we take the time to study our children as individuals and where they are developmentally, we can learn SO much. How do they respond in different situations? What makes their eyes light up? What interests keep their attention longer, and which ones do they keep returning to?
We want our kids to become life-long learners. This requires time. It involves patience. It also requires that as parents we don't chain our children to a long list of subjects they have to cover daily. That method will only produce weary parents and burnt out children who have no desire to learn.
Children are natural learners, but they learn best in an environment that allows them to pursue their interests. Over the years, I cannot tell you the countless hours our children have spent building forts, drawing, playing instruments, playing outside, riding bikes, taking things apart and trying to put them back together, making cities in the dirt, doing their own science experiments, and the list goes on. I can honestly say they spent more hours on these things (especially through their elementary years) than you might think a "conscientious" homeschooling mom should allow, but guess what? It's what our adult children are thanking me for now and what is making them successful, life-long learners.
There is something about being a "kid" that greatly encourages learning in our children. It also prepares them for higher learning. There will be time for more bookwork down the road when they are ready. Workbooks have their place, but we cannot overlook the incredible value of having time to explore and experiment. By doing so, our kids engage in the world around them in a real and tangible way that prepares them for more "cerebral" studies down the road.
Take some time to think about what unnecessary subjects you may be trying to force, and let your kids initiate part of their learning. You may just find some hidden gifts just waiting to be discovered!
– – – – – – – – – – – – – – – – – – – – – – – – – – – – – – – – – – – – – – – – – – – – – –
If you love Durenda's perspective and veteran-homeschooling-mama wisdom, you are going to be THRILLED to learn she has a new ebook that just published… The Unhurried Homeschooler!! Durenda gently reminds parents about the things that really matter, as she offers a clear portrait of what a life-giving home life can be during the homeschooling years.