Lately we've gotten quite a few questions (on the Hip Homeschool Moms Facebook page) from moms who want to homeschool but whose husbands don't approve. If you happen to be one of those moms, what should you do? I have some advice that you might want to consider and that I hope you find helpful.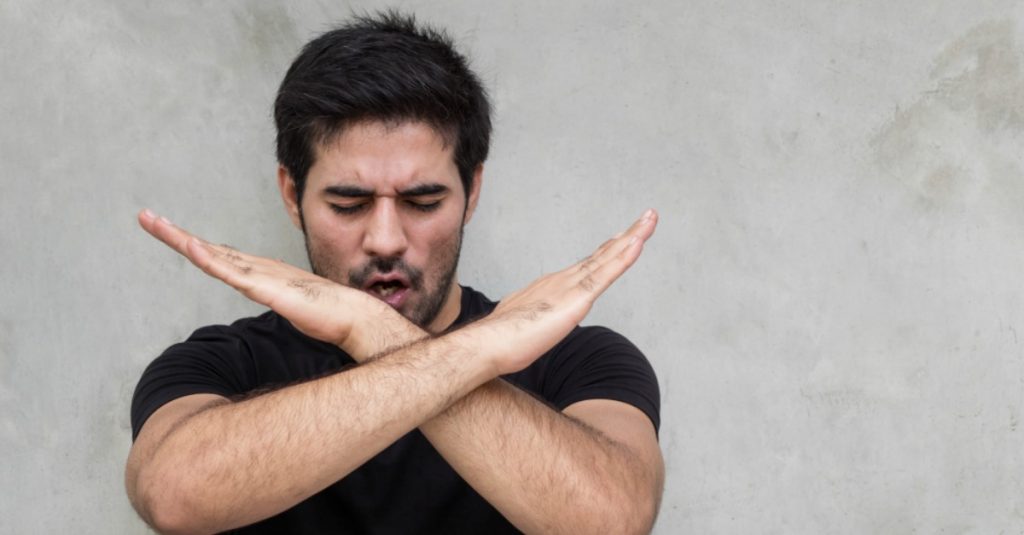 First, it is my personal belief that you should not homeschool unless your husband agrees to it. A homeschooling mom needs her husband's support. You will need your husband to be "on your side" if you have difficulties. (And we all have difficult situations to deal with now and then!) You will want his input and suggestions and support. You may need his help from time to time. This may not be a very popular opinion, but I honestly believe it's not a good idea to homeschool unless your husband agrees to it.
So what should you do if your husband won't consider homeschooling yet you feel it's the best option for your children? I have some suggestions. First, pray. If you are a Christian and you truly feel like it's God's will that you homeschool, then leave the decision to Him. A former Sunday School teacher of mine used to say that we should "pray it on them and not lay it on them." In other words, pray that God will change your husband's heart toward homeschooling if that is what He wants for your family, but don't spend a lot of time trying to convince your husband of it. This is a hard one! But if we really believe that God is in control, then we know that He can do a better job of helping your husband see what's best for your family than you can. (Moment of truth: I'm a do-it-yourself kind of gal, so this one is particularly difficult for me!!)
Next, collect some good information for your husband to look at. Men like to know the statistics. They like to see the results. They like concrete information. Below are some resources you might want to show him. Then give him time to read and consider it all and don't press him for his "new opinion" right away.
• http://www.hslda.org/docs/study/rudner1999/Rudner0.asp The Scholastic Achievement and Demographic Characteristics of Home School Students in 1998: An independent study by Lawrence M. Rudner, Ph.D., Director of the ERIC Clearinghouse on Assessment and Evaluation.
• http://www.hslda.org/research/ray2003/homeschoolinggrowsup.pdf HSLDA's synopsis of a new research study on adults who were homeschooled. (This includes information about socialization, getting into college, getting a job, etc.) Conducted by Dr. Brian D. Ray.
• http://www.hslda.org/docs/study/comp2001/HomeSchoolAchievement.pdf Home Schooling Achievement. Why are so many parents choosing to home school? Because it works.
• http://store.nexternal.com/hslda/home-schooling-the-right-choice-p21.aspx This is the link to purchase a book called Homeschooling: The Right Choice by Christopher Klicka. It covers "the biblical basis for home schooling and the constitutional right to home school, as well as home schooling's history and benefits, academic success through college, how-to tips, teaching children with special needs, handling social workers, rights in the military, and much, much more!" Because it was written by a homeschooling father, your husband might be more willing to read it. 😉
• http://www.hslda.org/research/faq.asp Homeschooling Research: The best one-stop-shop for homeschooling statistics, studies, and information! (Once you reach this link, scroll down to see topics such as "Homeschool Achievement," "Home Education Across the United States," "HSLDA Issue Library: Socialization," as well as topics covering how homeschool students compare to their public school counterparts, how homeschoolers do in college, and whether homeschool graduates can get a "real" job.
You might want to look through the above list of resources yourself to see which ones you want to recommend to your husband. Also, there are many more resources out there. This is just a short list of resources offered from HSLDA (The Home School Legal Defense Association) because they are a reputable organization, and I trust their information. (You can visit them yourself online at www.hslda.org or call them at (540) 338-5600. General information is available to anyone. More detailed or specific information is available to members only. I always recommend that homeschooling families join HSLDA.)
Give your husband a chance to express exact reasons why he's against homeschooling. Don't attempt to answer him or make judgments at that moment. Instead, "make a date" to get back to him with your answers. Think carefully about his concerns. Decide how you feel about each one (Be honest with yourself!). Then be sure to keep your date to discuss them with him. Maybe he has some good points that you need to consider.
Suggest a "trial" period. If you truly can't agree on the issue, perhaps your husband will be willing to let you try out homeschooling for a period of time. (You may have to be willing to try it for a few weeks over the summer!) If your husband sees that you really can homeschool and that your children really will benefit from it, he just may see homeschooling in a whole new way!
What should you do if, after all of this, your husband doesn't change his mind and is still against homeschooling? If that happens, I suggest that you:
• Do keep on praying!
• Do have your plans ready in case your husband changes his mind and agrees to let you give it a try. You don't have to have elaborate plans, a syllabus for every subject, and tons of books and materials. Just have an idea of what you want to do and what materials you'll need so you will be ready just in case.
• Don't "nag" your husband and point out every single negative thing that the children experience in public or private school. Be reasonable about what you point out to discuss with him.
• Don't have an "I-told-you-so" attitude if your children have negative experiences in public or private school. That is not a good way to gain his acceptance! He still may come around if you give him time and space to consider it.
• Don't allow a bitter attitude to grow in your heart if he doesn't change his mind. Homeschooling your children is a wonderful endeavor and one that I strongly believe in. It is not, however, worth causing problems in your marriage! You will "keep" your husband even after your children are grown and gone.
Do you have any suggestions for resources that might be helpful in this situation? Do you have a story to share about how your husband "came around" to the idea of homeschooling? Any advice to share with moms who really want to homeschool but whose husbands just don't agree? Please leave a comment! We'd love to hear from you.
Photo Credit: FreeDigitalPhotos.net, Artist David Castillo Dominici