What If Your Husband Does NOT Support Homeschooling
Lately we've gotten quite a few questions (on the Hip Homeschool Moms Facebook page) from moms who want to homeschool but whose husbands don't approve. If you happen to be one of those moms, what should you do? I have some advice that you might want to consider and that I hope you find helpful.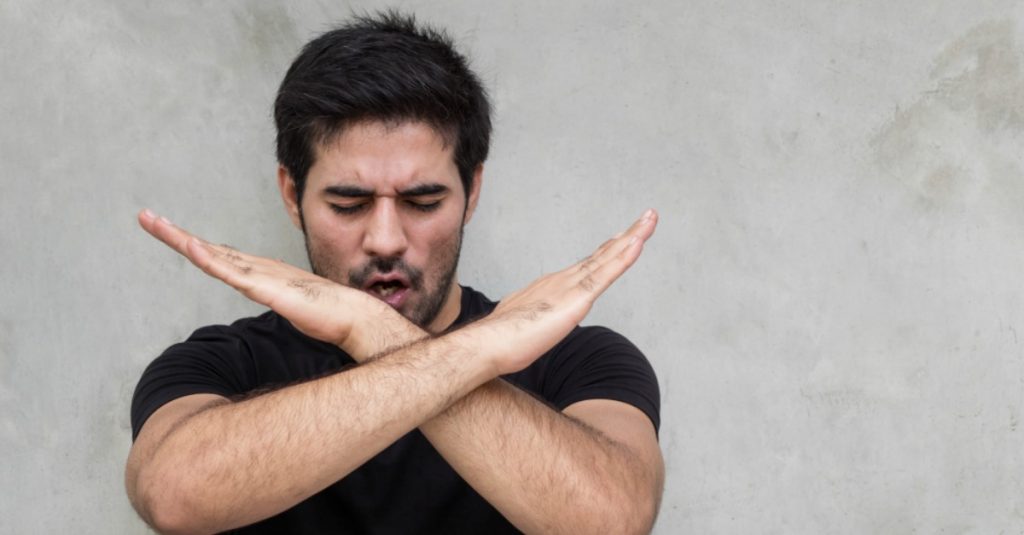 First, it is my personal belief that you should not homeschool unless both parents agree to it. A homeschooling mom needs her husband's support. You will need your husband to be "on your side" if you have difficulties. (And we all have difficult situations to deal with now and then!) You will want his input and suggestions and support. You may need his help from time to time. This may not be a very popular opinion, but I honestly believe it's not a good idea to homeschool unless your husband agrees to it.
So what should you do if your husband won't consider homeschooling yet you feel it's the best option for your children?
First, pray.
If you are a Christian and you truly feel like it's God's will that you homeschool, then leave the decision to Him. A former Sunday School teacher of mine used to say that we should "pray it on them and not lay it on them." In other words, pray that God will change your husband's heart toward homeschooling if that is what He wants for your family, but don't spend a lot of time trying to convince your husband of it. This is a hard one! But if we really believe that God is in control, then we know that He can do a better job of helping your husband see what's best for your family than you can. (Moment of truth: I'm a do-it-yourself kind of gal, so this one is particularly difficult for me!!)
Give your husband a chance to express exact reasons why he's against homeschooling.
Even if you think you know exactly why your husband is not a fan of homeschooling, it's still a good idea to sit down and have a totally calm, open conversation about it. Let him know how important his concerns are to you, and that you want to understand them. Then (and this is the hard part) just listen. Don't attempt to answer him or make judgments at that moment. Instead, "make a date" to get back to him with your response. Take some time to think carefully about his concerns. Decide how you feel about each one (Be honest with yourself!). Then be sure to keep your date to discuss them with him. Maybe he has some good points that you need to consider.
Do some research.
Unfortunately, there are a lot of misinformed stereotypes out there about homeschooling. Luckily, however, there are also research studies and resources out there which show that those stereotypes are just that–misinformed! These resources can definitely facilitate helpful conversations and may even ease your husband's concerns about homeschooling (depending on what they are). Below are a couple of good places to start!
Homeschooling Grows Up: How do homeschoolers "turn out?" This summary provides an overview of studies that have assessed, in particular, how homeschooled grads are handling life, college, and young adulthood. This is a particularly good resource to check out if socialization or college acceptance/success are a concern.
The Academic and Social Benefits of Homeschooling: While the above-listed resource is a great resource, you may also be interested in more recent research. If so, this research was published in 2020 by the James G. Martin Center for Academic Renewal and may be of interest to you.
Actual Homeschooling Requirements by State: If your husband (or you) are concerned about the logistics of getting started with homeschooling, it's helpful to be able to make a plan based on the actual requirements in your state. You can easily find out what those are by clicking the blue link in this section (which will take you to the HSLDA Website). It might be more simple than you think, or you may have more hoops to jump through than you realize! Either way, it's something you can easily find out before you discuss it with your spouse! In fact, the HSLDA Website has a lot of very practical information for getting started and making sure your all of your homeschooling records are straight.
Encouragement and Real Life Accounts:
While not "hard data," anecdotal accounts and words of wisdom can help you get a sense of what homeschooling might look like for your family and be able to better discuss it, together. On these sites, and others, you'll find encouragement, stories, and homeschooling ideas that may help you be able to better picture/discuss what homeschooling might look like in your family. This can definitely be helpful as you consider homeschooling as an option. Peruse the below sites for questions on any and all things concerning "real life" homeschooling.
This website (Hip Homeschool Moms)
Weird, Unsocialized Homeschoolers
Suggest a "trial" period.
If you truly can't agree on the issue, perhaps your husband will be willing to let you try out homeschooling for a period of time. (You may have to be willing to try it for a few weeks over the summer!) If your husband has a chance to see what homeschooling looks like for your family, he may end up really liking it!
What should you do if, after all of this, your husband doesn't change his mind and is still against homeschooling? If that happens, I suggest that you:
• Do keep on praying!
• Do have your plans ready in case your husband changes his mind and agrees to let you give it a try. You don't have to have elaborate plans, a syllabus for every subject, and tons of books and materials. Just have an idea of what you want to do and what materials you'll need so you will be ready just in case.
• Don't "nag" your husband and point out every single negative thing that the children experience in public or private school. Be reasonable about what you point out to discuss with him.
• Don't have an "I-told-you-so" attitude if your children have negative experiences in public or private school. That is not a good way to gain his acceptance! He still may come around if you give him time and space to consider it.
• Don't allow a bitter attitude to grow in your heart if he doesn't change his mind. Homeschooling your children is a wonderful endeavor and one that I strongly believe in. It is not, however, worth causing problems in your marriage! You will "keep" your husband even after your children are grown and gone.
Do you have any suggestions for resources that might be helpful in this situation? Do you have a story to share about how your husband "came around" to the idea of homeschooling? Any advice to share with moms who really want to homeschool but whose husbands just don't agree? Please leave a comment! We'd love to hear from you.
You May Also Like:
Are You Worried About Homeschooling and Socialization?