Great Movies to Celebrate Mother's Day!
If your idea of celebrating Mother's Day is a great movie and popcorn, then we have a treat for you! We've selected some terrific movies that celebrate all aspects of motherhood. Some of the movies will make you laugh, and others will make you want to keep the tissues handy. There are movies about moms with young children and also movies with moms of adult children who look back over their childhoods.
So press the "popcorn" button on the microwave and get ready to enjoy a movie that says just how special Mom is. Happy Mother's Day!
Sally Field plays a mother who will do anything for her diabetic daughter, played by Julia Roberts. Julia Robert 's character has serious medical problems but is determined to lead an every-day life like anyone else. Steel Magnolias is chock-full of humor, charm, and lots of lovely leading ladies, including Dolly Parton and Shirley MacLaine.
This classic movie has been re-made several times and the story is well-known: a mother and her teenage daughter wind up switching bodies and get to see exactly how fun – and difficult- each other's lives truly are. Freaky Friday has lots of laughs. We especially like the 2003 version that features Jamie Lee Curtis as Mom and Lindsay Lohan as the daughter.
This movie has an all-star cast, including: Susan Sarandon, Sharon Stone, Courtney Cox and Selma Blair. Mothers and Daughters features stories about motherhood, offering several different perspectives to enjoy about the topic. It's a lovely movie to watch for Mother's Day.
This is a classic movie and also a poignant one. Be sure to have the tissues handy if you pick Terms of Endearment! Shirley MacLaine portrays the mother and Debra Winger plays the daughter. They have a complicated relationship but love each other deeply. This film actually has some funny moments too, alongside the sentimental ones. A great movie that demonstrates how your mother stays with you through every moment.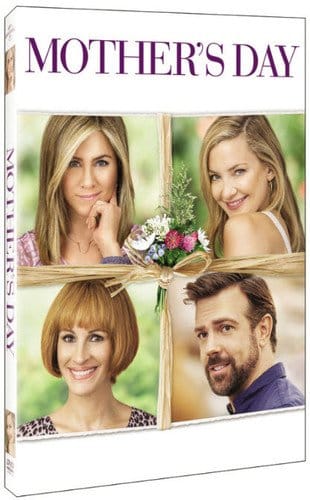 This movie was created by the director of Pretty Woman, so you know its going to be terrific and funny too! Mother's Day features Jennifer Aniston, Julia Roberts, and other stars you'll instantly recognize. It's about four families preparing for Mother's Day.
Julia Roberts plays a soon-to-be stepmom and is trying to get comfortable with her future husband and his children, but she does not know that their mother is dying. At first Julia Roberts is conflicted about being a stepmom, but she grows into being a devoted mom for the children. Stepmom is a touching movie about blended families and how everyone has to make an effort to make things work well.
In The Joy Luck Club, four young women discover how their relationships with their mothers have affected their lives. Each has a different perspective. This is a lovely, heartwarming movie to see for Mother's Day, especially with your adult children.
Do you have a special movie you enjoy watching for Mother's Day? If not, what do you like to do with your family to celebrate?