Finding Time for What Matters Most
I am sitting in front of my computer today, having waited until the last minute to write my post, and feeling anxious about getting it done. Why? Not so much because it is due today, as I know I will find leeway and grace with the wonderful ladies to whom are waiting patiently for this to be done! But more because of what I am NOT doing while I stress about a good topic for this post.
I am NOT playing catch, shooting hoops, jumping on the trampoline, swimming in the pool, reading a book, sitting in front of the fire, riding bikes, exploring the pond, sitting at the beach, etc. There are so many pulls in our lives, like laundry, a clean house, blogging, dinner, reading for yourself, a hobby you love, and more, that I often find it hard to strike a balance, as well as to fit everything in.
Tonight I walked away from this blaring white screen to sit at my daughter's soccer game, and to take the kids to the pool after a very hot night of playing soccer. Now here I sit again, pondering the choices I make. Does it matter that I have an entire basket of laundry in my room waiting to be folded, or a dishwasher full of clean dishes waiting to be emptied? I say, NO!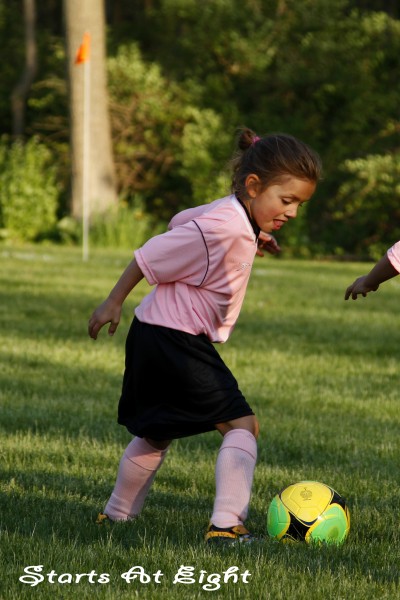 Today I worked on reading The Secret of NIMH for one of our upcoming mother/daughter book clubs, I dove off the diving board to the cheers of my children, we shared Popsicles in the 90 degree heat, and I watched my little one score 3 goals in her soccer game. And as sure I sit here typing out this post, I know that those things matter more than the laundry, the dishes, and the blog post combined.
So how do we find the time for the things that matter most, and still feel as though we are keeping up with our house, and other commitments? I am not sure I have the answer to that question. I struggle daily with my need to have a clean house and to check off things on a list so I can feel as though I have accomplished something. But for just one moment today (ok maybe more than just one moment), I was able to push aside the laundry, the paperwork due to the school, the dishes, and the blog post (at least until 10pm when the kids are now in bed), to be the "yes" mom, to be not just a bystander in my children's day, but instead a participant, a willing and happy participant at that!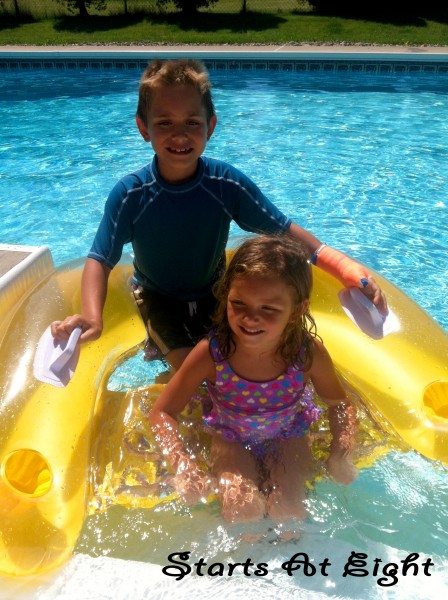 I hope that each of you are able to find the time, or even just neglect something less important 😉 to live, really live in the lives of your children who will be grown in the blink of an eye and then you will have more time to do laundry than you could ever want. If you do find that magic secret to having time for EVERYTHING, not just what matters most, then please come back here and share it with us!