The 50 States Printables and Activities
This week we're featuring printables and activities related to the 50 states! You'll find resources for individual states and for groups of states (for example–some states may be grouped by area of the country). We hope you enjoy these and find them helpful! If you're looking for other freebie topics, click here to find others that might interest you. We may also have some resources that aren't related to today's topic. Scroll all the way to the bottom of the post to look for them.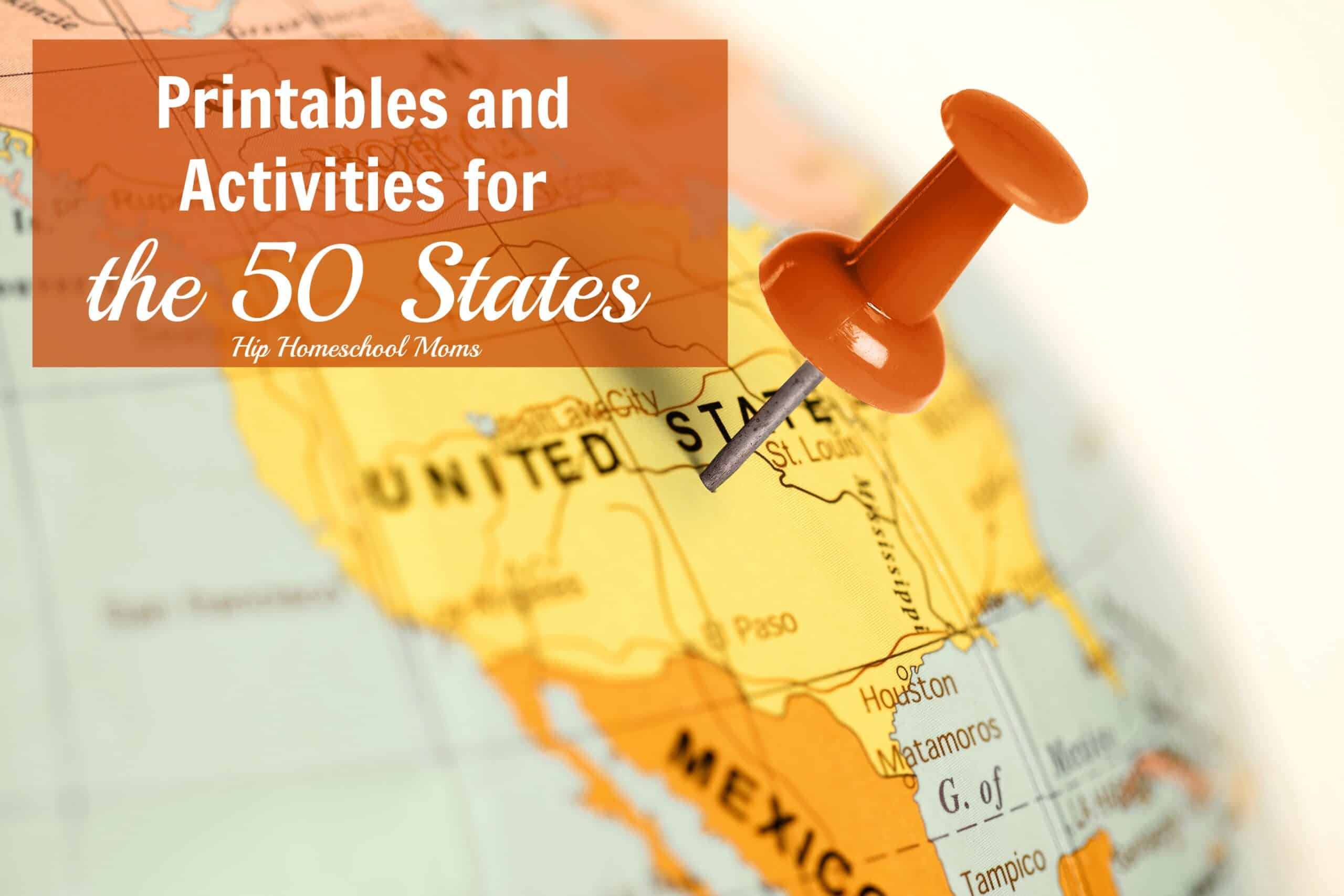 Geo Quiz 50 State Sampler


Prepare for the Nat GeoBee or jumpstart your geography unit study with this free set of Boom Cards – the self-grading, paperless worksheet app.
Free US State Printable Worksheets

These printables are customizable–allowing you to use them for any state you want to study! They include map information, state fact information, and places to record such things as state plants and animals.
—————————————————————————————————————————-
You might also be interested in these Geography printables.