10 Reasons Why Year-Round Homeschooling Is a Great Idea
Have you ever considered year-round homeschooling? In this article, I'll share my top 10 reasons for homeschooling year-round. Even after 20 years of homeschooling, I'm realizing more and more the benefits of year-round homeschooling!
For many of our early years of homeschooling, we homeschooled according to the traditional school year calendar. We simply didn't think about homeschooling year-round. My husband and I were both public school students, and then I was chairman of the board for the local Montessori school my children attended, so it was engrained in me to follow the public school schedule.
And to be honest, our lives were a little more predictable and a little less crazy when all of my children were younger and were all homeschooling. Now that I'm a working mom, it's harder to get everything done during the school year. We simply need to be able to take more time off when we're busy and when we're traveling. Although our travels are a huge part of our homeschooling, now that my youngest child is in high school (My older two have graduated.), there's more "bookwork" that she needs to do at this level. To get it all done, we've found that year-round homeschooling is definitely a big advantage! But there are other great reasons for homeschooling year-round too.
10+ Reasons Why Year-Round Homeschooling Is a Great Idea
1. Students stay in a routine all year.
For many students, it's hard to have an extended amount of time off from school and then to get back to school after a long break. I wish I'd known when my children were all little that I didn't have to take the entire summer off. It was always hard to get back to school with them each fall (for them and honestly, for me too), and the big change in routine was hard. Taking shorter amounts of time off now and then would have been much better! If you need to get into a better routine, read Why We Have a Homeschool Routine Instead of a Schedule.
2. We can take days off when the need (or desire) arises without feeling guilty!
When we homeschooled according to the public school calendar, I felt like we couldn't miss days because we would fall behind and have trouble finishing before the school year ended. (I wish I'd known to relax about my kids "falling behind" when they were younger!!) With a year-round homeschool schedule, we can take days off when the weather is nice, when we're traveling (although traveling counts as homeschooling since we participate in a lot of educational travel), or when we're sick or someone needs our help. It's so nice to be able to take guilt-free time off! If you feel like you are struggling with this too, you might want to read The Unhurried Homeschooling Mom.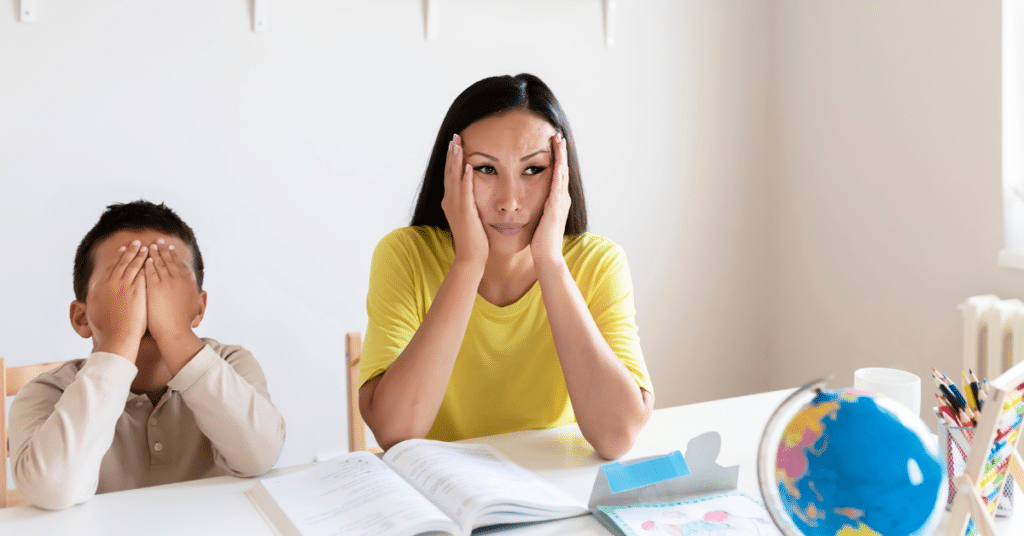 3. We don't waste weeks each fall reviewing what they learned the previous year.
When we homeschool all year, I don't have to worry about my children forgetting what they learned the previous year. Because they are using and building on what they are learning all year long, they don't forget it! When we do take an occasional break for a couple of weeks (during the holidays, for example), it's not long enough for them to forget. I remember that first year when we took the summer off when we came back that fall, we had to spend a month catching them back up in math. That was my line in the sand! I committed then and there that we would continue math all summer long (on a lighter schedule), but that was the beginning of my aha moment on how great year-round homeschooling could be.
4. We have time to do the "fun stuff" that we couldn't do before.
Have you ever felt like you wanted your children to have time to really dive deep into a subject and enjoy what they were learning, but you just didn't have time? Or take some of those rabbit trails that so often happen when you are really learning? Year-round homeschooling allows you the time you need to let your children do just that or to do the fun experiments, read books, practice their art or music skills, enjoy sports, participate in clubs and church activities, and even take time to visit friends or grandparents without worrying that they won't finish all the work by the end of the school year. You simply won't feel so rushed to get it all done so quickly. And we encourage you to find ways to make homeschool fun… we call it funschooling and have an entire category about how to implement fun into your homeschool.
5. We have time to volunteer!
Nowadays, many homeschoolers have opportunities for volunteer work either through their communities or churches because there is so much need in our communities. But year-round homeschooling allows your family time not to feel rushed in your volunteering! If you'd like to find some opportunities for your teens to volunteer, here is an article that will help you find some!
6. We have time to teach life skills.
I discovered that, by homeschooling year-round, I have more time to teach my children the life skills they'll need in the future. Instead of feeling like I have to do all the laundry (or the cooking, housework, yard work, etc.) because I'm in a hurry and need just to get it done, I can take the time to teach my children to do those jobs. I have time to show/model how to do it, watch them do it and make sure they're doing it correctly, and then let them practice on their own and check their work. If it isn't done correctly, there's still time for more practice! Want some ideas for what life skills to teach? This article will help.
7. Our school days can be shorter.
I remember being at school all day and then having to come home and do homework in the evenings. It seemed like my school day lasted for so many hours! It's wonderful that my son is able to get most of his work done before lunch. If he has a lot to do (since he's in high school now), his work may extend into the afternoon, but he still has his late afternoons and evenings free for art or music or other pursuits.
8. We can take lots of time for educational travel!
Yes, travel is educational and we do count travel days as school days. But at the high school level, a certain amount of bookwork still has to be done–especially for a child who plans to attend college. Homeschooling year-round allows us to enjoy our travel days and not have to try to do bookwork when the situation doesn't lend itself well to that, like flying in a hot air balloon over Albuquerque, NM! We can learn from where we're going and what we're doing and truly enjoy our travels. Then we can pick the books back up when it's convenient without worrying about taking some days off. Does your family enjoy educational travel too? If so, be sure to visit our travel section to see what trips are currently planned! We would love to have you join us!
9. The children don't get bored over the summer.
I remember my children used to get so bored after the first couple of weeks of summer! They really wanted and needed something to do, but they thought we were only supposed to have school during the traditional school year. Oh, how I wish I'd known to homeschool year-round! I think the entire year would have gone better. But if they do still get bored, we have you covered. Here are 25 summer boredom busters!
10. It promotes a lifestyle of learning.
Children who homeschool year-round quickly realize that learning is something we do all year all the time. It's not something we only do at certain times of the year or even in certain places. And they learn to recognize the fact that we are learning even in the non-traditional learning situations. For example, they realize that yard work, housework, and traveling are all learning activities even though they're not necessarily part of the school day (though sometimes they are). We want our children to know that they can enjoy learning and that they should look for learning opportunities all around them all the time! And we have to learn to trust our children's natural desire to learn. Here is a great article that will help.
11. It Allows Mom to Be Available to Work, if Necessary
With this economy and the dollar just not going very far, many moms are now also having to work to help with the family budget. Homeschooling year-round is a perfect way to free up a little time in your schedule to work without feeling like you are failing in the homeschool department! The entire time I've homeschooled I've had to work and once I adopted this model, it became so much less stressful! I have put together the Ultimate Guide to Working while Homeschooling for other helpful tips on how to do both successfully!
Is Year-Round Homeschooling Right for Everyone?
No. One of the greatest blessings of homeschooling is being able to adapt our schedules, curriculum, and expectations to fit each child and the family as a whole. Year-round homeschooling may not be right for your family, and that's ok. But for many families, it's truly a blessing and it works very well. Whether you homeschool year-round or not, we'd love to hear from you! If you are one of our moms who really just feels so burdened about homeschooling year-round, this article might ease your mind.
Do you homeschool year-round? Why or why not? Do you have great reasons for year-round homeschooling to add to our list? Please share in the comments!
You May Also Like:
The Benefits of Homeschooling Year-Round with FREE Printable Calendars
Top 5 Reasons Why Homeschooling Year-Round Works for Us
3 Ways to Plan for High School with Your Middle Schooler in Mind
How to plan now for Year Round Homeschooling