Use Your Garden as an Outdoor Classroom
We homeschool year round. This approach has provided us with a much more relaxed homeschool environment and offers us the time and opportunity to really immerse ourselves in the subject we are studying. One of my absolute favorite subjects to immerse in is Botany. We use a Montessori-ish approach, and the Apologia Botany curriculum as our backbone for the study. We literally teach this curriculum every single spring and summer. Gardening and this botany curriculum just go hand in hand so perfectly to transform your garden into an outdoor classroom.
Learn God's Word Through Gardening
Gardening is more than just learning about soil and plants. It is the best opportunity to take part in a living classroom where you have the opportunity to not only see but participate in all the beauty of God's creation. So many authors in the Bible describe spiritual principles in terms of agriculture and gardening, so teaching your children gardening will help them understand God's Word.
From watching the miracle of germination and the seed sprouting to working the ground to protect the seedling from those life-robbing weeds, every aspect of gardening is an opportunity to teach and learn about God's Word.
Gardening Establishes the Way We Think About Food
All of us have had picky eaters and we always will. Many children (and adults) cringe at the thought of eating vegetables. But research shows that children who garden apparently really do eat more fruits and vegetables. So, if you have one of those picky eaters, the search for the answer maybe to get them gardening! Through the process of designing, planting, and maintaining a garden, our children learn responsibility. Through harvesting, cooking, and sharing the food, they are learning about healthy nutrition. Gardening provides so many opportunities for engaging and enticing our children to get off technology and go outdoors! And all of these things combined can lead to healthy eating habits and healthier lifestyle choices in the future.
When children are involved in actually growing and cooking the food, it improves their diet!

Gardens Are the Ultimate Learning Laboratory
Garden laboratories can spark a child's imagination by making dry academic topics leap to life, literally. It is a science laboratory that helps cultivate curiosity about nature, botany, insects, animals, weather — you can literally bring almost every subject you teach and weave it into gardening! But one of the most important lessons gardening teaches is how to nurture life. These little seedlings will require patience, consistency, and protection, and providing this teaches children responsibility. It demonstrates cause-and-effect on a scale that even young children can understand. Students will vividly see the relationship between their efforts and the reward of healthy plants that produce fruits and vegetables for them. The harder they work, the more their garden will produce and thrive. Through your children's efforts, they learn first hand about the cycle of life and how they are a part of it.

Gardening provides many learning experiences outside of just science. Gardens are the ultimate opportunity to cultivate those problem-solving skills because every garden we've ever grown had problems–from tomato worms to weeds and everything in between! Gardens can also provide many opportunities for your children to review and practice their math skills. From just plain ole counting, to geometry for designing the garden, percentages and ratios for fertilizer, and data gathering for tracking everything happening in the garden. Children begin developing and honing these skills from the moment you start discussing the garden through the design, creation, and support of their little garden plot.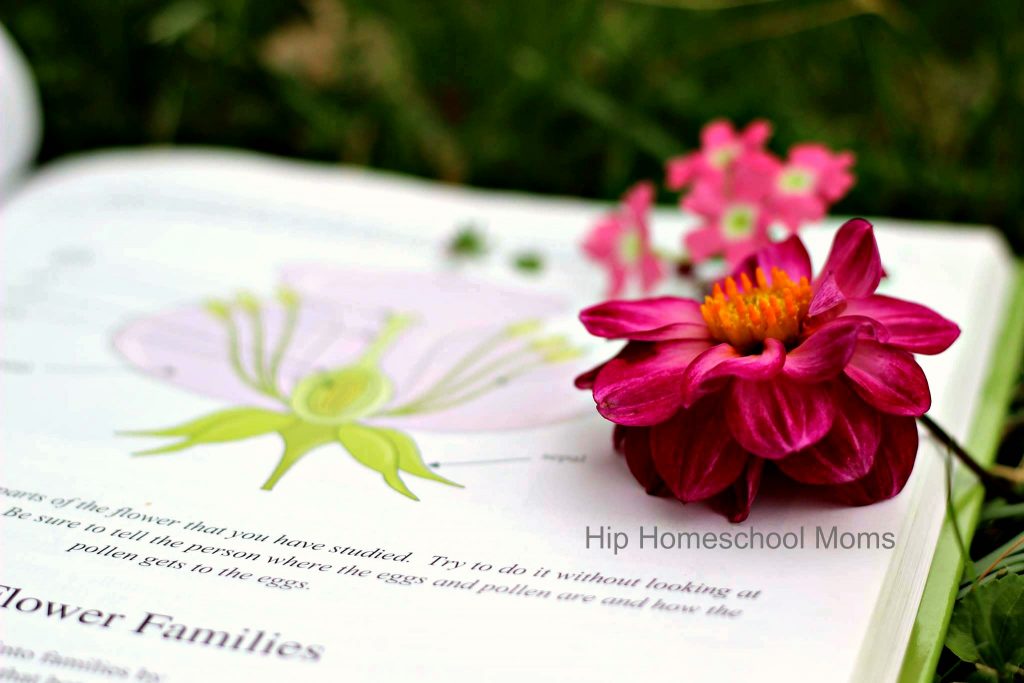 How to Start Gardening
It is really easy for us to take on the garden project and not leave anything but the labor to our children. I have done this and I can assure you, they lose interest and fast! I encourage you to not let that happen. Engage them from the beginning, through the entire process, literally starting with choosing what types of things to plant, to the recipes you cook with their produce. And one other piece of advice to remember is that the goal is not perfection. I am the ultimate perfectionist, but this is not the time for it. We can have our own garden where we can insist on straight rows and no weeds, but allow their garden to be theirs–mistakes and all.
Preschool is not too early to start. Seriously, gardening engages even very young children by providing a hands-on environment to observe, discover, and experiment… which leads to learning! So give them their own spot in the garden where they can dig and plant!
But, you don't have to live on a farm or have a huge backyard to have a garden. Really, all you need is a small patch of ground, some dirt or a container, seeds (we prefer heirlooms), water, sun, and some good ole fashioned TLC. Your children will take whatever area they have to work with, pull out the grass and weeds, plant the seeds, and start nurturing their little plants. It shows children they have the power to make this happen! (One of our favorite places to get wholesale discounted seeds is Mountain Valley Seeds. Shipping is free for orders over $35.)
One really fun way to inspire children to get in the garden is to help them make their garden unique. One idea might be to help them create cute signs to label the plants or rows. You might inspire them to grow something they love to eat, from seed. My children loved the aspect of digging up the root vegetables… almost like digging for buried treasure. So be sure to include enough root vegetables in the garden.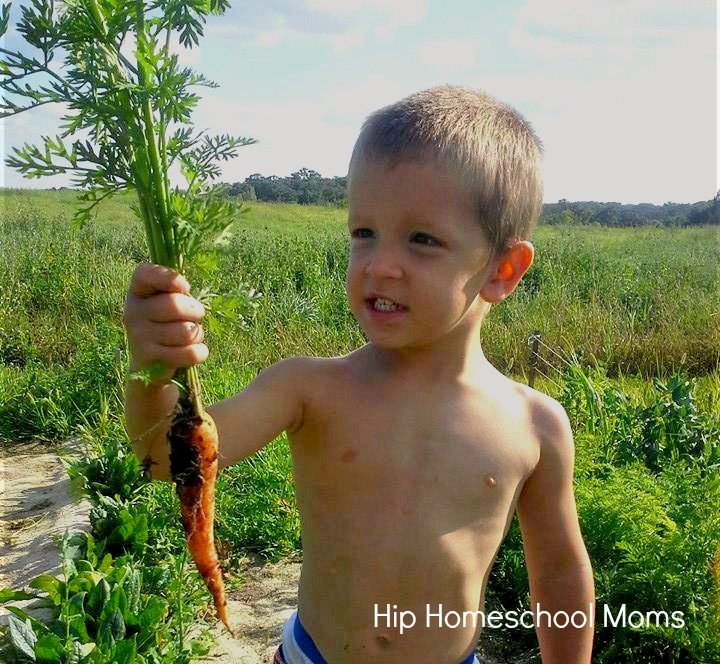 How to Incorporate Apologia's Botany Curriculum
We love Apologia's Botany curriculum and have been using it now for years. We don't read every word (never have) when using it to learn about the garden. It is more the resource manual to help explain what is happening at every step of the process. We used our Botany textbook to help us classify the plants we were growing. To see how long it takes the seeds to germinate. To understand why water was so important and how they were using it. To understand why we can't pick the beautiful flowers that are growing. To research why bugs are not just beneficial but necessary pollinators. It is literally pulled out almost every day and discussed. But not to tell them what is about to happen. To discuss what IS happening. It absolutely brought this curriculum to life to see it happening in the garden first.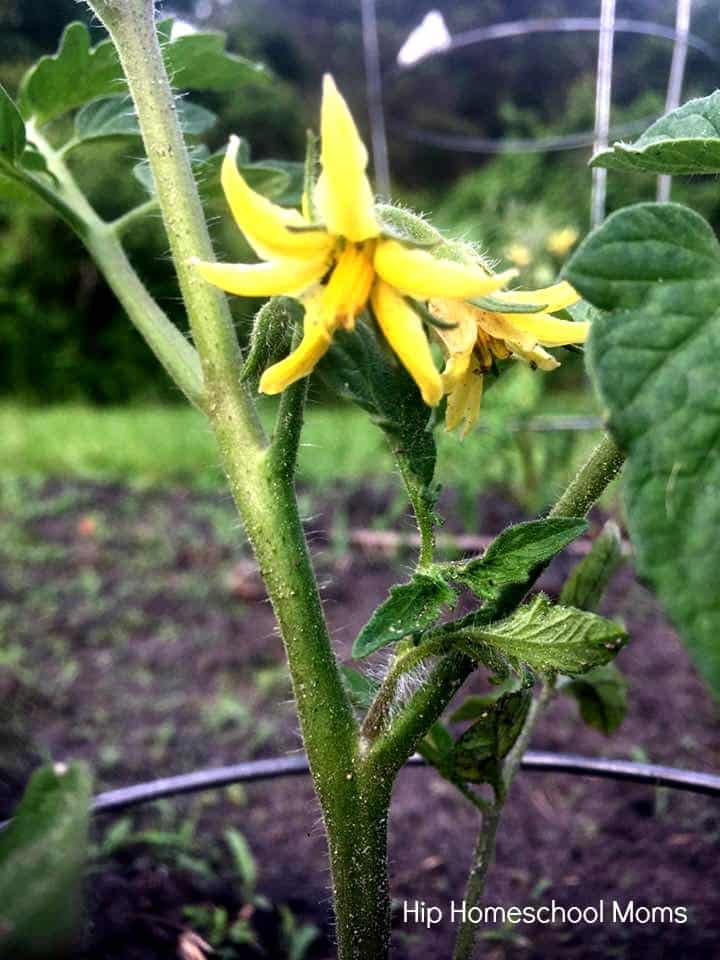 Reinforce the Learning
We absolutely love using the garden as the hands on laboratory for learning about Botany! The activities in the Apologia book and notebooking journals provide everything to guide you through using the garden to study Botany. And don't skip the value of the notebook journals! They can be a powerful tool in the learning process. It is perfect for recording their observations and discoveries and to display their work… but more importantly, it encourages our children to process what they are seeing and reflect on what they are learning.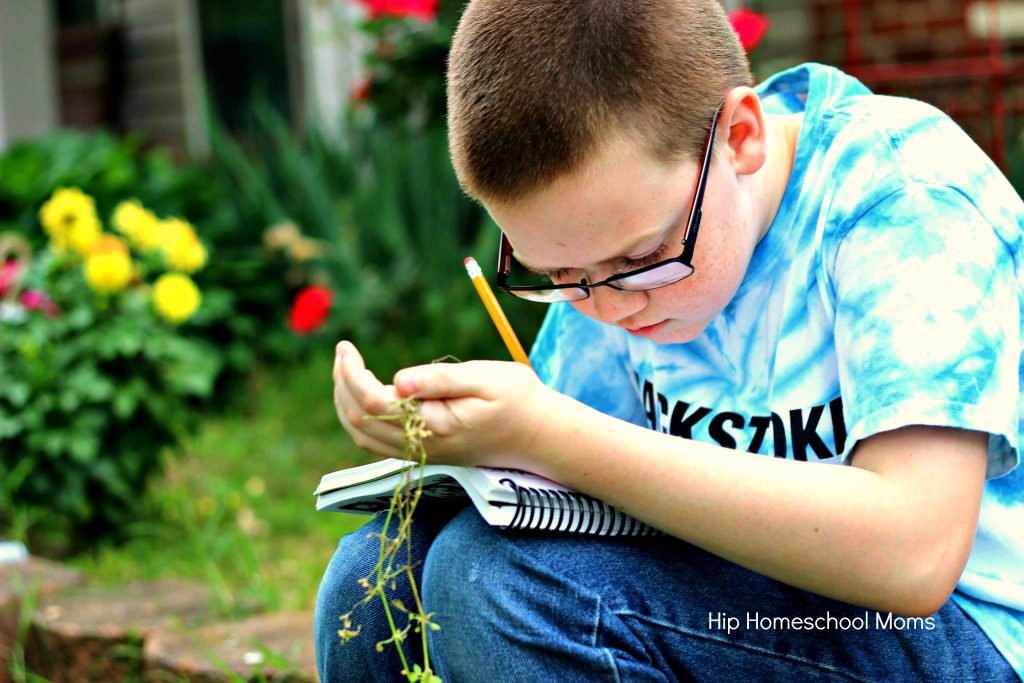 There are so many different ways to use the garden as the lab. For us, we liked to do the garden activity first and then come back and discuss it. So, we would plant the seeds and watch for the plant to start growing. Then we would complete that chapter in the textbook and learn about what was happening. Afterwards, we would pull out the notebook and do the activities.
Pictures of Our Community's Gardens
We asked the moms in our community for images of how they are using their gardens as incubators for learning. These are the images they shared with us! We love all the different ways they are studying and learning!
How about you? Have you started a garden yet this year? If not, it is not too late! Grab a copy of the Apologia Botany Book and Notebook, some heirloom seeds, and your garden tools, and let's get that incubator started!