Ivy Kids Review – STEM & Literature Subscription Boxes
My daughter loves crafts, but I struggle to come up with them, but in this Ivy Kids review, we'll see how this struggle solved!Seriously, our art room is filled with construction paper, paints, brushes, scissors, glue, chalk pastels, and everything else needed for craft time. I usually give her free reign over what she wants to create, though I love when we find a craft with a purpose that we can do together.
She and I both adore picture books, but getting to the library regularly has been a struggle. Imagine my delight in discovering the Ivy Kids subscription box that takes the guesswork out of all the crafts my daughter craves along with a high-quality picture book that we love!
I am excited to share this Ivy Kids Review of the Kits we just started using!
Disclosure: I received three Ivy Kids Kits at no cost in exchange for a review. A positive review was not required. As always, all thoughts and opinions are my own. I only choose to share resources that I would use with my own family and those that I believe other families will enjoy and benefit from.
Ivy Kids Review – Who Is Ivy Kids?
When researching and reviewing learning materials for our children, we want to know about the company, the author, and the quality behind the product.
Before doing our Ivy Kids kit review, we did some background research. Ivy Kids creates educational kits for children ages 3-8. Each kit features a highly rated children's book and over 12 STEM activities inspired by the story. We are excited to share our Ivy Kids review with you!
Ivy Kids Kits was created by Tassea, an early childhood teacher and mom of three. After becoming a stay-at-home mom to two young children, Tassea became frustrated at the lack of age-appropriate educational games and activities for children. So, she started creating her own! Each Ivy Kits Kit is filled with problem-solving and critical thinking projects for children ages 3-8!
Ivy Kids Kits are chock full of creativity, literacy, science, and educational activities.*Everything you need is included in each kit except a pair of scissors.*

This is something I enjoyed about doing our Ivy Kids Kit review – I didn't have to run to the store to purchase the supplies. These boxes are literally ready to open and go. When you have littles or are homeschooling multiples, it's so helpful to have a self-contained kit like Ivy Kids.
Ivy Kids Kit Review – What Do You Get Inside Each Subscription Box?
With the Ivy Kids Kits, your child will have access to over 10 science, math, art, literacy, and engineering activities!
Our Ivy Kids Kit review also features the kit centered on the book The Lost Narwhal by Tori McGee contains:

a narwhal race board game

find your narwhal pod board game

build-your-own clay narwhal

build-your-own narwhal tusk

inflatable narwhal

paint-your-own ceramic narwhal

stick puppets

narwhal fact board

narwhal body part board

Venn diagram

sidewalk chalk for determining how giant a narwhal is!
So much fun!
We reviewed the Ivy Kids Kit featuring the book Kermit the Hermit by Bill Peet, contains:
a Kermit the hermit board game

gold coin race

paint-your-own treasure chest

wind-up crab

make-your-own crab headband

create-your-own seashell crabs

crab body part board

crab fact board

gold coin hunt

crab walk game

Kermit went to the beach game
The Ivy Kids Kit subscription box featuring the book Kite Day by Will Hillenbrand contains:
a build-your-own wind catcher
build a birdhouse
make a pinwheel
create a ribbon wand
wind fact board
Bear and mole board game
kites in the wind letter and blends game
make a sun catcher
make-your-own kite
pocket kite
create a wind vane
pom-pom bull's eye game.
Ivy Kids Review – The Benefits of Ivy Kids Subscription Boxes
My daughter and I love the Ivy Kids Kits because it is so easy to use while being chock full of educational and STEM learning experiences.
These hands-on literature subscription boxes are not scripted. You are given the suggested activities, but you can modify the activities to fit your child and your homeschool better! This is perfect for our

delight-directed/interest-led homeschool

because we bounce around ALOT!

Day one was Kermit the Hermit paint-your-own treasure chest and create-your-own seashell crabs while I read Kermit the Hermit. Day two was about labeling the crab body parts board and playing Kermit the hermit board game!

Ivy Kids Kits provides ready-to-use resources, from games, glue, tweezers, paint, brushes, and everything in-between, so you can choose what works best for your family! Read the picture book when you're ready, or hop right into the STEM activities!

I love that Ivy Kids Kits offers scaffolding suggestions. With Kermit the hermit board game, you could have a younger child make the sound of the letter or name the letter they land on. Because my daughter knows her letters, we decided to have her name an animal that began with the letter she landed on. To make it more challenging, you could have them name an animal ending in the letter your child lands on.

Ivy Kids Kits includes everything you need, so there is no reason to print anything or go out and buy any extra resources.

The picture books are beautiful and delightful. Each activity goes along with the book, making them more memorable!
Ivy Kids Review – A Subscription Box Your Kids Will Love
One of the best kids subscription boxes we've ever used, Ivy Kids Kits are high quality and fun! Ivy Kids Kits are full of fun, creative, and unique hands-on activities that promote the development of math, science, literacy, engineering, and art skills through play and exploration. Check them out!
The hands-on literature subscription boxes from Ivey Kids are perfect for a mom who appreciates stories and STEM crafts but doesn't always have the time to pair them up and for kids who love story-time and craft time! My daughter absolutely adored everything about each subscription box. She was learning math, literacy, science, engineering, and art, and she was having fun doing it!

Your Chance to Win Your Own Set of Ivy Kids Kits
Ivy Kids has generously donated a second set of these wonderful kits to giveaway to one lucky winner. We know your children will love them!
Other Resources You Might Like
AUTHOR INFO: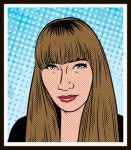 Erin Vincent is a homeschooling mom to two intense kids. They are child led with a heavy emphasis on read alouds, games, art, nature hikes, and hands on science! They traded the hustle and bustle of city life for the quiet farm life where opportunities for exploration in nature abound. When they're not homeschooling you'll find Erin curled up with a cup of coffee and a good book!. You can find Erin at Nourishing My Scholar.