Homemade Cleaner Recipe Round-up
If you have been looking for ways to save money and be more eco-friendly as you clean your home,
look no further.
Here we have put together an amazing round-up of homemade recipes that will not only make your home beautifully clean (because they work so well), but they will also save you money.
These recipes are easy to make using minimal amounts of ingredients, and they will take you a step closer to having a healthier home. Take a look at this awesome list. It is broken up into categories to make recipes easier to find.
Each category will have one featured post and then more recipes below. We hope you enjoy making these.
Also, include your children whenever possible. If they take ownership over helping make (and use!) these cleaners, they may become more aware of what it takes to clean the house and hopefully will help keep it cleaner.
---

Featured Blog: Kitchen Counter Chronicle
Family Eco-Challenge Non-Toxic Cleaning

Why was this post the "Overall Feature"?
Not only did I enjoy reading her post, but I also liked that it was very thorough and informative, and it provided several homemade cleaner recipes in the same post. I liked that she even included how to disinfect your home after your family has an illness (to make sure no germs linger and make a comeback). Congratulations! Great post!
Read on to see a whole lot more of some amazing posts!

Featured Blog: Wildflower Ramblings
Easy to Make and Child-Safe Multi-Purpose Cleaner

~ The Natural Homeschool shares All-Purpose Cleaner and Disinfectants Recipes
~ Local Fun for Kids shares Easy Homemade Green Cleaner

~ Snotty Noses shares Vinegar and Orange Peel Cleaner

~ Simple Nourishing Home shares All-Purpose Cleaner

~ Mum in the Mad House shares Autumn Cleaning Naturally

~ A Thrifty Mum shares Citrus Infused Vinegar for Cleaning

~ A Thrifty Mum shares Uses for White Vinegar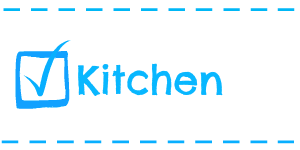 Featured Blog: Enchanted Homeschooling Mom
How to Clean your Oven Racks the Pixie Dust Way

~ A Thrifty Mum shares How to Clean a Dirty Oven

Featured Blog: The Natural Homeschool
Homemade Natural Bathroom Cleaner Recipe

~ Enchanted Homeschooling Mom shares DIY Natural Daily Shower Spray

Featured Blog: Happy Hooligans
~ The Natural Homeschool shares DIY Wool Dryer Balls (to use instead of dryer sheets)

~ The Natural Homeschool shares Liquid and Powder Laundry Detergent Recipes

~ A Thrifty Mum shares How to Clean Your Washing Machine
~ A Moment in Our World shares Making Washing Powder

~ Simple Nourishing Home shares Homemade Laundry Soap

~ Creekside Learning shares Solving the Stinky Laundry Problem

~ Suzy Homeschooler shares Grating Soap, a Montessori Inspired Activity -AND- a Recipe for Homemade Laundry Detergent

Featured Blog: Enchanted Homeschooling Mom
~ The Natural Homeschool shares Spray and Powder Air Freshener Recipes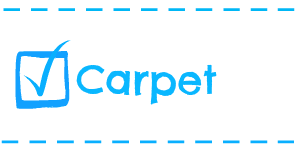 Featured Blog: I Heart Arts n Crafts
Natural Homemade Carpet & Mattress Cleaner

We hope you find this to be a complete list of incredible options that will help you save money!
Please leave us a comment letting us know which recipe(s) you've tried or sharing a recipe or cleaning tip of your own!
let us know how you like them.