It's that time of the year when all I can think about is the sweet aroma of spices and baked apples floating from my kitchen and saturating the house. That means it's time for some apple muffins!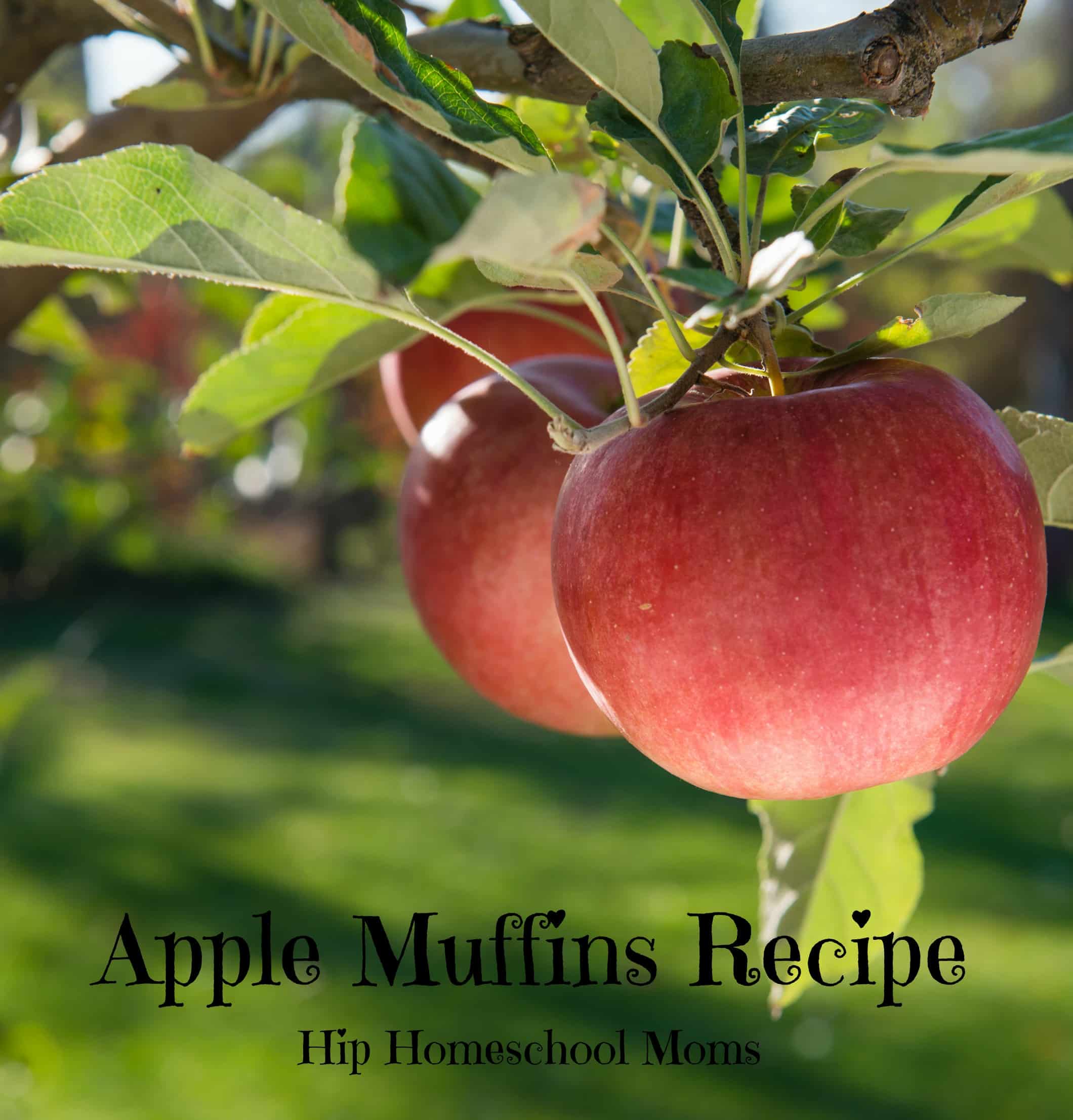 If I don't bake, then I'll find an apple and cinnamon spice or pumpkin pie scented candle to make up the difference. I love to bake, and I love getting my girls involved in baking with me even more.
This year my oldest daughter (age 11) has reached that stage where she loves to explore her new sense of independence in the kitchen. Lately she's been asking to bake something different every night, and although my waistline has suffered as a result, I let her have free reign of the kitchen for the sake of tapping into her interests (not to mention, I really do like having someone bake me chocolate chip cookies!).
Last week's dessert was by far my favorite- so I'm going to share a great recipe my daughter found and baked, and we loved it!
If you have an occasional (or year-round!) sweet tooth and you like apples, this recipe paired with a glass of apple cider will make you pretty happy.
Apple Muffins
Ingredients
2 to 3 large apples
1/4 cup water
1/2 to 3/4 cup brown sugar
1 1/3 cups flour (or whole wheat flour)
1 tsp baking soda
1 tsp baking powder
1 tsp ground cinnamon
1/2 tsp ground nutmeg
1/4 tsp ground cloves
1/2 tsp salt
1/2 cup vegetable oil
2 eggs
Instructions
Wash and cut apples into bite-sized pieces. Microwave to soften (if desired).
Sift dry ingredients together in a bowl.
Mix wet ingredients and apples in a separate bowl.
Add dry ingredients to wet ingredients and mix just until combined.
Pour batter into muffin tins lined with paper liners, and bake at 350 degrees until browned.
My daughter washed and cut the apples into small bite-size pieces, then popped them in a bowl and into the microwave to make them softer.
She sifted the dry ingredients together, and the wet ingredients were combined separately (along with the apples). Then she added the dry ingredients to the wet and mixed them just until they were combined.
She poured the batter into muffin tins lined with paper liners, and she baked them at 350 degrees until they were browned.
I promise you, these muffins were so moist and delicate, the apple filling literally melted in my mouth. I think it will become a new favorite in our home. It reminds me of apple pie, and you could easily dress it up with a side of ice cream or dress it down with a bit less sugar. The spices bring this muffin to life no matter what you do with it! Enjoy, and have a happy autumn.