Welcome to the Hip Homeschool Hop!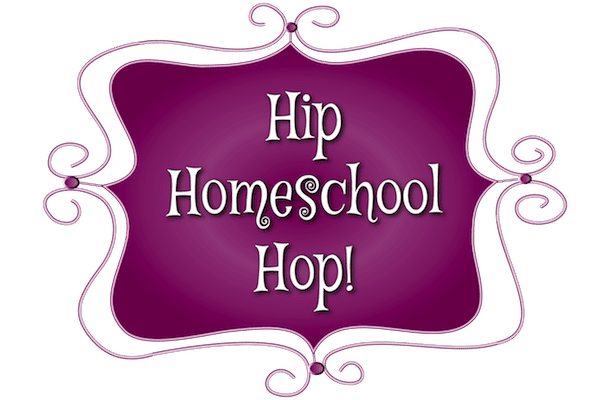 Our Favorites from last week:
Did you see these posts last week? Here's a few the HHM ladies loved:
Heidi from Starts at Eight appreciated Education Possible's article Homeschooling Middle School with Pinterest.
Heidi said "I find Pinterest a great way to oraganize and catalog all the wonderful resources I find online. As my children get older the amount of homeschool information and help shrinks. These are some great boards to follow to keep you in touch with great stuff for the middle school years!"
Trish of Live and Learn Farm enjoyed Kentucky Sketches' article Bitterness & Benedict Arnold.
Trish shared "I actually have a weird fascination with Benedict Arnold as well. Tanya starts her article with: 'Because Benedict Arnold wasn't always a traitor. His legacy is one of deceit and betrayal, yet in the early days of the American Revolution, he was perhaps the most celebrated and revered military leader in all of America, aside from General Washington himself.'
I knew I was going to read the whole article and love it! Several years ago, I got a great book series for our homeschool: The Library of American Lives and Times. I read the biography on Benedict Arnold: Revolutionary War Hero and Traitor. If you are interested in learning more about this figure in American history, this book will delve into it."
Heather from A Nurse's Wildflowers liked The Healthy & Fit Homeschool Mom's – I Am Done!
Heather commented "Lately I've seen so many moms obsessing over every minute detail of their food intake. I've fallen into this obsession too and then I feel guilty when I 'break'. Of course we need to eat in a way that honors our bodies, but at the same time, being so concerned about food that it takes time away from other things in our lives or becomes a distraction creates in us an idol that we don't need. It's nice to see other women acknowledging this issue!"
Bloggers, by linking up, you may be featured on our facebook or pinterest pages, or we may even select you to be featured in a future post!
Guidelines for the hop:
Link up to 3 posts from your blog. Make sure you use the exact URL to the post.
Please no pinterest, fb, twitter, or other linky links! You can link up kid activities, homeschool related, or homemaking/recipe posts. Posts unrelated to these topics will be removed. (Please no product reviews or "marketing" posts unless they are homeschool related.)
Please either include the Hip Homeschool Hop button (found at the bottom of the site) or a link back to Hip Homeschool Moms.
The linky will go live each week at 6am EST, and will be live until Saturday at midnight.
Share your love for HHM;

add the HHM button to your post.

Was your post featured?

Grab a "I was featured" button!
*By linking up, you agree to have your images shared, with credit!
So, please SHARE WITH US! What have you been up to?