Eggs Sold at Walmart Have Been Recalled
Great Value eggs sold at Walmart have been recalled because they have the potential to be contaminated with Salmonella Braenderup – which can sicken healthy adults and have serious and possibly fatal effects for young children and the elderly.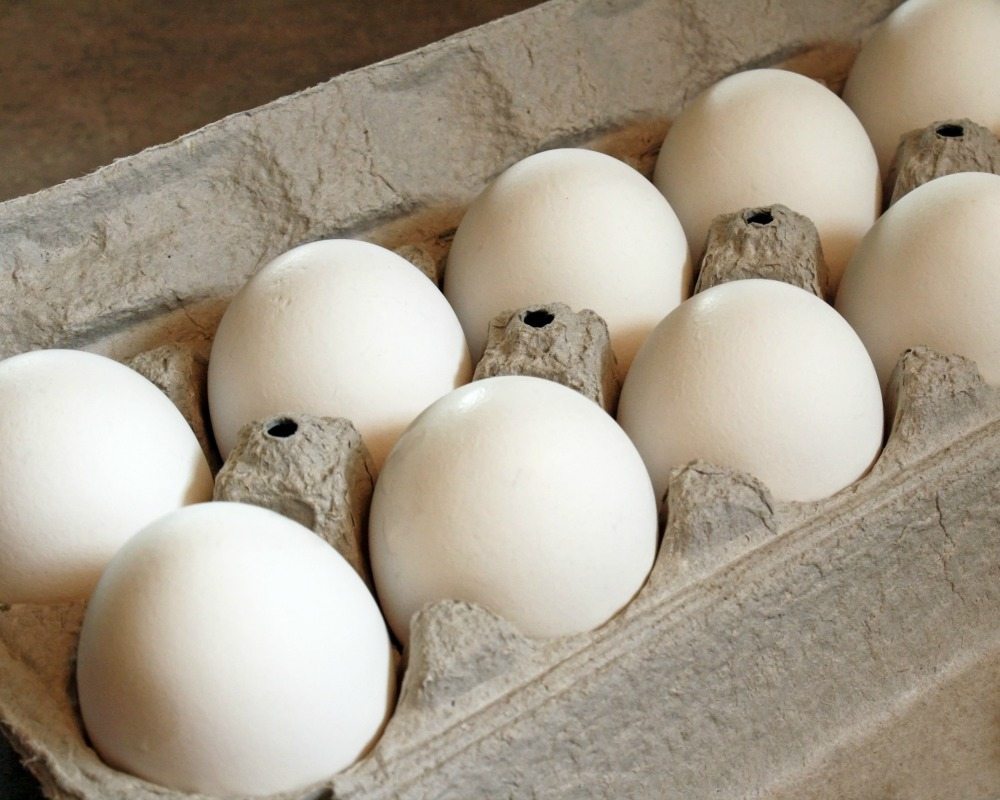 An egg company has recalled more than 200 million eggs after an outbreak of salmonella was traced to one of its farms in North Carolina. The Federal Food and Drug Administration reported Friday that eggs from the affected farm were distributed in nine states — Colorado, Florida, New Jersey, New York, North Carolina, Pennsylvania, South Carolina, Virginia and West Virginia — and are likely connected to 22 cases of salmonella infections.
The agency learned about a cluster of salmonella outbreaks in multiple states last month, and investigators worked with the Centers for Disease Control and Prevention and state authorities to trace the source of the illness, the FDA said. That investigation led them to the egg farm in Hyde County, N.C., owned by Rose Acre Farms of Seymour, Indiana.
The affected farm has halted its egg distribution and the company has voluntarily recalled more than 206 million eggs! The FDA urges consumers to check their purchases and avoid eating eggs that might be contaminated. Eggs from this North Carolina farm have been sold to restaurants and supermarkets under multiple brand names (Note Publix has been added to the recall list):
Coburn Farms,
Country Daybreak,
Food Lion,
Glenview,
Great Value (Walmart)
Nelms,
Sunshine Farms,
Sunups, and
Some were even sold to restaurants, including Waffle House.
A full list of the recalled products can be seen here.
The egg cartons that are affected by the recall should be labeled with the plant number P-1065 and have packing dates ranging from 011 through 102. (The three-digit Julian Code refers to consecutive day of the year, meaning the recalled eggs were packed from Jan. 11 through April 12.)
Rose Acre Farms described itself as the second-largest egg producer in the United States. Its farm in Hyde County has about three million egg-laying hens, produces about 2.3 million eggs a day and has a United States Department of Agriculture inspector on-site daily, the company said in a statement.
"The Hyde County farm has never before experienced a recall or serious safety violation," it said, adding that the recall "was conducted in full cooperation with the FDA."
Healthy people who contract salmonella can usually recover without treatment after a few days of fever, diarrhea and abdominal cramps. Some cases require hospitalization but the illness can be fatal.
In food recall cases, the FDA says, the goal isn't to actually regather the food (eggs in this case) — but instead to protect the public. The FDA and Rose Acre Farms are urging consumers either to throw the eggs away or to return them for a refund. In addition, consumers and restaurants also should thoroughly clean any surfaces or utensils that might have come into contact with the eggs.
Unfortunately, it appears unsanitary conditions were found during various inspections of a Rose Acre Farms facility in Hyde County, N.C., that allowed for the "proliferation and spread of filth and pathogens throughout the facility that could cause the contamination of egg processing equipment and eggs," according to a report from the U.S. Food and Drug Administration detailing inspections. A review of the farm's pest control records flagged an ongoing serious rodent infestation, with rodents, dead carcasses and baby mice observed, along with workers who weren't following proper sanitary practices.