Easter Ideas, Activities, and Printables for Kids
Today we're sharing some fun Easter ideas, activities, and printables for kids! We have a collection of crafts, coloring pages, sensory activities, and even a cute cake-in-a-jar Easter chick recipe. We think you'll find some fun inspiration and ideas as you get ready to celebrate Easter with your family.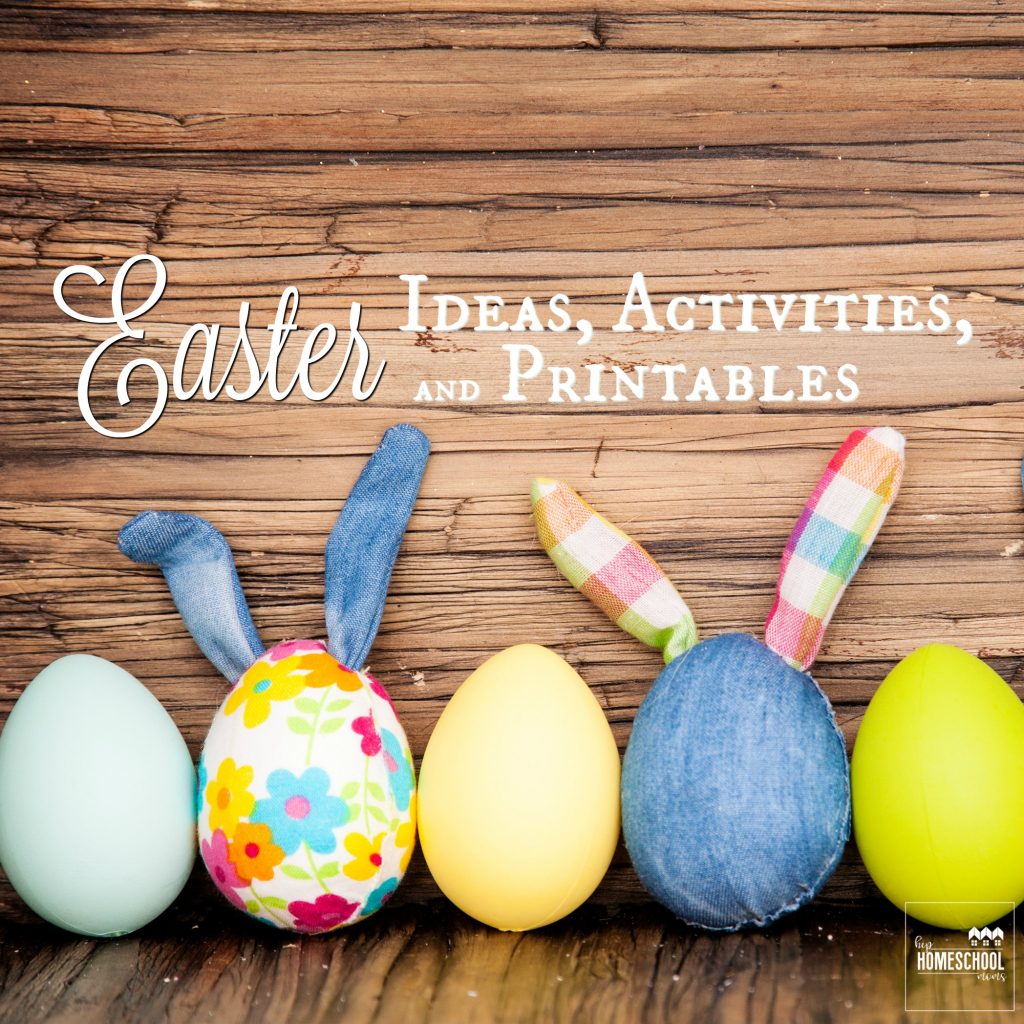 Printable Easter Story Trivia Game

This is a great Easter trivia game to use with your children this year! Easter is such an important holiday in our home, if not THE most important. It's crucial for our children to know and understand why we celebrate this occasion. It's not all about the Easter bunny and Easter eggs. It's the special time of year when we celebrate our Lord Jesus Christ and what He did on the cross for us.
Baby Bird Plastic Egg Shakers Craft for Kids

Repurpose all those plastic eggs by making this adorable Easter and spring craft for kids- birdseed egg shakers. Once the kids are done using their homemade instruments for all kinds of fun sensory play, they can sprinkle the birdseed around outside!
Easter Flower Fairy Peg Dolls

Here I'm sharing with you a few of my animal peg dolls for Hazel's Easter basket. The ones I'm sharing here are a daffodil fairy and a tulip fairy.
Spring Tot Trays

Sometimes you just need some activities to keep your little ones busy that you can prepare ahead of time. Tot Trays are just the ticket to prepared activities that will excite your toddler or preschooler.
Easter Bunny Craft

You want to find a simple, easy, and super cute spring or Easter craft for that your toddler or preschooler can do? Paper plate crafts are the perfect answer. This Easter bunny craft is so easy but turns out so cute and is perfect for Easter.
Easter Egg Coloring Pages – Easter Printables

Our free coloring pages have been so popular we knew you would love some Easter Coloring Pages too! We wanted to make it fun for everyone in the family so this month we are giving you Easter Egg Coloring Pages a 2-page pack for kids and adults to enjoy!
Chick Cake in a Jar

This would be a perfect Easter activity for kids! We made our chick cakes in the microwave which was fascinating to watch (and super fast!). If you have old baby food jars they are the perfect size for this activity.