3 Ways To Incorporate Art Into Your Homeschool Curriculum
Art has the ability to build confidence, creative thinking skills, and brings a child's imagination to life. But, if you are not particularly artistic, it can be hard to incorporate art regularly into your child's curriculum. So, here are 3 simple ways to introduce art to make school more fun and reap the artistic benefits at any age.
Looking for resources on how to teach art in your homeschool, art project ideas or homeschool art curriculum? You'll find additional articles on how to homeschool art.
Three Ways to Incorporate Art Into Your Homeschool Curriculum
1. Art Journaling
Keeping an art journal is a great way to explore art materials and ideas without worrying about a perfect outcome. Think of it as a visual diary. Everyday set aside some time to work in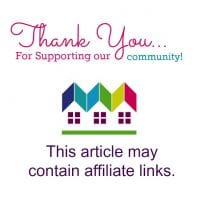 their art journal. It can be filled with simple pencil doodles, sketches of things around the house, or even a place where they can experiment with materials (paints, markers, collage). This is a great warm-up activity to get the brain focused and builds confidence to tackle larger art projects. All you need is an unlined notebook and a pencil.
2. Frequent field trips
Field trips are the best perks to homeschool learning. Take that 'hands on' learning approach a step further and add a fun art project to reinforce what their latest adventure. This activity can work with just about any field trip. Have them bring a notebook and pick their favorite museum exhibit or moment of the day and five things that best describe it. When they get home, have them create an art project that best reflects their experience. For example if it was a trip to the zoo, make a simple animals mask out of paper plates. Did you visit an art museum? Was his/her favorite piece a painting or a sculpture? Have them use their descriptive words to create their own masterpiece.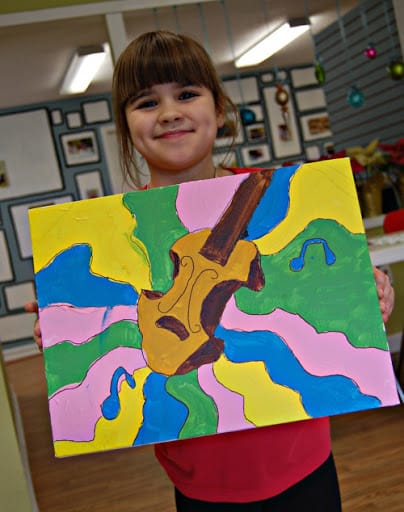 3. Integrated Subjects
Use art projects to explore other subjects. Is your child learning about a war in Social Studies? If he/she were to draw a picture of what they were learning, the facts can really stick. They will have fun finding ways to include the details and I'll bet they will remember that battle much longer than just memorizing. Crayola Model Magic is a great mess free way to create mini sculptures of Science lessons such as parts of the flower or even what makes up a cell. Cookie Cutters work great for smaller children.
In general, kids can really thrive artistically with a few parameters and a little direction. So, whatever the age or subject, give them a little guidance and watch your lesson plans come to life.
Do you need other resources to help you teach art in your homeschool, art project ideas or even suggestions for homeschool art curriculum? Check out these other articles on how to homeschool art.
Color Me Nola, an art school and studio, was started by Kristy Oustalet. After graduating with a Bachelor of Fine Arts program at Loyola University, she explored the art industry through gallery work and working with the New Orleans Film Festival and the Museum of Contemporary Art of Chicago. Her recent endeavor as the Art Director for Cultural Canvas Thailand allowed her to work with community arts and to host art workshops for both children and adults. It seems only natural that after working in the arts in cities around the globe, she would return to her hometown of New Orleans, where she is anxious to share her experience and creativity. She is currently the owner and art instructor of Color Me Nola, is selling her personal art at local markets, and is a docent at the Ogden Museum of Southern Art.