You CAN Homeschool an ADHD Child
Oh how I thought I might lose my mind! My son had been working on his math for 1 1/2 hours, and he was only on problem #5……of 50!! Yes, that's right. He had been sitting at his desk for 1 1/2 hours and was only on problem #5. I was only 23 years old at the time, had little experience teaching, and was equipped with only my love for him. Was that enough to be successful at homeschooling my special needs child?
The school's best recommendation was to medicate my ADHD child.
My husband was in the military, and we had moved earlier that year. I was hoping things would be different at our new duty station. But they weren't. At school, my son either sat there not doing his work or spent his time disrupting the other kids. It's not that he was a bad kid; he just couldn't focus. Of course I felt horrible! I could see that the current model for public schooling just wasn't working for my son. He needed extra time and more structure.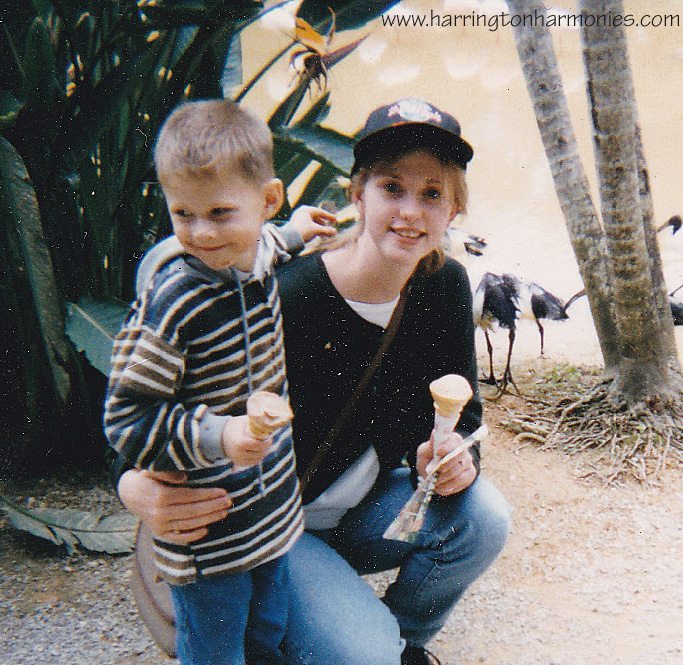 Because I was not an experienced teacher, I really believed that the "experts" knew what they were doing and would do a better job of teaching my child than I could. At first, I gave them a chance and sent my son to school. Because of his problems, they asked me to put him on Ritalin. He was on Ritalin for a year. While it did help his school performance, I began to see side effects that concerned me deeply. He couldn't sleep at night. He was never hungry and began to lose weight. He was overreacting to minor stresses and fears. I decided I had to take him off the medicine.
Experts don't know everything about your child.
Sad but true, it seemed all the schools cared about was classroom management. They did not love my child the way I did. I wanted my child to succeed, but I also wanted him to be healthy. So I decided to take him off medication and homeschool. I can literally remember sitting in the psychiatrist's office as he basically told us that, if we didn't medicate our child, he would never feel successful. But something inside me knew there had to be another way. Now keep in mind there was not yet much research on ADHD. This was about 17 years ago! I had to believe in myself and trust my heart that I could do this!
That's when the real journey started. I began to educate myself and learn about other forms and methods of education from Charlotte Mason to Classical. I read books on Attention Deficit Disorder and talked to other homeschoolers about their curriculum. I learned by trial and error what worked for us and what didn't. Eventually I was able to design the learning goals and curriculum to meet his needs and interests while setting the right pace. As I adapted my methods, things became less stressful. It wasn't perfect by any means. In fact, it was especially tough because I had so much to learn.
Homeschooling was the right decision.
Looking back now it's easy to see that homeschooling was the right decision. I had the right reasons for homeschooling him. It really ensured that he didn't fall through the cracks. The extra time I spent working with him one-on-one required him to do the appropriate amount of work. We could take extra time on areas where he needed work and accentuate his gifted areas too! The time I gave him showed him how much I cared. I was able to discipline him and apply consistent behavioral modification methods. Over time he was able to develop life skills essential for success.
Later on I realized he was exceptionally smart and gifted. It was hard to see that right off because to me he was just the way he was. In fact, had he never been in public school, I probably would have never known he was "ADHD." The symptoms would have been there…the inattention, impulsive behaviors, and struggle with follow through with tasks. But to me, he was always just a typical boy.
Today my ADHD child is a college graduate who got his BS in Network Security in 2.5 years and is feeling quite successful on his own. I am not saying that it wasn't a struggle at times; it certainly was. Some days were just bad ones where we really didn't get a lot accomplished. On those days, the lessons were about love, patience, family, and accepting imperfection in our lives. But learning that I was the biggest expert on my own kids, because I love them, was the most important lesson I learned! I may not have a degree or certificate saying that I succeeded. And I don't know everything. I made lots of mistakes along the way. But everything turned out OK because that's where the love part came to the rescue. I will never regret those days of struggle, the times I feared it wouldn't be enough, and the days when I just wanted to give up!
Homeschooling a child with ADHD is tough. But it is possible if you are willing to work hard, be dedicated, and balance your personal life with the responsibility you have taken on. It's hard to see 10 years ahead how it will all turn out. Be flexible, seek resources to aid you, and believe in yourself! If you're the mom of an ADHD kid, hang in there! You CAN do it! And later on, it will have all been worth it.
Are you looking for more articles to help you homeschool your ADHD child?
Help for Kids with ADHD is an article that shares information about treatments that are available to children (and parents!) who have ADHD or who suffer from anxiety, autism, auditory or sensory processing disorders, dyslexia, depression, brain injuries, and more.
Do you wonder if you should homeschool (or continue homeschooling) your child who has ADHD? This article shares 10 Really Good Reasons to Homeschool Your ADHD Child. You may not have thought of some of these reasons to homeschool, and we hope it encourages you to hang in there!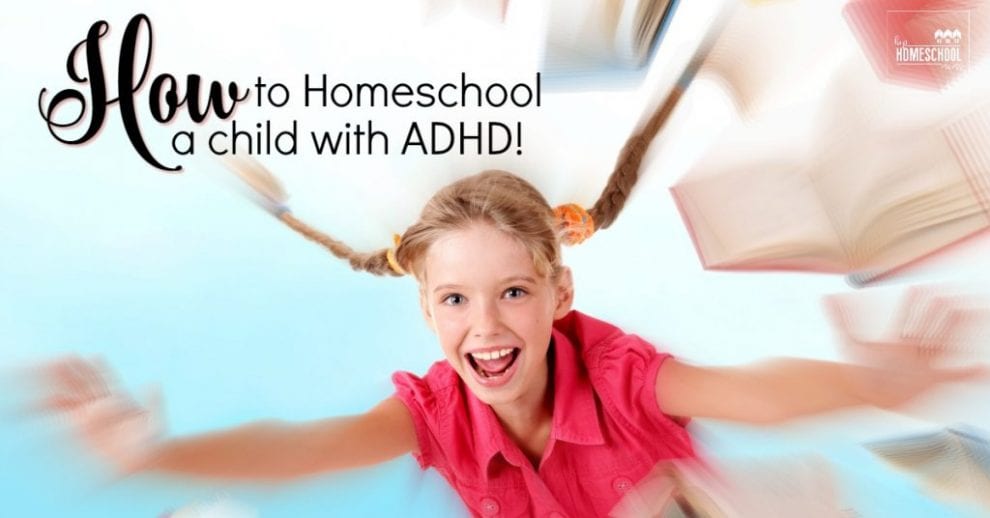 If you'd like some practical suggestions for things to do to make homeschooling your child with ADHD easier and more effective, this article will help. How to Homeschool a Child with ADHD shares ideas and information that you can implement starting right now.