SKrafty Homeschool Minecraft HSTA 2017 Bronze Sponsor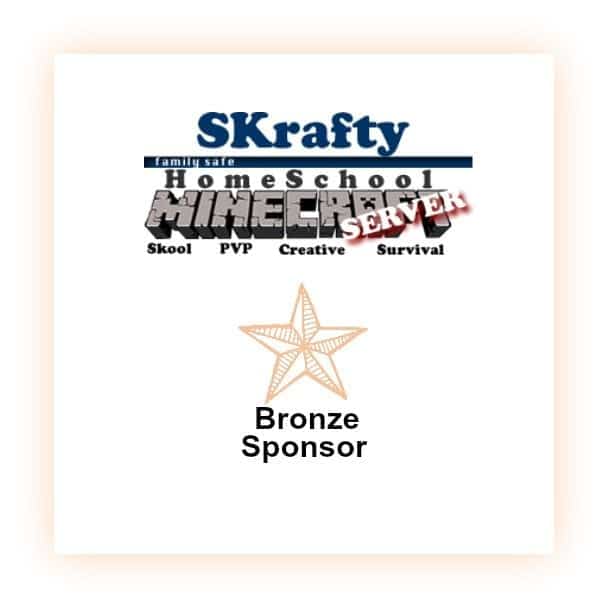 When you Rise up is the home of the SKrafty Homeschool Minecraft server. It is owned by the Syx Family from Alabama – a large family with 5 sons and a daughter who homeschool and also love to play Minecraft. They have created a family-friendly Minecraft server with chat filters and parent moderators. They have created a gaming and online community that is wholesome and awesome. Many parents have come along side and joined their mission and help moderate and coach children daily. Their primary focus is to teach children via a tool the children already love using. Yes, Minecraft can be a learning tool! That is one of the luxuries of homeschooling, being able to integrate education with things our children love. So, they take full advantage of this excitement for playing Minecraft and mold it into an immersive learning experience that children (and parents) love.
The SKrafty giveaway will open Wednesday, April 26th and will close at midnight on Friday, April 28th. Be sure to come back and earn your daily entries each day during their giveaway.