Sunflower Notebook Pages
$0.00
In the field or homeschool room, these pages will enhance any wildflower study.
Do you know there are 67 species of Sunflowers? Do you know what a floret is? What state has the common sunflower as its state flower? What birds eat sunflower seeds and how can you attract them? Use these lovely sunflower notebook pages to record your own findings on Sunflowers. Four simple black and white pages can be used in a variety of ways. 4 page PDF digital download.
$0.00 FREE
Description
If you like our other nature notebook pages, you'll love this 4 page Sunflower Notebook Pages Packet.
These sunflower notebook pages are geared more for middle school students, but they could easily be used with children as young as 3rd grade. As long as your children can write, they will be able to learn at their own levels and list details accordingly.
This Sunflower Notebook Pages set includes:
Facts on Sunflowers- focuses mostly on recording information learned
Observation page-used for recording observations with drawings and sketches/notes the stages of growth of a sunflower
Basic blank page for writing (black and white)
Blank page in color-generic page for writing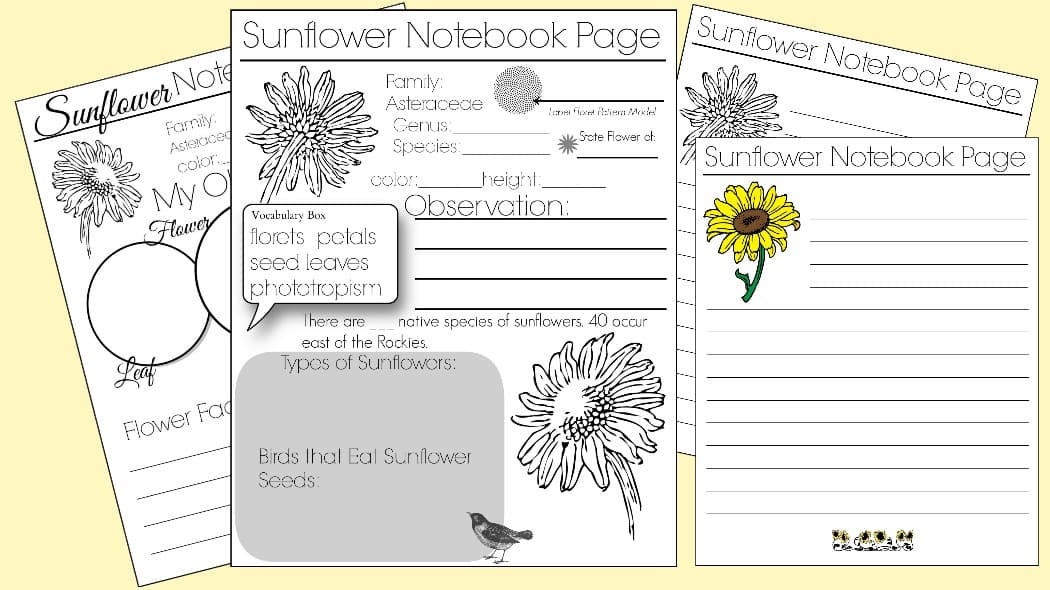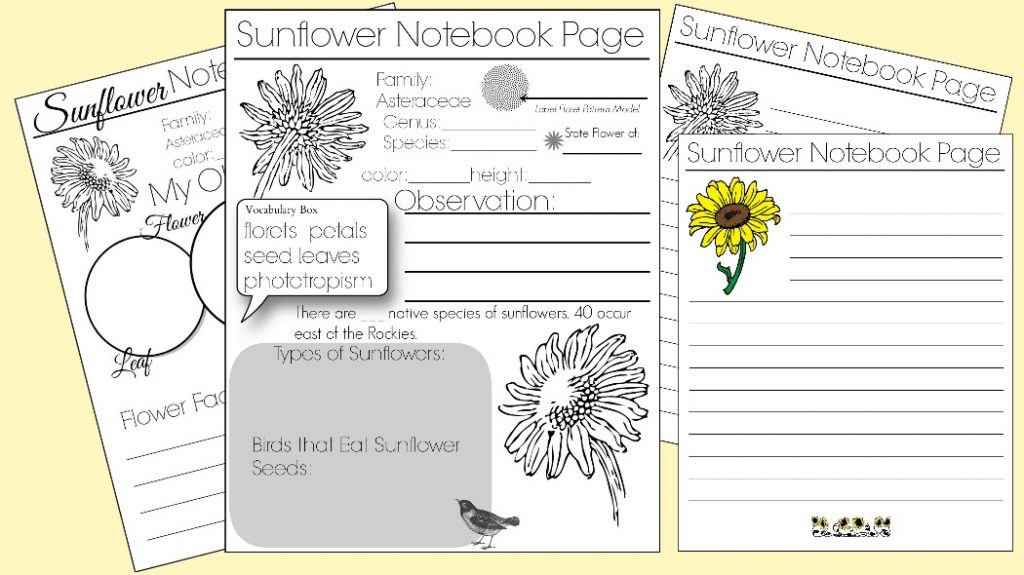 Along with your sunflower study you might like to…
Choose a selection from this Sunflower Book Reading List
Make a Recipe Using Sunflower Seeds
Throw a Sunflower Themed Party
Create Flower Arrangements Using Sunflowers
Do a Full Wildflower Study
Only logged in customers who have purchased this product may leave a review.