Missing Homeschool Teen from TN Has Been Found!
Homeschool Teen from TN is Missing – Please Share!
14-year-old girl, Savannah Leigh Pruitt disappeared from her home in Madisonville, Tennessee, more than two weeks ago. The Monroe County Sheriff's Office has been working on several leads to locate her. The FBI and the Tennessee Bureau of Investigation have been brought in to assist with the investigation. The sheriff's office has asked for everyone to share about this case! "This the first time they've had any child gone for this length of time, and that worries us," Monroe County Sheriff Tommy Jones said. "We truly need the eyes and ears of the community."
If you see her or have any information about Savannah, please contact the sheriff's office at 432-442-3911.
UPDATE: Savannah has been found. Her adoptive father arrested. Read the entire story here. Worse… the man who helped her escape has been arrested too and they are saying she may have been raped by him too. Read that article here. Y'all please be praying for her. This is horrible news.
According to all the reports, Savannah was last seen by her parents when she went to bed on the night of January 13. Her mother, Christina Pruitt, told WJW that when she went to check on her the next morning, the 14-year-old was gone.
Around 5:15 a.m. EST on the day she was discovered to be missing, Savannah's cell phone pinged off a tower in Corbin, Kentucky, about 140 miles from her home in Madisonville, according to WJW. However, there's been no activity on her cell phone since that initial ping.
The family moved from Lawrenceville, Georgia to Tennessee in December and her father, Randall, said Savannah was homeschooled. He added that neither he nor his wife think she attempted to go back to their old home because she loved the farm lifestyle they had in Tennessee. Savannah loves horses, her pet raccoon and other family farm animals, her parents said on Friday,
Savannah is the oldest of four children and Christina said the rest of her siblings were "heartbroken" and "don't understand" what happened.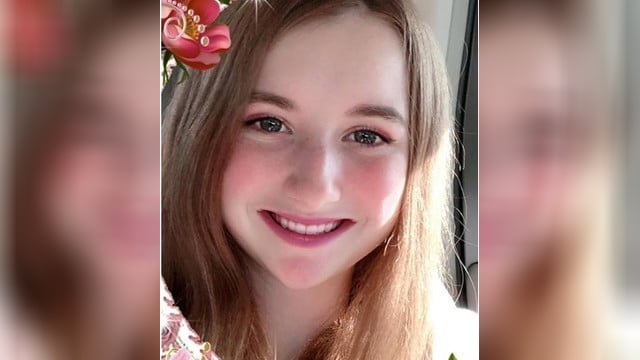 Description of Savannah
Savannah was described as being five feet and three inches tall and 110 pounds. She has blonde hair and blue eyes and the sheriff's office did not have a clothing description for her. Although Fillyaw said law enforcement was withholding information to protect the integrity of the investigation, he said there are no suspects.