Homeschool Choices That Lead to Success
I was very structured in the beginning of our homeschool journey. It was a little difficult for me to transition from teaching a classroom full of students to my one little daughter.
We have always homeschooled with history as our core. We began with Story of the World for the first four years, for one year we used the delightful Ambleside Online (Liz just laid around and read and did very little that was productive), and now we love the structure and comprehensiveness of Tapestry of Grace. I've often struggled to fit in other curricula we discovered or reviewed, and we've tweaked and changed up our schedules and taken breaks often.
We like the freedom of choices.
Tapestry of Grace gives lots of choices. We easily got overloaded in the beginning, trying to do it all and read it all. I knew I needed to re-evaluate how we did school. We were stressed and never finishing anything.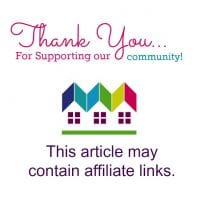 So now, as we transition from Year 3 to Year 4, we work with what we already have, books the library contains, or items offered cheaply on Kindle.
Even still, I am able to offer so many choices to my kids. Each quarter of TOG is a unit study, and we can focus on what is most interesting to us – literature, art, music, history. Each thread has many options and reading levels. And we've streamlined our science and math studies.
I realize as my youngest begins Kindergarten, that choices are the recipe for success.
I love the idea of unschooling. But my list-loving self just can't 100% get on board. I have been blessed that we've never lived anywhere that I had to turn in any records. I could easily write a portfolio if needed though. We do lots of relaxed schooling during the easier days of summer and while traveling, but I feel the urge to push and pressure to complete the lists.
I am relaxing. Compromise is key. And we have a lifestyle of learning rather than a rigid two hours with a checklist every morning.
Offering my children the freedom of choices in reading selections, scheduling, and occasional unit studies frees us from a lot of stress and gives my kids ownership of their learning.
When they're younger, the choices are fewer, only between this book or that book, math or reading first. Now that I have a teen in high school, the freedom is more expansive and she gets to have to a say in her courses and schedule. I am transitioning to being a counselor instead of a teacher with her.
I ask my children: Which math today, Singapore or Life of Fred? Do you want to do a reading game after the lesson? Which topic for nature study? Which order of lessons today? German verbs or nouns?
They always have an opinion, and they're learning to make wise decisions and manage their time. They use our resources well. Any gaps will get filled with time and more advanced reading as we cycle through our studies. They are sponges.
We always max out our library cards.
And almost everything on my secret list gets accomplished each week.
Whether your children are very young and need fewer choices or whether they're older and are ready for more, is it hard for you to give your children the freedom to make choices in homeschooling or in daily life? What choices do you give your children?