Welcome to the Hip Homeschool Hop!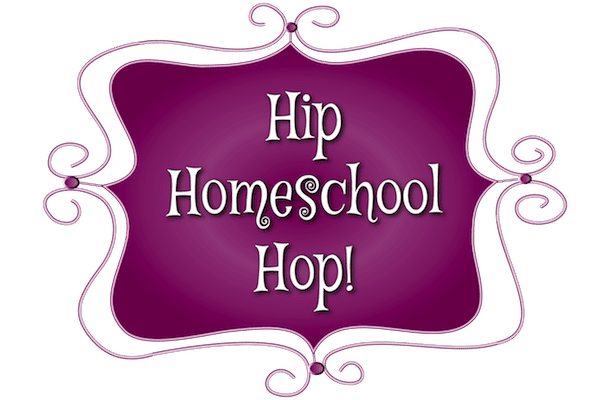 Thank you for linking up with us on our Hip Homeschool Hop! We're glad to have you. And if you're here to take a look around and find some fun topics, good information, ideas, or support, we're glad to have you too! But first we hope you'll take a look at some of our team members' favorite posts from last week's Hop. Enjoy!
Trish, one of the co-owners of Hip Homeschool Moms, chose Frozen Pipes & Learning to Listen as her favorite post from last week's Hop. Frozen Pipes & Learning to Listen was written by one of our HHM team members, and Trish chose it as her favorite because it kept her on the edge of her seat! She also said she's thankful that God was watching over Constance and her family!
Trish chose another favorite–a post by Rachael Carman called You Might Have "That" Child If… She chose this post because it may be encouraging to others who have "that" child! "Rachael is pulling the shades back and sharing about her "that" Child and giving us all a sense of relief that we are not the only one struggling."
Durenda, who blogs at Simple Nourishing Home, chose 7 Essential Life Skills Every Teen Should Know as her favorite from last week. She chose it because, she said, "I love this one! Having graduated 5 of our 8 homeschooled kids, I can tell you, these skills are a must!"
Jennie blogs at The Diary of a Real Housewife, and she chose this Gingerbread Man Unit Study and Printable for PreK-K as her favorite. Jennie commented that "My kids will love this printable pack. I love all the fun gingerbread ideas and actives to go along with it."
Team member Constance blogs at Cosmopolitan Cornbread. She chose Year Round Homeschooling January Planning Pack as her favorite because she's a planner junkie!
Guidelines for the hop:
You can link up to 3 posts from your blog. Make sure you use the exact URL to the post.
You can link up kid activities, homeschool related, or homemaking/recipe posts. Posts unrelated to these topics will be removed. (Please no product reviews or "marketing" posts unless they are homeschool related.)
Please either include the Hip Homeschool Hop button (found at the bottom of the site) or a link back to Hip Homeschool Moms.
The linky will go live each week at 6am EST, and will be live until Saturday at midnight.
Share your love for HHM;

add the HHM button to your post.

Was your post featured?

Grab a "I was featured" button!
*By linking up, you agree to have your images shared, with credit!