Get Your Hip Homeschool Moms T-Shirts!
We have exciting news! We now have Hip Homeschool Moms T-shirts available! You can see in the photo below that the shirts say "I'm a Hip Homeschool Mom" on the front. The kids' version says, "My Mom Is a Hip Homeschool Mom." On the backs of both shirts is www.HipHomeschoolMoms.com.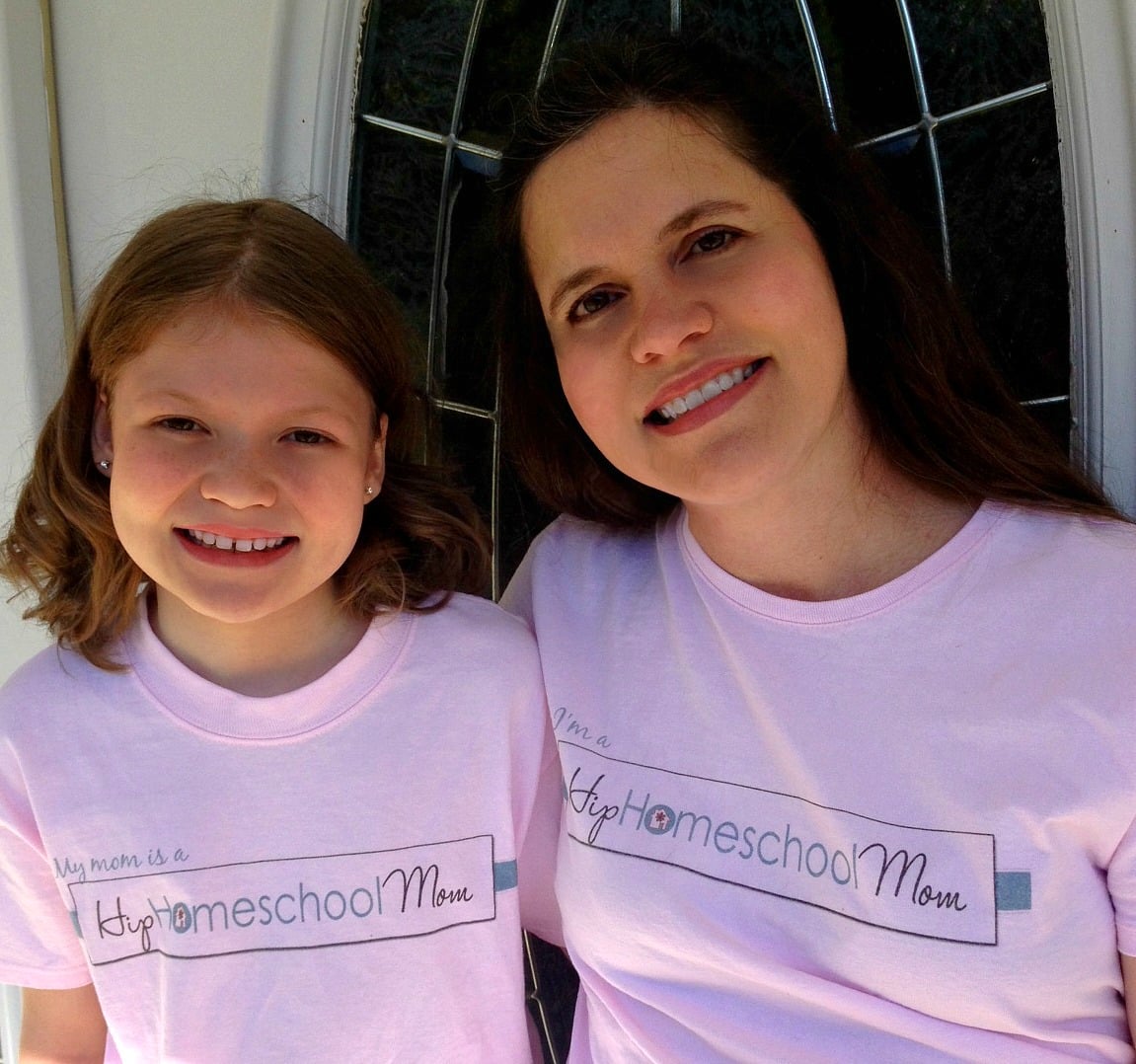 We've tried to keep the price of the shirts as low as possible because we know many homeschooling families are on a budget. For now, you can get your shirts for the lowest possible price. The price varies a bit depending upon the style and color you choose. You can see all the pricing details and place an order on the Powell Shirts website.
Another bit of good news is that a Christian homeschooling family owns and runs the Powell Shirts t-shirt business. We loved the idea of being able to order our shirts from someone in the homeschool community!
We would love to hear from you telling us what you think of our shirts. We hope you like them! And we hope you will share the excitement with us by telling your homeschooling friends about our site and our shirts!
For more information or to place an order, click here!