FREE and FUN Ways to Count Syllables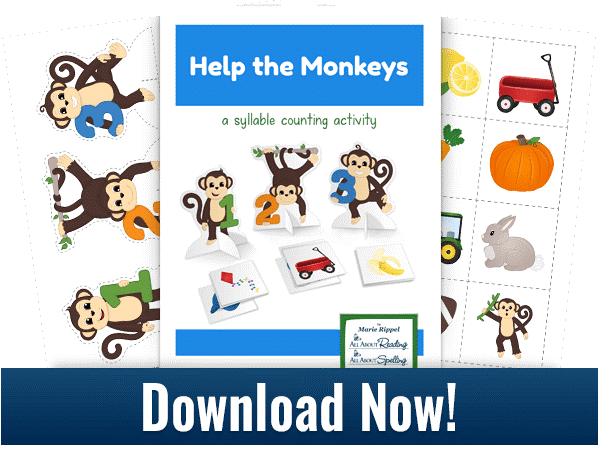 FREE and FUN Ways to Count Syllables
Offer details:
Why teach about syllables?
Dividing words into parts, helps children sound out the parts better.
Knowing the rules for syllable division can students read words more accurately and fluently.
Understanding syllables can also help students learn to spell words correctly.
If your child has trouble counting syllables, or if you are teaching this concept for the first time, this free download is for you! Read on to discover four fun ways to count syllables—and while you're at it, be sure to check out all the extra practice activities and download a free printable "Count the Syllables" game.

Below are other deals you might be interested in. #affiliatelinks
Looking for more deal alerts? Check out our master list of deal alerts!