Essay Rock Star Course Review and Giveaway!
As we enter the high school years with our teenager, one of my concerns is that she will not be a strong writer. Even before she can begin her college experience, she will have to show her writing skills via essay requirements on applications. In walks the Essay Rockstar Course from Fortuigence to help me feel confident in my teenager's writing abilities!
Essay Rock Star is an online writing course for teenagers. The course consists of 4 types of non-fiction essays.
Essays in the Essay Rock Star Course:
A Personal Statement
A Persuasive Essay
A Textual Analysis
An Expository Essay
One of the aspects of this course that really jumped out at me was the 5 step writing process the instructor, Lily Iatridis, takes the student through. Throughout each step of the process your student has direct access to Lily via e-mail. When the student submits a step, Lily promptly (usually within 24 hours) reviews what she has done and responds with comments and suggestions. This is a writing process that my teenager will be able to take away from this course with her and use with any and all of the future writing that she does.
5 Step Writing Process in the Essay Rock Star Course:
Brainstorming
Organization
Free Draft
Revision
Editing
After talking with other parents about writing courses their children have taken, I can see how Essay Rock Star truly shines in its feedback to the student. When Lily responds, she not only responds with a statement about the student's readiness to move on to the next step, but she also tells the student something she really liked and felt was strong about the piece. On the flip side, if the piece was lacking in some way, she will offer constructive advice, possibly pointing your student back to a video or example from the course to review again. Then the student will use that information to improve her piece of writing. Beyond being a comprehensive upper level writing course, which offers extensive feedback on your student's writing, Essay Rock Star also offers the flexibility of being self-paced! Therefore your student can take one quarter, one semester, or one year to complete her writing assignments with Lily just an e-mail away the entire time! The course platform is easy to use and incorporates both written instructions and examples as well as video of Lily going through the explanations and adding her insight. One thing that is great about the platform is that your student can go back to previous steps to view and alter from there if he or she wants to. This is one thing my daughter felt was an improvement from the set up of the previous platform that was used for Essay Rock Star. Essay Rock Star has also solved my problem of worrying about being an objective reader of my child's writing. While I am a reasonably strong writer, I always second guess myself and my abilities. Thus I don't want to take any chances with my child. Having my teenager take the full semester Essay Rock Star course is giving both of us more confidence in her writing skills.
2 Ways To Purchase Essay Rock Star:
Essay Rock Star can be purchased as a full semester long course for only $147.
The four essay modules in the semester long course are also offered as separate short courses for $37 apiece. If you try a short course and then decide to continue with the semester course, Lily offers a big discount to make up for what you've spent already plus a little extra.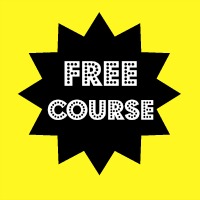 Ways to Connect with Lily from Fortuigence:
For those of you with children entering their teen/high school years, I highly recommend checking out the Essay Rock Star course as an option for your student to earn high school credit in English/Language arts. It is a comprehensive, easy to use, and reasonably priced option for teaching writing, offering you a break from grading your own student.
Besides the free course offered above, two of you will have the chance to win an individual course (valued at $37 each) from Essay Rock Star (Fortuigence)! Be sure to enter below!