DEAL ALERT: These Live Science Classes are $150 off!!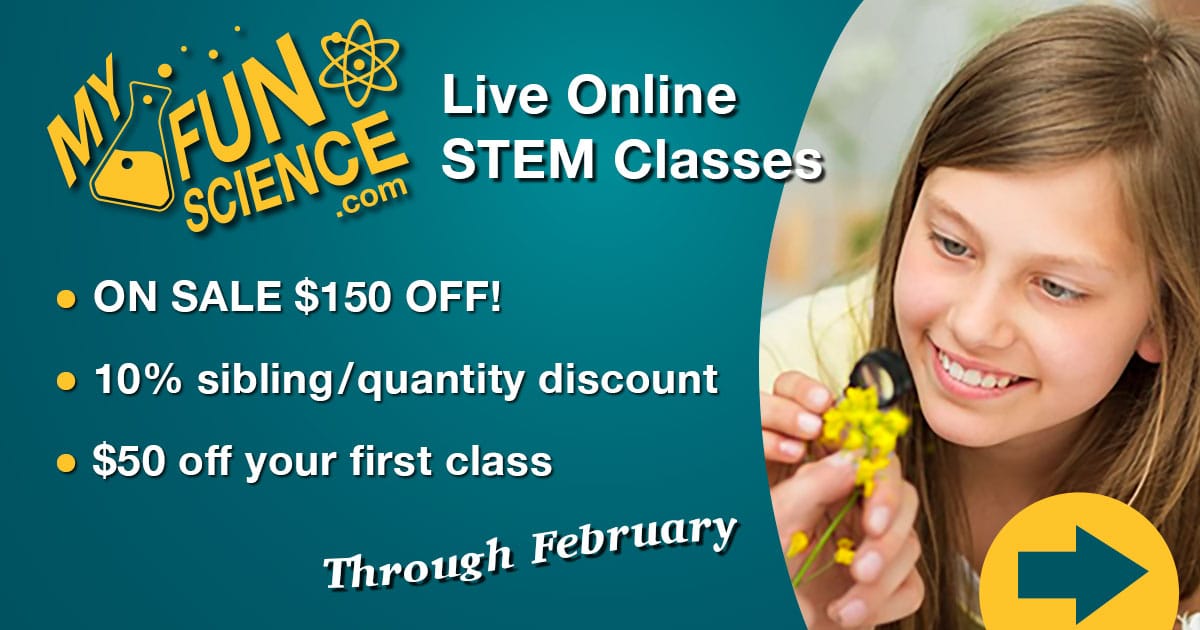 These Live Science Classes are $150 off!!
Number of stars: 5 out of 5.
Welcome to MyFunScience! From their website:
MyFunScience offers a rich selection of weekly live online science, math, and technology courses. Our classes provide middle school and high school homeschool students with stellar teaching within a supportive environment that prioritizes critical thinking skills.
Our team of Christian teachers have years of experience in training for the mastery of their subject matter and striving to exemplify hearts for the Lord. Our live online classes are open to any homeschool family looking for STEM courses.
Save $150 OFF classes during the MyFunScience February SALE. Live online STEM classes for middle school and high school students. 10% sibling / quantity discounts + a $50 OFF coupon for your first classes.
Click through to see the demos and see if they are a good fit for your homeschool.
Thank you for supporting Hip Homeschool Moms. Below are other Amazon deals you might be interested in.#affiliatelinks
Looking for more deal alerts? Check out our master list of deal alerts!