The Value of a Mother's Love is Priceless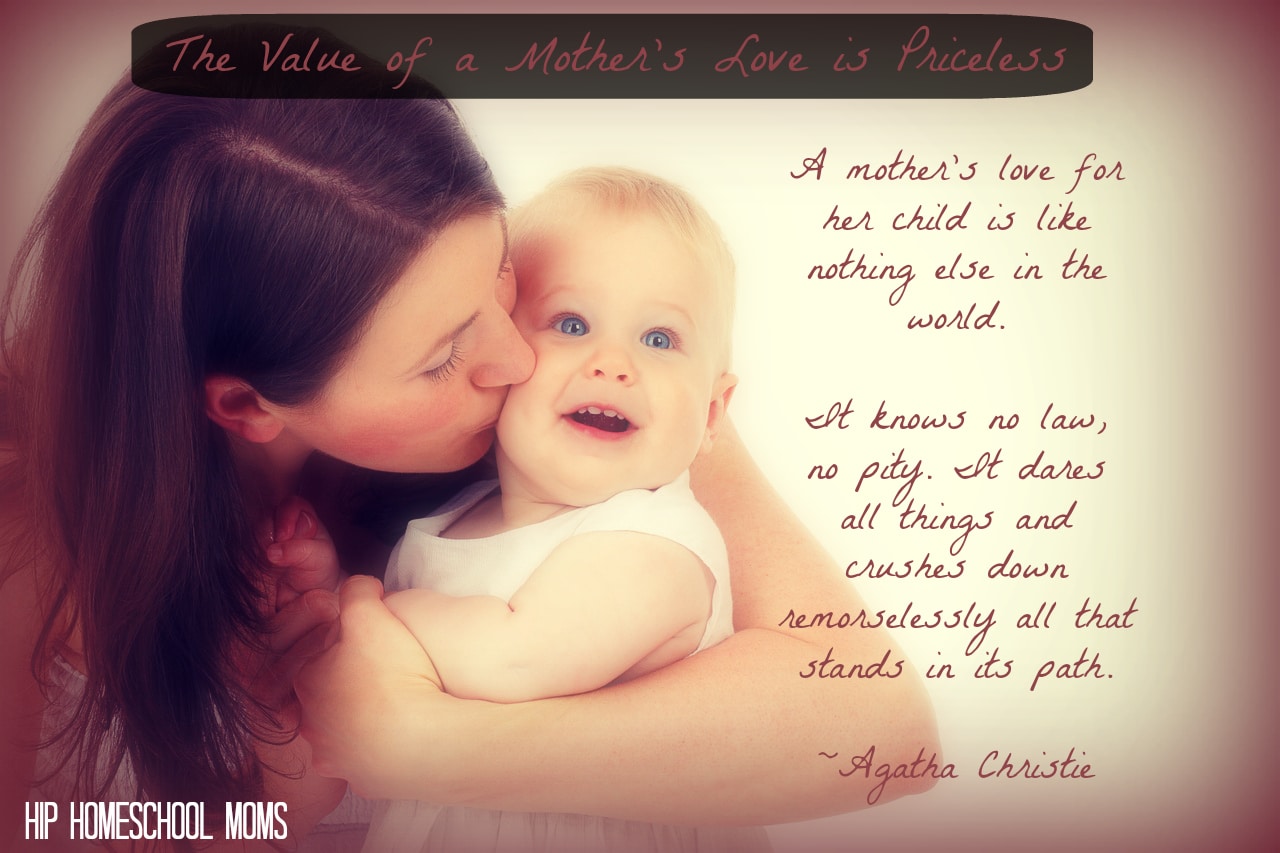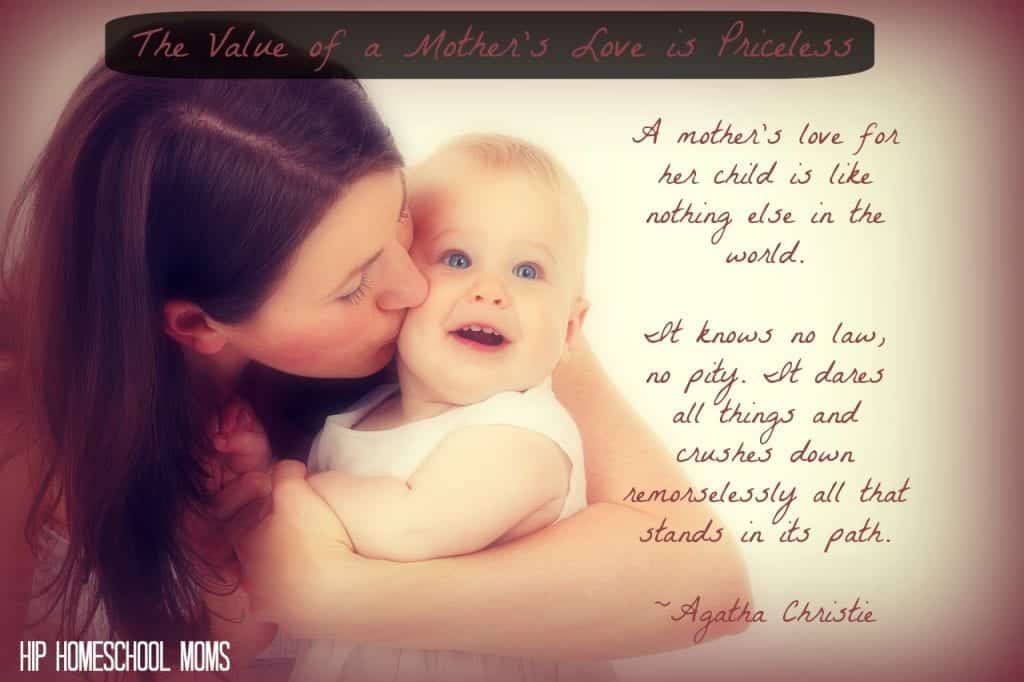 During the month of February there is much talk of love. There are hearts, teddy bears, candy, t-shirts, cards and more all sporting a theme of LOVE. Each and every item has a price, a value, but the love–the love itself is priceless. In particular I think of the value of a mother's love. Her unyielding love for her child. We all are there–we all jump through hoops, face raging storms, and battle all monsters in the name of love for our children.
I am reminded of the Master Card "Priceless" commercials. The ones where they show some items and list their cost, ultimately leading up to some sentimental thing that is "Priceless."
Here is the scenario I see:
Pack of diapers – $45
New baby outfit – $25
Mommy's embrace – Priceless
Or how about this:
Youth football team – $250
Mouth guard – $5
Mom as the sideline cheerleader – Priceless
As mothers we wear many hats and perform a countless number of tasks each day, all of which are important but pale in comparison to the love we have to share. It is not about the band aid we apply, the snack that we make, or the money spent on some new toy. It is about the love that goes into each and every thing that we do for our children.
"If I speak in the tongues of men or of angels, but do not have love, I am only a resounding gong or a clanging cymbal. If I have the gift of prophecy and can fathom all mysteries and all knowledge, and if I have a faith that can move mountains, but do not have love, I am nothing. If I give all I possess to the poor and give over my body to hardship that I may boast, but do not have love, I gain nothing."

~ I Corinthians 13: 1-3 NIV
Our children look to us for everything. From their need to be fed, to seeking emotional support and acceptance, to their incessant need for mom and only mom in all things great and small, a mother is her child's lifeline. While they may no longer be connected by umbilical cord, they are still infinitely connected by the bond of mother and child. There is just something about mom that is irreplaceable. My husband can be standing right next to our children and they will blow past him yelling, "Mom! Mom!" just because I somehow need to help them tie their shoe, or get them a glass of water. Why? Simply because I am "MOM."
Our mothers are a safe place. Children, especially teens, are often not as well behaved or as nice to their mothers because it is innately known that our mothers love us no matter what. Any anger or frustration may be taken out on mom, and she may be upset, but she will love us unconditionally just the same. We can't say that of our friends, teachers, or coaches, but Mom… Mom is tried and true.
Even on my worst mom days, those days when I have felt like Medusa with snakes in my hair, even then, my love weighs greater than any other force. I know we all have those days where the stress and frustration have gotten the best of us and we have exploded in some form or fashion, every flaw revealed and guilt setting in. Even in those raw moments we must all remember that the value of a mother's love is priceless.
No matter what the situation may be, no matter is too big or too small, too happy or too sad, our love always wins out and shines through. So on those days that you are feeling less than stellar as a mother, I urge you all to remember that your love will always win out in the end, it will heal "boo-boos," comfort broken hearts, and wrap your children up even when they don't know they need it. Remember the value of a mother's love is priceless,–you are priceless to your children.
In honor of Valentine's Day, we would love to know what your "Priceless" scenario is or how you show love to your children.