The Ultimate Homeschool Guide to FREE Foreign Language Resources
It can be fun (and challenging!) to learn a new language! It's also great exercise for the brain, and it's something you can do with your children. If you're looking for a way to start learning a new language without investing a lot of money, we're sharing educational sites, resources, and apps that have free offers going on right now. Now is the perfect time to try out some of these sites and resources while you can do it for free!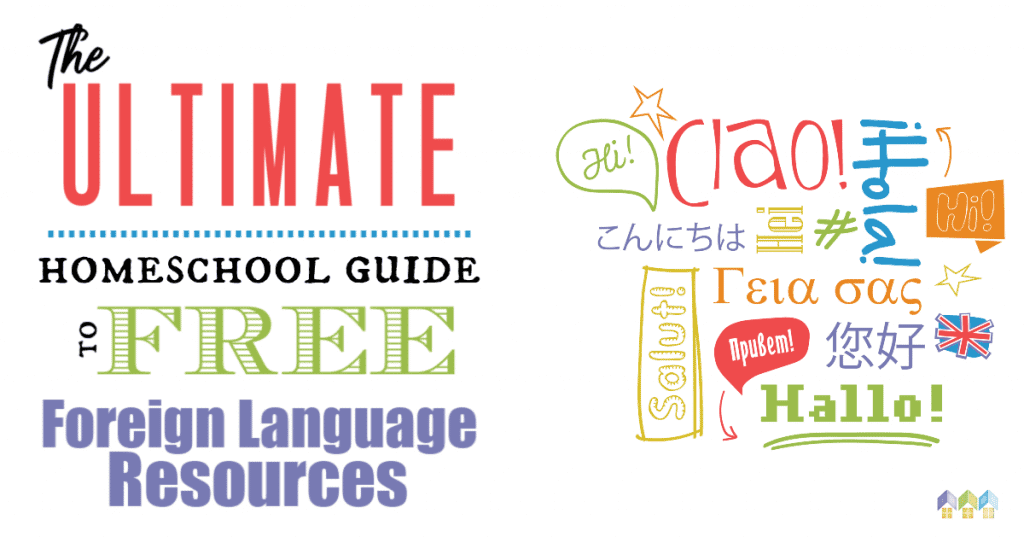 This is part of a series of FREE resources! To see the rest of the educational resources in this series, click here.
Offers Multiple Languages
TalkBox Mom has two offers going on right now. Start talking in and understanding a foreign language while playing with a ball. Includes printable, native speaker audio, as well as two other activities. https://talkbox.mom/ball They also have a phrase of the day weekly printable calendar and foreign language videos on Instagram. https://instagram.com/talkboxmom
Rosetta Stone is free to students for 3 months. https://www.rosettastone.com/freeforstudents/
DuoLingo https://www.duolingo.com/
Conjuguemos Vocabulary, grammar, listening activities and games in Spanish, French, Italian, German, Portuguese, Korean, and Latin. https://conjuguemos.com/
Babbel courses K-College – free 3 months (Keep in mind that Babbel's Spanish lessons teach some words that are spoken in Spain but not in Latin America.)
Memrise – 22 languages to learn https://www.memrise.com/
Sign Language
Signing Time – Baby sign language and ASL https://www.signingtime.com/
American Sign Language University is a resource for ASL students and teachers to help you learn and improve your signing. http://www.lifeprint.com/
http://www.signlanguage101.com/
https://theaslapp.com/download
Spanish
Duolingo is a great website and app for beginner Spanish lessons. https://www.duolingo.com/
Babbel courses K-College – free 3 months (Keep in mind that Babbel's Spanish lessons teach some words that are spoken in Spain but not in Latin America.)
RockaLingua Music Based Spanish Learning https://rockalingua.com/
The Spanish Experiment – https://www.thespanishexperiment.com/learn-spanish They also have stories to listen to in Spanish. https://www.thespanishexperiment.com/stories
Difusion – Resources for Spanish practice https://www.difusion.com/campus/
https://spanish-educational-solutions.teachable.com/p/free-lessons-elementary-curriculum-and-program
Chinese
Chalk Academy – Chinese learning activities https://chalkacademy.com/
French
Duolingo is a great website and app for beginner French lessons. https://www.duolingo.com/
The French Experiment https://www.thefrenchexperiment.com/learn-french They also have stories to listen to in French. https://www.thefrenchexperiment.com/stories