Simply Music Review & Giveaway!
NOTE: After you read the review, be sure to scroll all the way down to see the discount information that we added to the post!
When three of the Hip Homeschool Moms review team members chose to have a look at the Simply Music Piano program, they had no idea that their individual experiences would confirm the claims of this unique method of learning piano. According to Simply Music, their method makes learning to play the piano easy. Playing beautiful, two-handed pieces with chords can happen immediately, and just about any age person can learn to play. It's never too late, says Neil Moore, the director of this "Australian-designed breakthrough in music education." Sounds almost too good to be true? Keep reading and find out what happened when Taryn, Trish, and Taunya put these claims to the test!
Simply Music says: Learning to play is easy!
Taryn

, mom to Kiera (11), Katie (10), Sam (7) and Micah (5) agrees:
I can't explain just how excited I was when Simply Music came up for review with the Hip Homeschool Moms team. Why? I had never heard of the program until quite literally the day before. My sister-in-law, who was visiting from Australia, showed me her kids' new piano program: Simply Music. We spent two hours side by side on the piano stool going through everything she had learned via her kids. I was blown away.
You see, I had had some piano training as a child. It was three years' worth that has left me with some very rudimentary knowledge and a whole lot of self-doubt. My sister-in-law, with her Grade 8 piano skills, felt the same. Neither she nor I felt we could play for a group, never mind as an accompaniment for anyone. I wanted something different for my own kids. While I have no expectation of my children becoming concert pianists, I do want them to be able to enjoy and bless others through music. What better instrument than the piano? But… I wanted it to be fun. I wanted to introduce piano in a way that felt more like immersion language learning than grammar lessons where each word is learned in isolation of the other. Enter: Simply Music. Just that two-hour Simply Music crash course with my sister-in-law unlocked an understanding of the piano that I had never quite fathomed before. She tells me that even the accomplished pianists in her young adults group had no idea how some of the simple chord structures worked and how they translate easily across the keyboard. They too were blown away when she showed them what she'd learned by using the Simply Music program.
Now that we've had a few weeks of hands-on Simply Music piano lessons, I can say that I am still excited about what the program offers. Even my most reluctant-to-learn child has accomplished two-handed pieces within the first week of trying it out. My eldest is hooked on playing the Jackson Blues over and over. She loves it. She also branched out and started creating her own tunes with both hands. And they sound beautiful.
My 7-year-old son is not far behind his 11-year-old sister, just starting to learn the Jackson Blues himself, which is about 1/3 of the way through the first of the two levels. With 60 lessons in total and a price of $97, it's a bargain too! Especially since one can use the program for multiple students, including this mom who managed to learn a simple Für Elise in fifteen minutes!
Simply music is not a conventional piano-teaching program. It comes with no tests, exams, or theory work. In fact, in the beginning, note names and rhythms are not taught. They are mentioned along the way, but Simply Music students usually learn how to understand chord structures and very simple ways to memorize them in no time at all. Just like children learn a language through immersion and then only identify parts of speech, grammar rules, and the like, Simply Music introduces note names, sight-reading, and all the mechanical rules of piano-playing only once the children can communicate through their fingers.
So does Simply Music have any cons? If you have a slow internet connection, then watching online lessons can be frustrating. The videos are of high quality, but it does mean that there can be streaming issues. The hand gestures the teacher uses are many and can be distracting. Many classically taught music teachers may struggle with this approach as it is very foreign. All in all, however, Simply Music introduces piano in a way that is likely to create life-long piano players who love music. And for that, I'm grateful!
Simply Music says: You can play the piano immediately!
Trish, mom to Gage (13) was skeptical at first, but her son's progress in just a few weeks amazed her.
As a homeschool mom who doesn't know how to play music at all on any instrument, I was a bit skeptical but excited to be one of the reviewers for Simply Music. For almost six weeks now my 13-year-old son has been using the Simply Music curriculum and serenading me daily. I am absolutely amazed at this curriculum! It is written for students with no experience playing an instrument and who certainly are not classically trained. You just won't believe how quickly your children will be able to play music beautifully … and not just any music–I'm talking Beethoven's Für Elise here!
One of my favorite aspects of this curriculum is that it teaches the student to play advanced music from the beginning! Gage was learning to play classical, blues, jazz, and other popular music from very early into the program. I think the fact that he was learning to play such beautiful and complex musical pieces right away motivated him to keep working through the program. Simply Music doesn't teach students to read music right away; rather, it teaches patterns. Patterns function as the "building blocks" for this curriculum, and I am completely shocked at how well it works!
The teacher is Neil Moore, who is the Founder and Executive Director of the Simply Music Institute of Learning & Education. He is also the creator of the Simply Music Piano methodology (And did I mention he has this great Australian accent?). He teaches the building blocks separately for each hand. Once your child has grasped each of those building blocks, both hands are combined. You will be thrilled at how quickly your student is playing these amazingly complex musical pieces!
Gage has only been working through Simply Music for almost six weeks, not more than 30 minutes a day, for a few days a week. The lessons are really short; five to ten minute lessons are the norm. I think the longest one has been twenty minutes or so. Once the student listens to the lesson, he will practice. Gage switches back and forth between listening and playing, and he loves being able to stop and start the video as he works through it. Gage really wants to share an abbreviated "recital" of some of his favorite songs he has learned thus far. I am beyond pleased and so very thankful we were able to review this product! In fact, I plan to work through the curriculum myself!
Simply Music says: You can learn to play piano at ANY age!
Taunya was doubtful. Could she learn to play as an adult with no experience?
I am "The Piano Player's Daughter." As a child, I loved watching my father's hands fly up and down the piano. When I was about 13, the questions began. "How can you not play the piano? Didn't you receive your dad's gift?" My father never had a piano lesson and did not know how to read music. He just knows how to play the piano. I have never been able to play the piano aside from picking out notes here and there. When I was given the opportunity to review Simply Music, I intended it for my daughter. However, it looked like such a wonderful program that I decided I wanted to try it myself!
The premise of Simply Music is that every one of us is deeply and profoundly musical.
I began learning by watching the basics video. The program teaches the student to think of music as a language. We begin learning to write by learning words. Once we learn words we can write sentences. Once we can write sentences we can write paragraphs. Then the world of writing opens up! This process is exactly how the student learns to play a wide variety of songs through the Simply Music method.
The first song was "Dreams Come True." This is a fairly simple song that uses the first 5 notes on the scale. I watched the video while sitting at the piano. Placing my hands exactly as indicated, I was able to play the notes and mimic the rhythm. After going through the video once, I wrote the numbers down on a piece of paper. This became my practice sheet.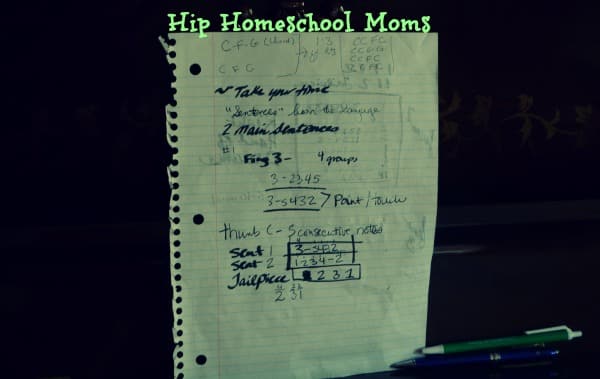 The first sentence I memorized in one day. 3 — 5-4-3-2. Over and over I sang those numbers in my head as I played the keys. After a few days I felt confident enough to move on. 1-2-3-4 — 2. For some reason this sentence took me a little longer. But once I mastered the second sentence, I moved on to playing the entire song. I must admit, it felt pretty good to be able to play something besides Twinkle, Twinkle Little Star!
Learning the left hand was easy, but I knew the hard task was ahead. I procrastinated. I put off watching the lesson because I believed that it was going to be too hard … that I just couldn't get my right hand to play the notes while the left hand played different notes. When I sat down to begin learning the process, it was much easier than I had thought! This really is a simple piece of music. After about 2 weeks of practice, I finally did it! I played the song through and kept both hands on rhythm. I was elated! NOW I know I CAN learn to play the piano. As an adult, I think fear was my biggest obstacle to being absolutely successful with this program. I found that although I understood what the instructor was showing me, I still doubted my ability to play. Once I managed to overcome my doubt, I accomplished my goal of learning one song. I am now working on learning the second song. It's a little harder, but I think I will be successful if I keep pushing myself. My hope is to gain the skills I need so that eventually I can play the songs that I have written. I'm grateful for this glimmer of hope that I CAN learn to play the instrument that helped shape my life.
Buy it (including updated discount info):
If you'd like to buy Simply Music for your child or yourself, they are offering Hip Homeschool Moms readers a discount code for 25% off the regular price! The promo code is HIPMOMS, and it will take your order total from $97 to $72.75.
Instead of getting 25% off, if you buy Simply Music's Learn at Home Program by August 31, 2014, you'll save $58! That means it will cost you only $39! Use the code HIPMOMS to get your discount.
Win it:
We will be giving away a free membership to Simply Music to 3 winners! Just enter below.