Science Experiment, Temptation, and the Bible
Do your kids love science? How about you? What about science experiments? Would you love them even more if those experiments helped teach biblical truths? Here's a simple experiment to show how God helps us resist temptation.
My four boys and I love all things science-related, especially science experiments. But let me tell you, I haven't always been so willing to do them. For many years, I had trouble with getting messy. I preferred things to stay neat and organized–free of spills, stickiness, mud, or unexplained residue. God knew this and blessed me with four boys. Four. Boys. I had to learn to handle everyday messes, but I struggled with the idea of purposefully getting messy. You know, the " Let's get messy and learn! " time.
In avoiding those amazing hands-on learning opportunities, I realized we were missing out on some real-life blessings from God. And in the process, my heart was changed and I no longer felt the need to control the mess or my kids' very strong desire to explore and discover. These are desires that God created in them.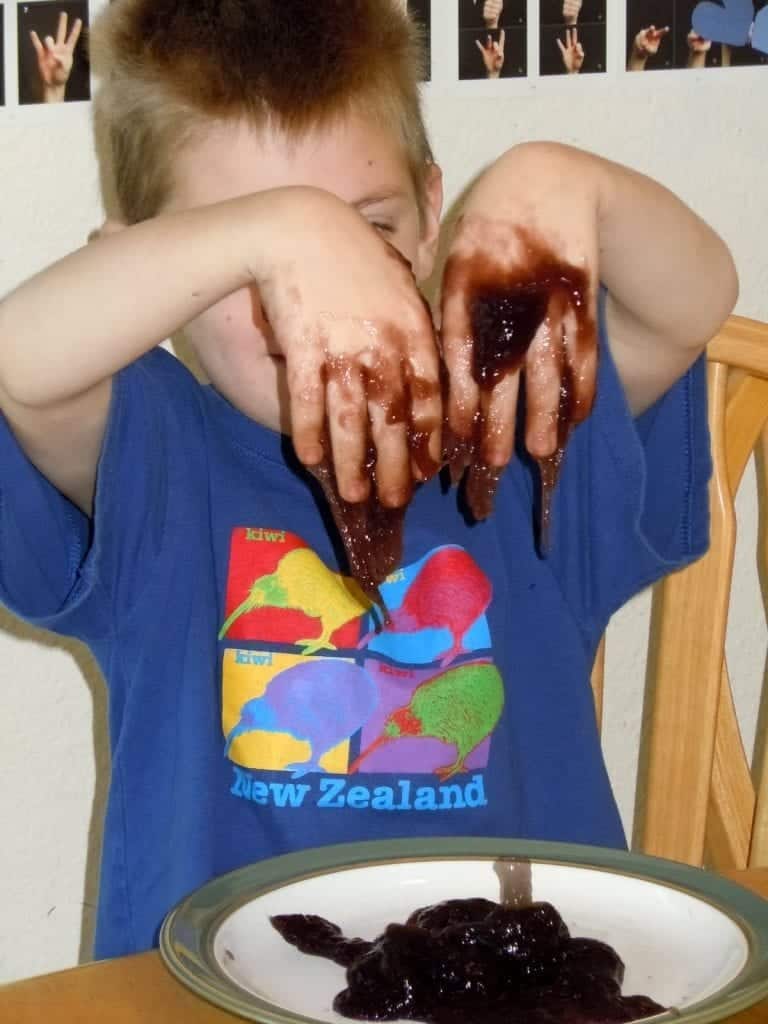 Now, I embrace the mess. I hold dear the moments when we are deep into a science experiment or project and there are four little boy faces staring in amazement at the wonder of their new-found discovery….and there's a mess all around us and possibly even all over us. And I'm thrilled because they're learning and loving it. After all, wasn't that my desire for them when we began homeschooling?
4 Reasons Why I Love Including Science Experiments in Our Homeschool
There are so many reasons why I love science experiments and science in general, but there are four that keep me searching for more and adding them in as a regular part of our weekly science lessons.
1. Actively Involving My Kids' Senses
Getting my kids actively involved in anything that engages all or most of their senses almost always grabs their attention and encourages them to ask a lot of great questions. That's learning at its best.
2. Giving My Kids a Common Goal
I try to choose experiments that my boys can do together. This gives them something common to work toward and provides them the opportunity to rely on one another for help. In a home where we often struggle with sibling rivalry, attitude issues, and strong feelings and opinions, I'm relieved to see brotherly love and kindness.
3. Inspiring My Kids to Explore and Discover
Often after we've completed our experiments and the mess is cleaned up, I notice something that wasn't there before we began…inspiration. This is one way we, as moms, can inspire our kids to keep learning, keep exploring, and keep discovering all that God has for them.
4. Turning Our Experiment Into an Object Lesson
In preparing for a science experiment or project, one of the first things I do is find a biblical application that I can include. This then turns our experiment into an object lesson. When I apply God's Word in a very specific way to our lesson, it cements the discovery with attached biblical truths.
A Science Experiment and Object Lesson Illustrating How God Helps Us Resist Temptation
Here is an example of a really fun and simple experiment we did recently. It was not only a great science experiment that my boys enjoyed, but I was also able to use it to illustrate the fact that God helps us resist temptation.
Balloon Vs. Bottle
First, we found a glass bottle with a small opening at the top.
We then filled a water balloon to a little larger than the opening of the jar.
Then we rubbed a little water around the rim of the bottle and asked my boys to try and push the balloon into the bottle. They couldn't.
So, I explained that there was a way for that balloon to get sucked into the bottle. This intrigued them.
Then I lit a small strip of paper on fire and dropped it into the bottle.
My oldest son set the water balloon on top of the bottle, and I watched as four pairs of eyes widened with curiosity as that balloon was literally sucked into the bottle like magic.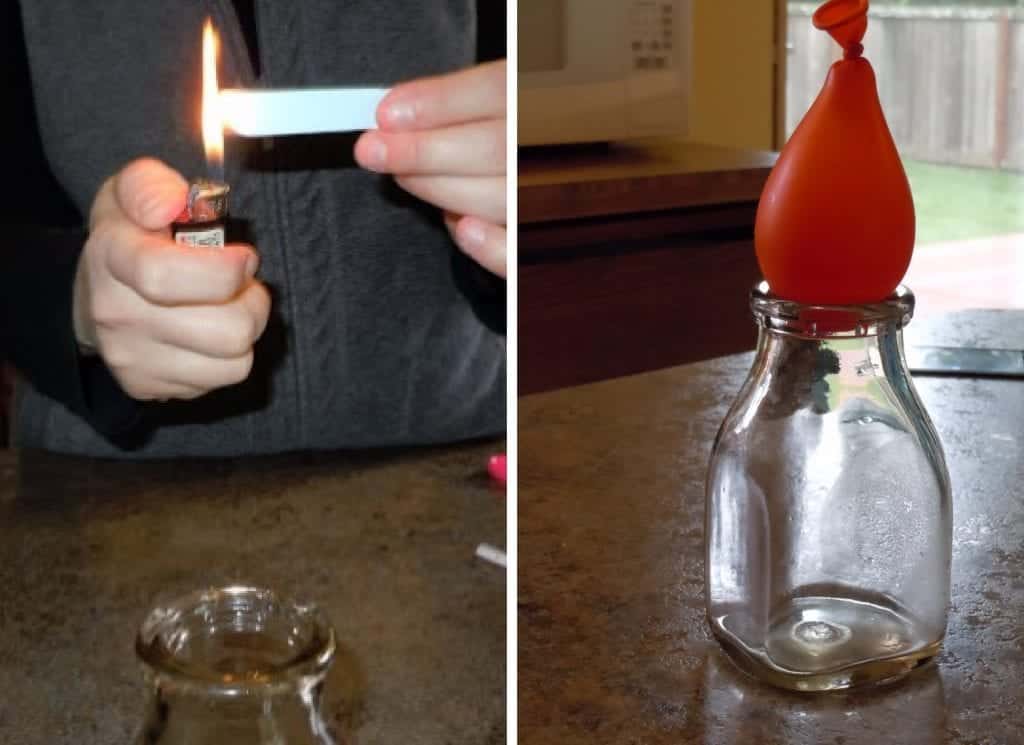 The Physics
The warmer air on the inside of the bottle takes up more room than cool air. Once the fire goes out, after putting the balloon on top of the bottle, the air cools and then takes up less room. That makes more space inside the bottle causing the pressure of the air from the outside to push the balloon into the bottle.
"Do it again, mom!"
But before we could try it again, we needed to get that balloon out. They took turns trying to pull it out. No luck. I told them that there was one way out. A straw! With the balloon still inside the bottle, we placed the straw inside, grabbed the tip of the balloon, and easily pulled it out.
The balloon got caught in the mouth of the bottle because no air could get around it. But, when we added the straw, it let air into the bottle. The air pressure on the inside and the outside stayed equal allowing us to pull the balloon out.
The Biblical Truth
Ready? The balloon represents you and me. The fire and pressure on the inside of that bottle are like the literal pressure and temptation we encounter each day of our lives. And the straw is God, always and forever providing a way out.

1 Corinthians 10:13
"No temptation has overtaken you except what is common to mankind. And God is faithful; he will not let you be tempted beyond what you can bear. But when you are tempted, he will also provide a way out so that you can endure it."
Check out other great resources:
Put the FUN in your Homeschool: FREE Geography Resources
Exploring the World with Google Earth