LIGHTNING DEAL ALERT! Sidewalk Chalk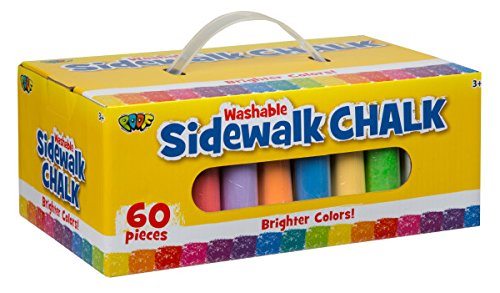 Sidewalk Chalk
Number of stars: 4.5 out of 5
$3.27 – 77% off.
Great outdoor activity to express creativity and imagination
Create fun driveway and sidewalk games like Hopscotch, Tic-Tac-Toe and Four Square
Washes away with water
60-piece chalk set comes in a convenient, easy to carry sealed travel case that measures 9.5-inches by 3.75-inches by 5.75-inches
Recommended for children 3-years of age and older
Thank you for supporting Hip Homeschool Moms. Below are other Amazon deals you might be interested in.#affiliatelinks
Looking for more deal alerts? Check out our master list of deal alerts!