Homeschooling When You Are Teacher and Student
Have you been thinking about going back to school in the new year? What happens to your homeschool if Mom is suddenly teacher AND student? By choice, I am a homeschooler. By trade I am a pediatric speech language pathologist. I love being an SLP, but this past summer, I decided I wanted to go back to school for something new and different. In an apparent (read impulsive) "I can do anything, I am so beyond type A kind of fervor" I went back to school again and registered for 7 hours this past fall. Reality set in. So I thought I would share some lessons learned. How you can continue homeschooling when you are teacher and student. Here are five things I learned this fall while trying to juggle going back to school with homeschooling 5 children, blogging, and being the Girl Scout troop leader.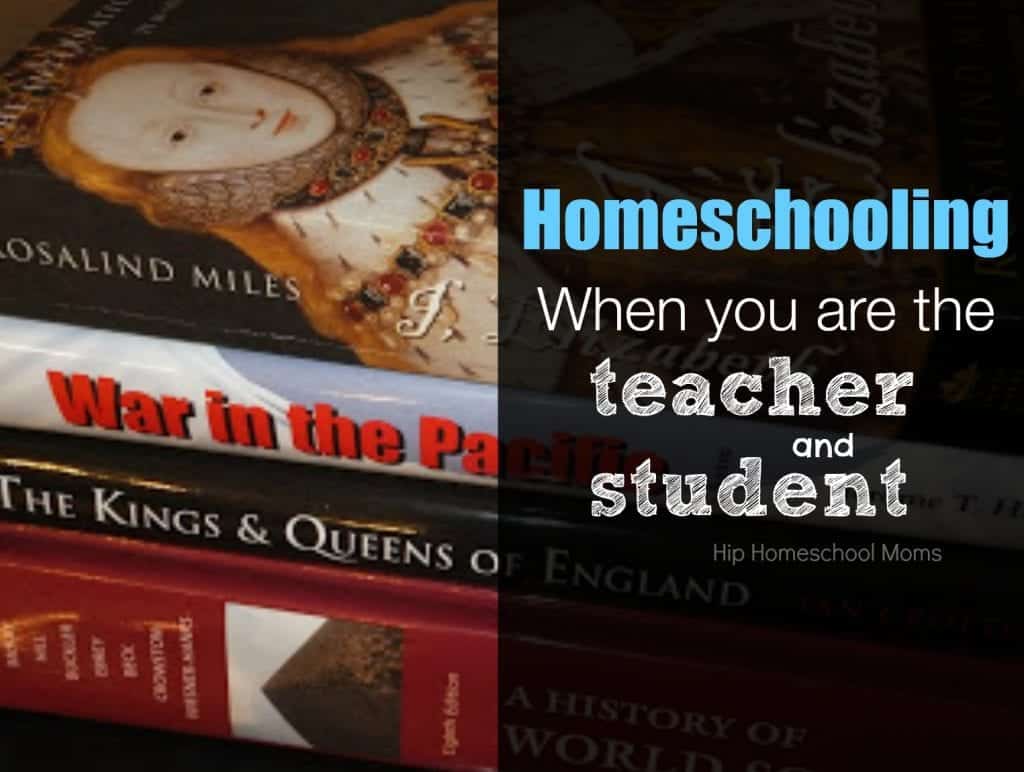 1. Something always has to give and it's okay…
a schedule can only take so much, so since it wasn't going to be my homeschool, or my two classes that had cost so much, it was the house and the laundry ("I know my kitchen counters are here somewhere, I just know it.") We want to be superwomen, but there are only so many hours in the day. If the folded laundry piles sit an extra day waiting to be put away, that's okay. If your house is a little messier than usual, that's okay too. Remember these are not permanent conditions.
2. Plan ahead for circumstances beyond your control
by getting work done before deadlines when possible.I am just as bad (if not worse) a procrastinator now as I was 20 years ago and this has to change. This new semester, I am going to have to plan ahead better. What was able to be left to the last minute assignment/study-wise when I was twenty years old and single, cannot be left to the last minute at this stage in my life. With little people calling you Mom, something always comes up at that "last minute", so giving yourself a buffer on deadlines is a good idea.
3. Make sure you meal plan every week without fail,
unless you are fine with your family eating cereal for dinner (guilty). Meal planning (and utilization of the crockpot) means everyone gets fed, even if you have to type a paper or study for a midterm. Do keep easy things to prepare on hand so that if he has to, Dad can feed the troops something more nutritious than said cereal. Which reminds me, true story, I once sent my husband to the store for "staples". He came home with Lucky Charms and a watermelon. Now I make specific lists.
4. It is okay to not be perfect.
I had planned to get a 4.0 this first semester back. My first semester back to college saw me get a 3.0 average. Two "B"s. In one class, I missed having an A by a total of one whole point. This time, my watermelon buying husband was able to help me find persepective, by reminding me that a "B" was still a respectable grade and "A" or "B", I had learned alot and that was what was really important. I was learning. I am learning. He was right…my first trip this year to a French speaking country, no one cared I had gotten a B instead of that A in French that I had wanted so badly.
5. Ask for help when you need it
and break down big projects into smaller doable parts. If you have a support system, take them up on offers to watch the kids while you study or to bring over dinner. If you don't and you find that you don't have time to homeschool and study and clean the house, clean the bathroom(s) or wipe down counters. Even little tasks accomplished can make a big difference. In hindsite, I found that I was the only one who even noticed that the house was not up to what I considered it's usual standard. (That, or everyone was just too nice to say anything; either way, I was the only one stressing about it.)
I'm sticking with it and have registered for ten hours this coming spring. I know this coming semester will bring with it its own set of life lessons. If your New Year journey includes going back to school for a class or degree while you are homeschooling, please share in the comments. I wish you much success on that journey.
Katie is a Christian, a Jane Austen lover, a wife to her own Mr. Darcy and mother of 5 children, ages 11-1, including twins who have special needs. A pediatric speech language pathologist by trade, she is back in school working on a new masters in history and French, while continuing homeschooling. She misses sleep. She pens her sometimes fairly humorous tales of homeschooling, homemaking and homesteading journeys at the Brighton Park Blog and facebook page and tweets about them as @kateinbrighton.