Welcome to the Hip Homeschool Hop!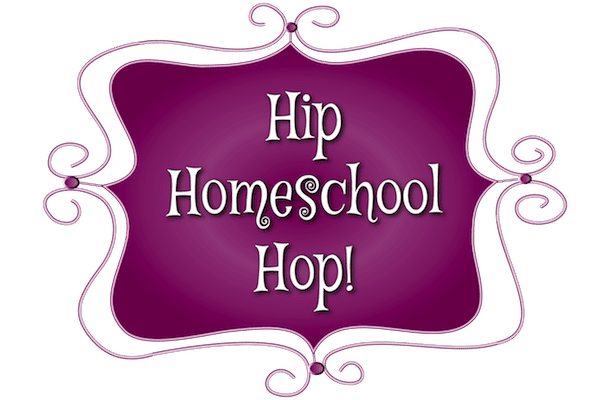 Our Favorites from last week:
Did you see these posts last week? Here's a few the HHM ladies loved:
**A mistake on our part made this featured post from last week redirect incorrectly….we loved this article and want to make sure you all get a chance to see it!**
Taryn of Hazy Days enjoyed There's No Place Like Home's – Maybe "Educational" Should Be a Bad Word.
Taryn commented "I found this post fairly significant given the current concerns in my own country, South Africa, where legislation and policy documentation has fairly narrow definitions of education. I like that Shelly from No Place Like Home is open to dialogue. This is a subject that needs worldwide attention, examined from every angle. How better than to start the conversations ourselves?"
Trish from Live and Learn Farm appreciated Character Corner's – Why Homeschooling Moms Cry.
Trish shared "What a great series! I leaped right to the FATIGUE link because I so relate to that one. We normally homeschool year round, but honestly, this year… We may all get a summer break! I am completely and utterly worn out and not only do I need a physical break, I need a mental and emotional break. But it sure is nice to see that this level of fatigue is "normal"… whatever THAT means! :-)"
Taunya from Taunya's Place liked Aspired Living's – Classical Science Simplified
Taunya commented "I never would have guessed that this series was good for classical education. I appreciate the insight!"
Heather of A Nurse's Wildflowers appreciated a post titled How to Teach Your Child to Read Early from Afterschool for Smarty Pants.
Heather said "My youngest is 3 and has been increasingly interested in "school." I found this article motivating. Being new with homeschool and never having had to start from scratch, I've been going in circles about what to do with my little one. This post is very helpful and I'll definitely be using these tips!"
For this week Taryn from Hazy Days would like to feature the Easy Seussian Hats tutorial shared by Joyfully Weary
Taryn shared "What fun! This great idea made me wish I still had toddlers for a birthday party theme. Although, I guess it can always be filed away for a Dr Seuss Day!"
Bloggers, by linking up, you may be featured on our facebook or pinterest pages, or we may even select you to be featured in a future post!
Guidelines for the hop:
Link up to 3 posts from your blog. Make sure you use the exact URL to the post.
Please no pinterest, fb, twitter, or other linky links! You can link up kid activities, homeschool related, or homemaking/recipe posts. Posts unrelated to these topics will be removed. (Please no product reviews or "marketing" posts unless they are homeschool related.)
Please either include the Hip Homeschool Hop button (found at the bottom of the site) or a link back to Hip Homeschool Moms.
The linky will go live each week at 6am EST, and will be live until Saturday at midnight.
Share your love for HHM;

add the HHM button to your post.

Was your post featured?

Grab a "I was featured" button!
*By linking up, you agree to have your images shared, with credit!
So, please SHARE WITH US! What have you been up to?