Flying Creatures of the Fifth Day Activities
We love Apologia's Flying Creatures of the Fifth Day! Not only is it a great curriculum for elementary children of all ages, but it's written in an engaging way, and there are so many fun activities you can do to go along with it! In this article, I'm sharing some of the ideas and activities from the homeschool co-op my son and I participated in last year, but you could do most of these with your own children in your own home too!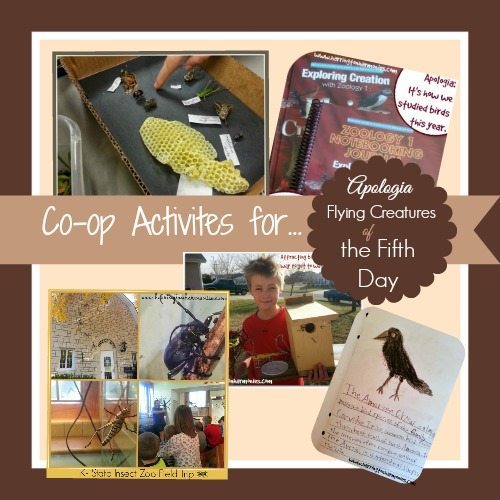 Last year my son and I had a wonderful experience doing Flying Creatures of the Fifth Day Activities with our homeschool co-op. We met once a week for a full day including 3 class periods, lunch, and recess.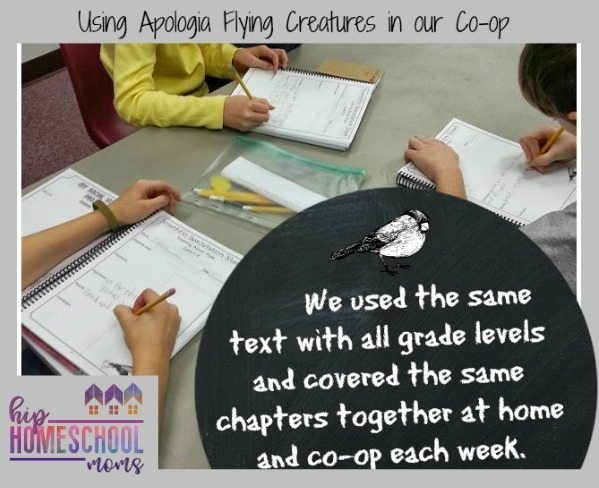 Our co-op groups children by grade level. It's rather large with rooms for nursery children, preschool, kindergarten, 1st & 2nd, 3rd & 4th, 5th & 6th, and 7th & 8th grades together. Because this curriculum is intended for children of all ages, it can be used with multiple age/grade levels with little to no adaptation! Younger children may simply need a little more help than older ones. Or older children can help younger ones. In our co-op, the 7th & 8th graders did this curriculum for the year.
There are several reasons why we chose to do this Apologia elementary level text with our students.
Families only need to buy one textbook. (However, a separate notebook is needed for each child.)
Siblings can read and study all week at home together.
Mom has more freedom and children more independence.
Other Apologia textbooks with a similar format and sequence can be used in the following years. This allows us to easily determine the co-op's long term vision.
A long term vision is important. It enables the families and children returning yearly to move through the grade levels year after year and receive new material each year just as they would at home. It also offers continuity and congruency between the teachers and all other facets of the co-op such as field trips, having guest speakers, class projects and experiments, and more!
Co-op Activities for Flying Creatures of the Fifth Day.
Every teacher followed the same syllabus for the year but could teach with her own style and method and was responsible for her own lesson plans. We chose to take a gentle approach and cover one 13-chapter text for the entire 24-week year, about one chapter every 2 weeks. This gentle approach gave us the flexibility we knew we would need to accommodate snowy days and other unforeseen cancellations.
The homeschool co-op setting allowed us to do lots of hands-on activities along with the reading assignments and notebooking being mostly done at home. For class time, we often reviewed the information presented by the text with the discussion questions at the end of each chapter and then did fun hands-on projects and activities! We considered these the labs for our science program.
More Flying Creatures of the Fifth Day Activities:
Insect collection
Insect observation
Built bird houses and feeders
Bird watching and observation
Audubon study and bird identification
"Egg-speriments"
Raising Chicks in an incubator
Graphed bird size/growth
Measured to scale prehistoric flyers
Field trips
End of year presentation

At the end of the year one of the many wonderful things our co-op did was have an end-of-the-year celebration potluck and presentation where the moms and kids could display all the things they did and learned over the last year. Above are the presentation boards the children in our class created using samples of their work.

Field trips for Flying Creatures of the Fifth Day
We also had an amazing opportunity in our co-op to participate in some wonderful field trips. We offered a field trip a month. One memorable field trip for us was the Insect Zoo at K-State.
Your questions about using Apologia with your co-op are welcome. Leave a comment and let's get the discussion going!!