DEAL ALERT: Fitbit – 50% off!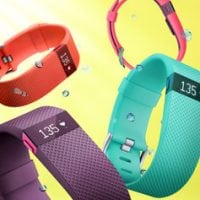 Fitbit – 50% off!
Number of stars: 4.5 out of 5.
After realizing how far activity tracking and wireless technology had come, in 2007 Eric Friedman and James Park founded Fitbit. The device has gone on to change the way people think and feel about exercise.
Thank you for supporting Hip Homeschool Moms. Below are other Amazon deals you might be interested in.#affiliatelinks
Looking for more deal alerts? Check out our master list of deal alerts!