Back to School Giveaway – Just for Hip Homeschooling Moms Friday {closed}
(Please be patient as this page loads; there are a lot of giveaways below!)
Looking for a list of all of our sponsors (and a list of all of the daily giveaways)? Go to the sponsor page!
Don't miss a single giveaway! See all of Friday's giveaways here.
Products for Moms:
Artkive
Ever wonder what to do with all that art and school work kids create?! ARTKIVE is the fastest and easiest way to take, tag, share, and chronologically store kids' art and school work – then, when you're ready, hit print and get a hard cover book sent to you. Artkive is a featured app in iTunes in their "Best Apps for Parents" section, winner of a Family Choice Award, a Parents' Choice Recommended Award, and more.
Winner receives a $50 gift certificate to ArtKive.
Beeyoutiful
"Beeyoutiful provides resources for healthy living in the real world. We actively support education and personal responsibility for your health decisions. Our goal is to assist you in bridging the nutritional gap between a busy modern life and the body's ongoing requirements for health. To that end, we provide high-quality nutritional supplements, cosmetics, body care, essential oils, and books. Peruse our online catalog, follow us on Facebook, or call us at
Winner receives a Vanilla Dream Lotion Bar & Eucalyptus Bath Salts.
Desiree Alonso Aprons
Elegant. Functional. One-of-a-Kind Aprons. Every design by Desiree Alonso is a unique and lovingly handmade creation that cannot be duplicated by any others. With unparalleled attention to detail and loving touches in every stitch, every apron made is a unique work of art, created with the exquisite home maven in mind. With an appreciation for high quality fabrics, daring patterns and color combinations, women who wear Desiree Alonso know they are getting the absolute best in style and quality. Desiree Alonso® is a family-owned design business driven by not just a designer, but also an independent Home Educating mother of three. Business owner, designer, entrepreneur, devoted mother, wife and friend, Desiree Alonso is thrilled to share her amazing line of aprons with you. Enjoy!
Winner receives the Amy apron.
Dish Dish

Dish Dish – Your Online Family Cookbook is pleased to offer one year of our Pro Account (we will jumpstart your cookbook by entering 20 recipes for you – simply copy a link, take a pic or scan and then email or fax to us) which also includes menu planner, decorative templates, and more. Additionally, the winner receives our 11×15-inch eco-friendly bamboo cutting board, perfect size for a drawer and pretty enough to hang on the wall.
Winner receives one year Pro Account and bamboo cutting board.
a Rafflecopter giveaway

Inspired.Simply.
Simply Inspiring Prints and Printable for your home. Prints on archive quality (acid-free, great texture) cardstock and shipped flat via USPS First Class in a rigid photo mailer. We use pigment inks, which eliminate concerns about fading. Let Us Hope 8×10 Print ($15 value) and Personalized Family Rules 11×17 Print ($20 value)
Winner receives Let Us Hope (8×10 print) and Personalized Family Rules (11×17 print).
JessicaSprague.com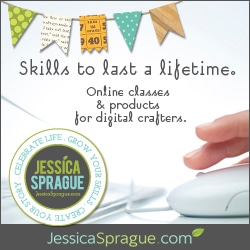 You are awesome. Your life is awesome, and worth recording. Jessica will show you how to record MORE of the awesome with a few simple techniques in Photoshop while learning skills to last a lifetime. JessicaSprague.com – home to the best online education and products for digital crafters – is giving away two classes that will help you record and document all of your precious memories – Photo Editing 1: Good to Great and Digital Scrapbooking 1: Up and Running with Photoshop.
Winner will receive Photo Editing 1 and Digital Scrapbooking 1 courses.
a Rafflecopter giveaway

Manchester Wood
Our Portable Folding Work and Laptop Desk has a unique design to fit the present mobile lifestyle with its large workspace and light, durable solid wood construction. Bring this folding worktable to wherever you need it! Our Portable Folding Work and Laptop Desk is made from solid ash American hardwood with a sturdy double glide undercarriage. It's designed for the fast paced world in which we live, as this foldable worktable is great for people on the go. Whether you use it for your laptop, or to work on important documents, our folding work desk provides a comfortable and convenient workspace. The new curved shape of the desk fits close to you while also adding a spacious work area to the sides when you need a little extra workspace. Our Portable Folding Work and Laptop Desk's also feature a cutout built-in handle that allows you to move the desk to any room with ease. The stain resistant lacquer finish is available in either our Golden Oak or Chestnut finishes.
Winner receives one Portable Folding Work and Laptop Desk (Value of $89.95).
Martha Stewart Living

With the busy school-year fast approaching, everyone counts on moms to get the family back into a routine. Martha has thought of great solutions to help keep track of paperwork, manage calendars, and communicate. Get and stay organized with Martha Stewart Home Office with Avery at Staples. You can check out the entire line at Staples.com/MarthaStewart. Items in this giveaway: Shagreen Document Storage Box– 13.99, Shagreen Organizer– 14.99, Shagreen Double Wall Pocket– 10.99, Shagreen Accordian File-15.99, Adhesive Metal Bookplate– 4.99
Winner receives Shagreen Document Storage Box, Organizer, Double Wall Pocket, Acoordian File and an Adhesive Metal Bookplate!
a Rafflecopter giveaway

The WonderMill
Freshly milled flours smell wonderful, taste great, and are nutrient packed. The WonderMill electric grain mill is a very versatile grain mill that allows you to mill several grains, wheat, dry beans, gluten free flours, and several other items. The WonderMill grinds grains to a fine flour very quickly making it easy to grind flour when you need it. When it comes to motors, ours is top quality, the most powerful, and made to last under constant use.
The winner receives one WonderMill electric grain mill (Value of $260).
Young Living Essential Oils
What is the most versatile essential oil that a homeschool mom/dad/family can use? Lavender! It has so many different benefits that you just can't go wrong. Diffuse it, inhale it, or topically apply it… if you are interested in oils and don't know where to start, this is the one! Cognitive benefits (from Healthy and Natural World: 30 Ways to Use Lavender Essential Oil): University researchers in Japan found that diffusing certain aromas in an office environment dramatically improved mental accuracy and concentration. Diffused lemon oil resulted in 54 percent fewer errors, jasmine 33 percent fewer errors, and lavender 20 percent fewer errors. When aromas were diffused during test taking, scores increased by as much as 50 percent. Lavender has been documented to improve concentration and mental acuity. University of Miami researchers found that inhalation of lavender oil increased beta waves in the brain, suggesting heightened relaxation. Lavender oil also reduced depression and improved cognitive performance (Diego et al., 1998). A 2001 Osaka Kyoiku University study found that lavender reduced mental stress and increased alertness (Motomura et al., 2001). This is a great, natural product for enhancing learning!
Winner receives one Young Living Lavender Essential Oil 0.5 Fl. oz.
a Rafflecopter giveaway