Why Does Tech Education Matter?
Why Does Tech Education Matter?
Preparing Our Kids for the Challenges of Tomorrow
There are so many things our children need to know before they graduate from our homeschools. Is tech really one of them?? Why does tech education matter?
Is there a good reason to include subjects such as coding, AI, and robotics in our homeschool curriculum? Does it depend on whether our kids are going to college or directly into the workforce? Does it matter what kind(s) of jobs they're interested in? Let's talk about these questions and more.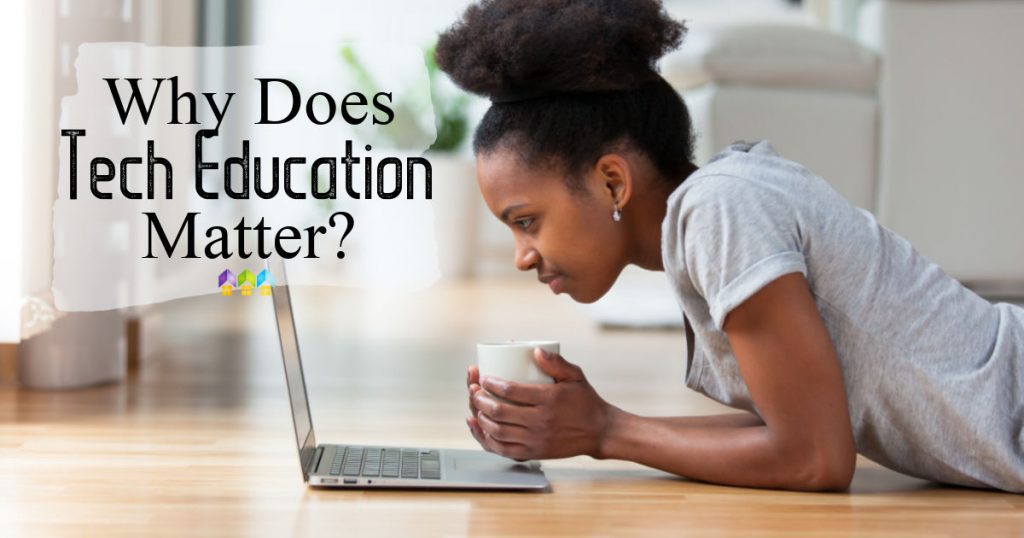 The Future Is Exciting and Full of Unknowns
Did you know that, according to the World Economic Forum, 65% of the children now entering primary school will do jobs that don't even exist yet? It's kind of mind-boggling to think about, but it's true! Industry 4.0 is radically transforming the employment landscape as well as the future skills requirements for jobs.
We are now living in a time of rapid change in both day-to-day life and when it comes to jobs and employment. How do we prepare our children for their futures when we're not sure what their futures will be like? Tech education is one way to help ensure their success and adaptability! Our children need to know how to handle AI, automation, augmented reality, blockchain, and more.
In other words, the ways we educate our children need to change. Why? So that our children will be ready to live in a world of smart machines.
Tech Skills Will Be More Important as Time Goes On
I remember when I was a child in elementary school. During math class, my teacher would often say, "You need to learn to add, subtract, multiply, and divide quickly and easily! After all, when you grow up, you're not going to take a calculator with you to the grocery store every time you go shopping." Guess what? My cell phone serves as a calculator (and so much more) that is readily available any time I need it.
Did my teacher mean well? Of course she did. Did she realize how quickly the world would change and the kinds of changes that would happen? Absolutely not. She couldn't have known what the future held. Even though we homeschooling parents (like my math teacher) don't know what will happen in the future, we can help prepare our children to meet its challenges.
Society depends more and more on electronic devices, goods, and services as time goes on. Tomorrow's jobs (even though we don't know exactly what they will be) will rely heavily on a good understanding of tech and STEM subjects. In fact, the World Economic Forum's Future of Jobs 2020 report found that by 2025, 85 million jobs may be displaced by increasing automation and 97 million new roles may emerge that are more adapted to the new division of labor between humans, machines, and algorithms. (Wow!)
But We Have Some Challenges to Overcome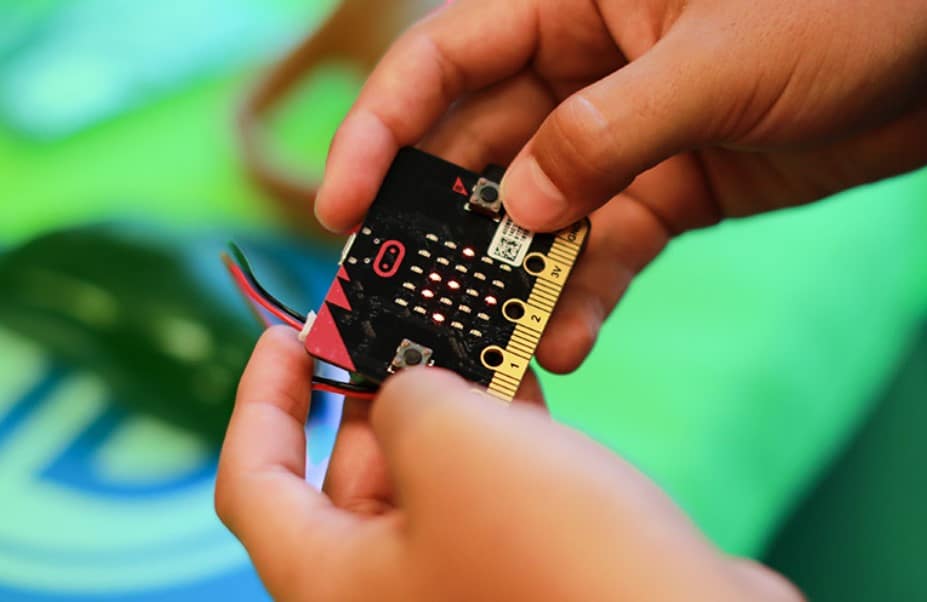 As exciting as all of this sounds, there are some challenges to overcome. According to the U.S. Bureau of Labor Statistics, by 2040, 80% of all jobs will require STEM skills. Why is that a problem? Because, according to a White House report, only 20% of U.S. high school graduates are prepared for college-level coursework in STEM majors.
What Can We Do About It?
The good news is that, as a homeschooling parent, you can do what's best for your children. You can find the best resources for your children and make use of them so your kids will be prepared for the future.
You have the option to create a tailor-made curriculum for each of your children. If you feel confident doing this on your own, go for it! If you want some direction and support, check out iD Tech! They are the #1 tech educator for kids ages 7-19, with over 23 years of expertise. And they are trusted by over 1 million parents.
Skills such as thinking skills and problem-solving are learned while studying STEM subjects. And they are applicable to almost all careers and fields of study.
iD Tech Programs
If you know you want (and need) to include tech education in your homeschool but aren't sure how to do it, try iD Tech!
iD Tech offers year-round online programs for kids ages 7-19 spanning coding, AI, game dev, design, robotics, entrepreneurship, and more. Their customized curriculum is developed in partnership with top universities, innovators, and tech partners, assuring high-quality live instruction aligned with the latest market trends. And (hooray!) their classes can be taken on a flexible schedule, from anywhere an internet connection is available.
iD Tech Online Private Lessons
iD Tech provides 1-on-1 virtual lessons for kids and teens (ages 7-19) taught in over 60+ in-demand topics by elite, live instructors. Homeschoolers can explore their interests and find their passions, while gaining much-needed skills for a future that demands tech literacy.
iD Tech Online Teen Academies
iD Tech also offers certificate-granting programs for teens (ages 13-18) developed in partnership with top universities and tech partners. These engaging programs help teens design compelling resumes for college admissions or dream jobs, depending on their ambitions.
iD Tech On-Campus Programs
iD Tech offers popular in-person summer programs for kids ages 7-19 at campuses across the country. Keep in mind that these programs start accepting registrations in November and tend to sell out, so sign up to receive their emails and be among the first to know when registration opens up!
It doesn't need to be overwhelming!
I know this might seem like information overload! After all, most of us grew up during a time when the internet hadn't even been invented! And if it was, it was pretty new and certainly didn't have a huge effect on our daily lives or our jobs. For our children, though, that's not the case. They live in a world that (in so many ways!) is completely different from the world we parents grew up in.
If you, like me, aren't sure where to start or how to help your kids (whether young children or teens) get prepared to live and work as adults, you can rely on iD Tech to supply them with the latest—and ever-evolving—skills needed for future success.
Enter the iD Tech Giveaway!

To celebrate back-to-school season, iD Tech is giving away over $2,000 in scholarships to three lucky winners!
Enter for a chance to win an Online Teen Academy Scholarship or an 8-pack of Online Private Lessons*:
The winner may choose from certificate-granting programs powered by Harvard Business Publishing, NYU, Penn, Wharton, and NVIDIA, and more. Courses range from $849 to $2500, and the scholarship will grant a discount of up to $1500.
Online Private Lessons 8-Lessons Package** ($512 in value) – two winners
Winners may choose from over 60+ topics including coding, game development, game design, robotics, AI, virtual reality, and 3D printing. Each package includes 8 one-hour private lessons with flexible scheduling. Scholarship cannot be used toward hardware or the "Entrepreneurship – Powered by Harvard Business Publishing" program.
Entries must be received by 11:59 EST on September 20, 2022. Enter now and share with your friends to increase your chance to win!
*Exclusions apply. For more information, check the giveaway terms and conditions. By entering this giveaway, you agree to receive emails from iD Tech.