Self Paced Classes from Veritas Press (Interview and Giveaway)
We'll be chatting with Marlin and Laurie Detweiler on Facebook this Thursday evening (9/25/2014) at 7:00 p.m. eastern/6:00 p.m. central. They are the founders and owners of Veritas Press–an online classical Christian school. And not only will we be chatting with them, but we'll also be giving away one self-paced class of the winner's choice. (The giveaway will be opening on Thursday evening right before the chat, and it will be open for a week.)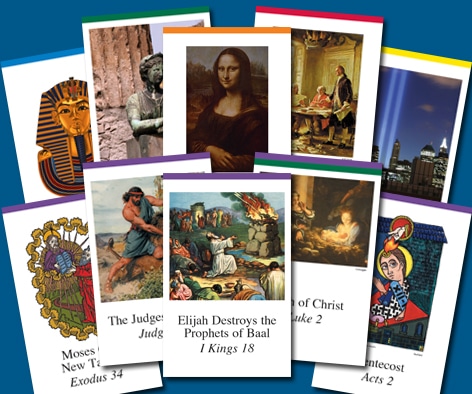 I've used Veritas Press history classes with my own children for the past 10 years, and we've loved every single class! We've done both the parent-taught classes as well as the live online classes. When they began offering self-paced classes a few years ago, we fell in love with them too! In fact, there's a sale on their self-paced classes, but it only lasts through the end of September, so there's not much time left. The choices include self-paced history, omnibus, and Bible classes. (The Bible classes are brand new this year! My children are so excited about these!)
So how can you join in the fun?
Be sure to visit Veritas Press learn more about the classes and to take advantage of the sale.
Here is the link to join us on Thursday evening for our live chat on Facebook.
If you are unable to join us for the chat, you can still watch the interview on YouTube.
Buy it:
If you're interested in buying the self-paced classes, you can get more information and make your purchase here. (Keep in mind that, if you win a free class after purchasing one, you will be reimbursed for your purchase.
Win it: