Review Detail
4.7
27
0.5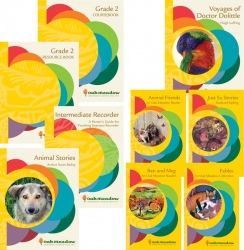 My children gave blossomed with this curriculum-- all on their own schedules, in their own time . This curriculum allows children to be individuals and encourages a love of the natural world.
Pros
This is a great way to begin homeschooling. It eases new homeschooling parents and young children into a routine. It is hands on and allows a lot of time and space for outdoor learning.
Cons
If you are a homeschooling family looking for a rigorous structured curriculum-- this is not the one for you !!
Comments