LIGHTNING DEAL ALERT! Gardening Tools for Kids – 61% off = $10!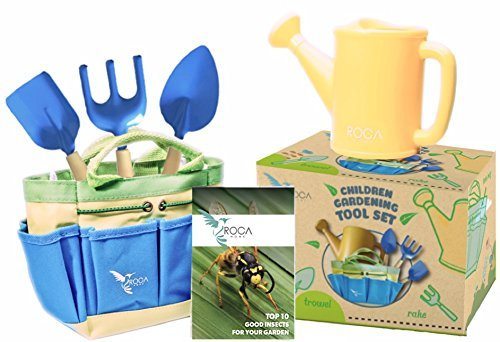 Gardening Tools for Kids – 61% off = $10!
Number of stars: 4.7 out of 5.
Kids garden tools will help kids discover the world and go outside and play! Perfectly-sized garden tools for their hands, which lets them enjoy outside play and grow a home garden!
Gardening with kids is a wonderful way for parents to promote imagination and physical activity with a kids garden.
Exciting kids gardening set can be used for more than just dirt, you can also take them to the beach and build sand castles!
These garden tools for kids feature a STEM early learning guide to help them learn about nature, animals and promotes outside playtime!
MONEY BACK GUARANTEE: We set out to make the best kids garden tools possible, and we truly believe that's what they are. However, if you purchase them and don't agree, we'll refund your order no questions asked.
Thank you for supporting Hip Homeschool Moms. Below are other Amazon deals you might be interested in.#affiliatelinks
Looking for more deal alerts? Check out our master list of deal alerts!
amzn_assoc_placement = "adunit0";
amzn_assoc_enable_interest_ads = "true";
amzn_assoc_tracking_id = "hiphommom-20";
amzn_assoc_ad_mode = "auto";
amzn_assoc_ad_type = "smart";
amzn_assoc_marketplace = "amazon";
amzn_assoc_region = "US";
amzn_assoc_emphasize_categories = "165793011";
amzn_assoc_linkid = "1454d82b025fd194228a8721893150c5";
amzn_assoc_fallback_mode = {"type":"search","value":"toys"};
amzn_assoc_default_category = "All";