DIY Frozen-Inspired Princess Wand!
If you have children (or are a Disney fan, yourself), you are probably getting pretty pumped for Disney's Frozen 2! This highly anticipated Disney sequel hits movie theaters this weekend, and it's sure to be a big family event this holiday season. As homeschooling moms, it's always fun to pull some crafts into our learning (especially this time of year). Today's craft is one that the little Elsa or Anna in your life will especially love– a DIY Frozen-Inspired Princess Wand!
These adorable wands would be perfect to take to the movie theater to see Frozen 2, and they also make a great dress-up accessory for anytime. (You could even use this as a craft activity at a Frozen – themed birthday party). This wand is pretty simple to put together. Little ones may need a little bit of help tracing the template and cutting out the snowflake design. Otherwise, it's pretty simple!
What You'll Need:
1. Colored craft paper
2. Popsicle sticks
3. Sequins
4. Pencil
5. Scissors
6. Craft glue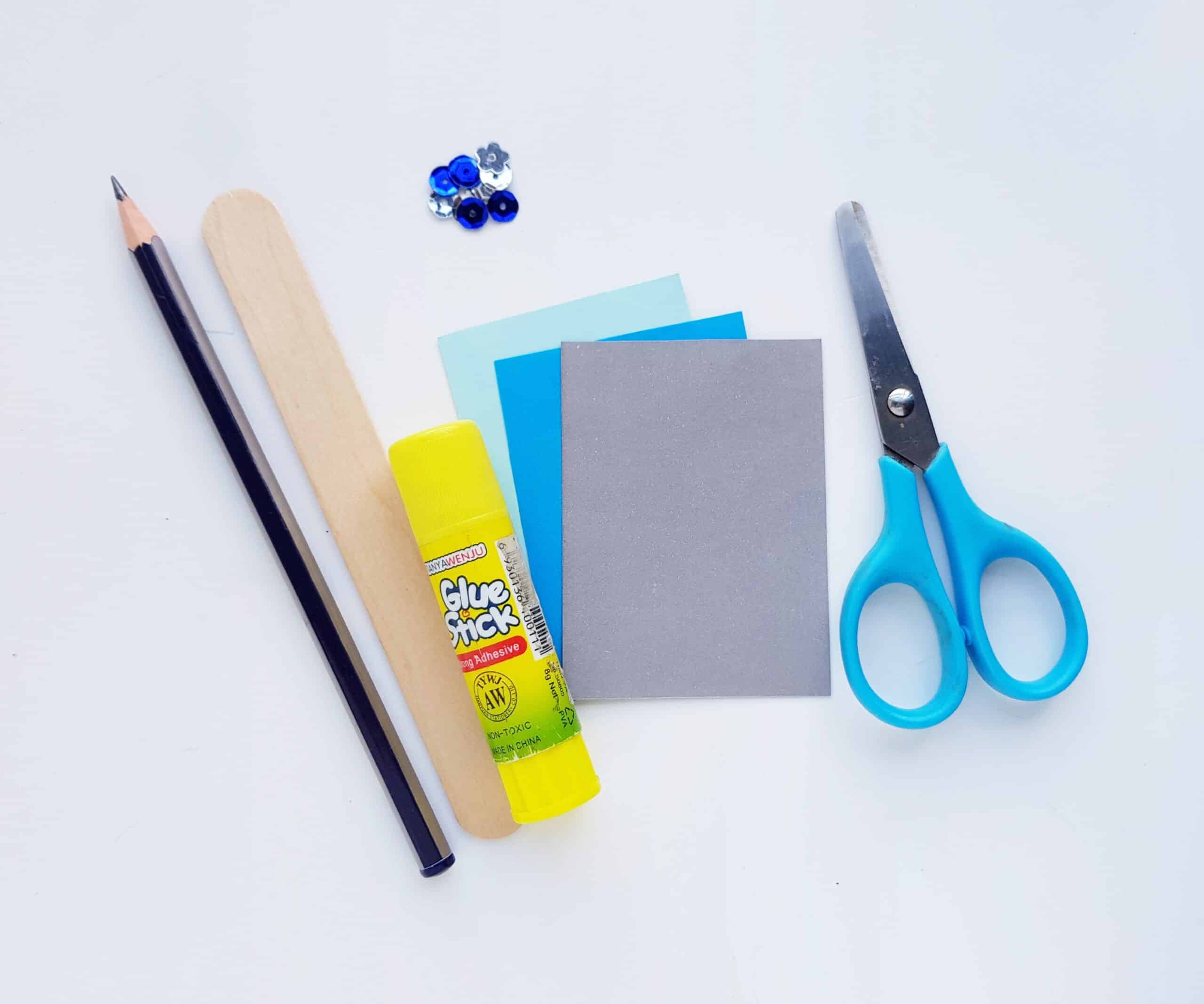 How to Make It:
To make this craft, you'll need to choose two, differently colored pieces of craft paper. For an Elsa-inspired one (like the one shown here) two shades of blue works perfectly! If your little one is more of an Anna fan, you could choose black and purple (the colors of Anna's dress!)
Cut one piece of paper into a 4 x 4 inch square shape.
Next, fold it diagonally (into a triangle.)

Fold the half folded paper into even thirds.
Use a pencil to trace the Magic Wand Template on the folded paper from the previous step.
Once you've done this, use scissors (or kid-friendly scissors, if little ones are doing the cutting) and cut along the pattern outline. You want the pattern part to stay intact while you cut away the rest of the paper.
When you're done cutting, you will unfold it…
…to reveal a beautiful snowflake!
Now grab the other piece of colored paper and trace the 5 point star pattern on it (also included in the Magic Wand Template). Cut out the star. Next, cut some (6 or more) really thin paper strips from colored craft papers. If you like, you could cut some strands of ribbon instead.
Attach the paper snowflake in the middle of the paper star with a little bit of glue.
Attach the paper strips along the bottom the star (on the back.)
Lastly, use glue to attach the star to the popsicle stick, and have fun adding some decorate sequins to give your wand a little bit of special magic!
We hope you and your children enjoy making these magical, Frozen-inspired wands together! Let us know if you make them (and if they end up coming to the movie theater with you!)