Review Detail
4.2
25
0.5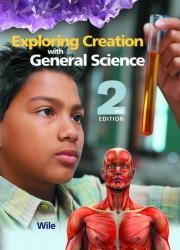 Great science curriculum. I like the layout even better than exploring creation younger years series. The notebooks are much better too.
Pros
in depth coverage of topics, strong support of creationism while still presenting both sides fairly
Cons
not a big fan of the experiments but that's a personal thing
Do you recommend?
absolutely
Comments