Pigs: Barnyard Treats and Reads Series
Spring is here! In honor of this season when new life is in full force, we want to bring you a special series: "Barnyard Treats and Reads." Each week, we'll share a creative way that you can transform Nutter Butter cookies (the treats) into one of our favorite barnyard animals! We will also give you suggestions for fun and informative books to share with your children, featuring the same animal as that week's treat! What could go better together than a tasty treat and a good read?
Last week, we brought you a creative (and tasty) way to teach your kids all about baby chicks. This week, we're going to focus on pigs (or, if you have little ones, "piggies.") Okay, we know that in the harsh reality of life, pigs are usually in the barnyard to provide, well, bacon. However, whether you are a carnivore or a vegetarian, there are a lot of things to be learned about this fascinating and intelligent animal!
Before we suggest some great reads to share with your children about pigs, let's get started with your treat!
The Treat: Piggy Nutter Butter Cookies
There's no pork in this piggy treat! This whimsical cookie is so fun and easy to make. To get started, you will need: 10 Nutter Butter cookies, light pink melting chocolates (or white with pink/red food coloring to make them pink), dark pink melting chocolates or pink chocolate coloring gel, coconut oil and candy eyes. (For the full recipe with more detailed ingredients and instructions, be sure to read all the way to the bottom of this post!)
NOTE: For a time-saving tip and information about how to simplify the cookie-decorating process, see the note just above the printable recipe near the end of this article.
Using a pan, a double boiler, and a ramekins, melt the light pink chocolate and the dark pink chocolate. Couldn't find find the pink chocolate in the store? Not a problem: just use a mixture of white and red melting chocolate to create two different shades of pink. After the chocolate melts, add a little bit of coconut oil to each ramekin and stir it to help create a smooth consistency.
Next, use a wand or fork to dip each Nutter Butter cookie into the light pink chocolate until it is completely coated. After you coat the cookies, hold each one over the ramekin for a few moments and give the excess chocolate a place to drip off without making a mess.
Set your pink-coated Nutter Butter cookies aside on a wire rack to cool and solidify!
Next, it's time to make the curly pig-tails. Spoon the dark pink chocolate into piping cones and draw small, squiggly lines onto parchment paper. Make more than you think you need (some will probably break) and put the the parchment paper into the refrigerator to harden.
Place your pig's candy eyes toward the center of the Nutter Butter. Use the piping cone to trace dark pink ears right above the eyes, as shown below. Next, pipe a simple snout below the eyes consisting of a circle and two small dots.
The final touch for your piggy is the tail, of course! To apply these, just dab the toothpick into light pink melting chocolate and apply it to the tail area. Then carefully remove and press each curly tail into chocolate. Some of them may break while you remove them from the parchment. It's okay to eat these.
Aren't they cute? You could also make these cookies for a birthday party (Peppa Pig or Charlotte's Web themed). They could also be fun to bring to a 4H gathering if your kids are involved in agricultural studies.
The Reads: Books for All Ages about Pigs and Piglets
If You Give a Pig a Pancake by Laura Numeroff (Author) and Felicia Bond (Illustrator)
For Ages: 1- 6
This children's book about a little pig who receives a pancake (and then keeps asking for more and more things to go with it) is a classic that young children will especially enjoy. It's great to read aloud to pre-readers, but it also makes fun early reading material for developing readers.
The Three Ninja Pigs by Corey Rosen Schwartz and illustrated by Dan Santat
For Ages: 4-8
This fun retelling of the classic, "The Three Little Pigs," uses meter and Japanese culture to teach children the value of hard work and practice via three super-cool ninja pigs! It also has great illustrations!
For Ages: 8 – 12
This classic story of friendship, featuring a particularly unlikely one between a pig and a spider, is beloved by children and adults alike. Even if your children are older, this could be a fun one to read aloud together!
All Creatures Great and Small by James Heriot
Ages: Teens (and adults, too!)
This wholesome book is based on the real experiences of the author! It tells about the adventures of a small-town animal doctor in Yorkshire. While the pigs in this novel do cause some hilarity, this book would really be a good choice along with studying any type of barnyard animal! If you're studying several different types of animals that live on a farm, you could even read this over the course of your entire unit.
We hope you enjoyed this week's "Treats and Reads," all about pigs! We'd love to know how your treats turned out, and which books you decided to read!
NOTE: If you'd love to make these cookies but need to simplify the process, just use Wilton Cake Decorating Icing (in 9 oz. squeeze bottles) instead of using the melting chocolates as described in the recipe. Some icing in tubes/bottles doesn't harden well, so be sure (if you use a different brand) that you choose one that will harden.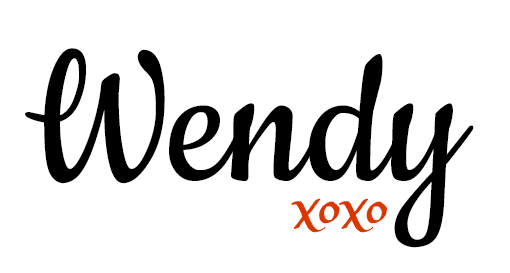 Piggy Cookies: Barnyard Treats and Reads Series
This piggy Nutter Butter cookies are fun and easy to make with kids! They would be perfect to make when studying barnyard life, or even for a special piggy-themed party (for those Peppa Pig and Mrs. Piggy lovers)
Ingredients
10 nutter butter cookies
1 cup pink melting chocolates or white with pink food coloring for melting chocolates
½ cup dark pink melting chocolates or pink chocolate coloring gel
½ tsp coconut oil
Candy eyes
Additional Items:
2 ramekins
pan for double boiler set up
piping cones
chocolate dipping wand or fork
wire cooling rack
parchment paper
OR
If you want to simplify the decorating process, buy Wilton Cookie Decorating Icing (in 9 oz. squeeze bottles) instead of the melting chocolates and related ingredients.
Instructions
Set up double boiler with shallow pan and ramekins for each color chocolate.
Fill with water till half way up side of ramekins *careful not to get water inside them as it will seize the chocolate.
Turn heat to medium low.
Add chocolates and smidge of coconut oil to each, stirring to combine as they melt.
Using wand or fork, dip Nutter Butter cookies in light pink chocolate until thoroughly coated. Hover above dish as chocolate drips off.
Set on wire rack to harden.
Spoon dark pink melted chocolate into piping cones and draw on ears and snout.
Dab toothpick into light pink chocolate and onto piggy head where you want to place the eyes and quickly add the candy eyes.
On parchment paper, draw squiggly tails, making extra, and put them in the refrigerator to harden.
Add tails by dabbing toothpick into pink melting chocolate and applying to the tail area, carefully press tail into chocolate.
Set to dry and harden.
Store in airtight container.
OR
If you're using bottled Wilton Cookie Decorating Icing, decorate cookies using bottled icing instead of following the above steps for decorating using melting chocolates. Set to dry and harden.