Review Detail
5.0
1
0.5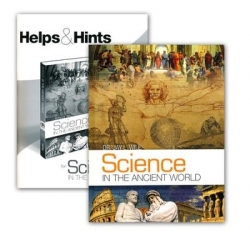 We completed this one and Science in the Scientific Revolution and finished the second half of the first book all in one year and had two months left to start a third book from another author, only because this author's next book wasn't available yet.. My son loves science and reads it on his own and then we go over the questions. We only did a few to the experiments, as my older child is special needs and needs much help. But it was easy for my younger student to read through the experiments and understand what was happening and expected. We completed those we were most interested in. Wish these were available when my high schooler was younger. I have heard he plans to write a total of 5. We can't wait for the others to come out.
Pros
Well written. Easy to read and teach from and also easy to follow for an independent student.
Do you recommend?
Yes, without a doubt!
Comments