Glow Recipe is Hiring THIS JOB IS CLOSED
If you are a homeschool mom wanting to work from home to bring in additional income, this position might be for you. Glow Recipe is recruiting for a remote worker who is able to work Part-Time as a Customer Serve Representative. If you love beauty products and are skincare obsessed, you need to check out this job!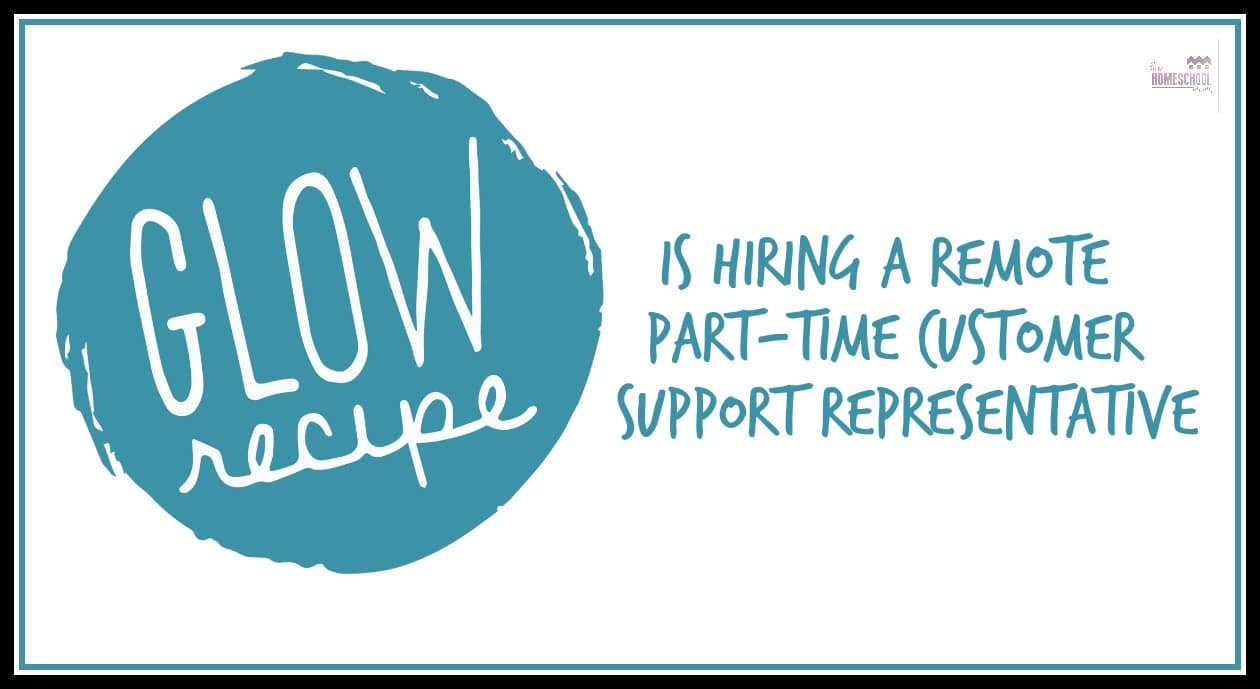 WHO IS GLOW RECIPE?
Glow Recipe is the first and only all-natural Korean beauty site founded and curated by industry veterans, with an eye on globalizing the secrets behind the glowing skin of Korean women. Founded in 2014 by Sarah Lee and Christine Chang, Glow Recipe is the online destination for cruelty free, natural, fun and truly effective Korean Beauty. They have been featured in Shark Tank, Forbes, Vogue, Elle, In Style, and Allure. Glow Recipe has partnered with Sephora, where their products are now sold nationwide. P
JOB DETAIL
Glow Recipe is seeking to hire a part-time, customer service representative who will work remotely. If you are a beauty loving, skincare obsessed, self-starting Customer Service Representative, then Glow Recipe wants to hear from you!
JOB DESCRIPTION
Answering customer inquiries via email and live
Providing quality service and support in a variety of areas including:

providing information about products and services,
solving customer inquiries,
obtaining details of complaints and
system troubleshooting.

Consistently creating a welcoming environment for the customer by greeting and assisting as well as quickly responding to customer inquiries and needs.
Keep detailed records of customer interactions, recording details of inquiries, complaints, and comments, as well as actions taken.
Tracking complaint resolutions.
Communicating product knowledge to clients as appropriate.
Promoting a favorable image of the company
JOB REQUIREMENTS
1+ years of experience in customer service
A passion for all things skincare and beauty
Ability to communicate verbally and in writing effectively
A "Google it if you don't know it" work style
Strong time management and organizational skills
Able to work approximately 20 hours per week
JOB TYPE
Part-Time. Remote.
This position is filled.