Review Detail
4.7
27
0.5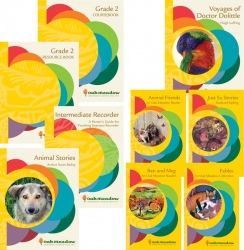 i love this curriculum, it is such a beautiful collection of stories and simple unfoldment, developmentally spot on and just a pile of fun. 1st 2nd and 3rd grade were fabulous, looking forward to fourth.
Pros
very good match developmentally, open
Cons
cover doesnt hold up on the syllabus
Do you recommend?
YES! love love love the meadow
Comments