Review Detail
4.7
27
0.5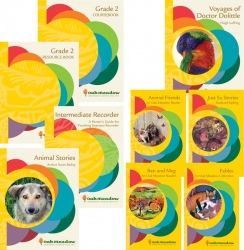 I've used Oak Meadow for two years in a row now. It's great in the sense that you can buy all the main subjects together as a set. However, I thought the Science course could use a little extra help. For instance, Scientific Methods were summed up in about half a page. I felt it should have been longer. I wasn't sure my children would remember all the necessary terminology with such small focus on it.
Pros
It's a complete curriculum with all of the main courses covered.
Cons
The lessons are short. It's also very costly.
Do you recommend?
Yes, for a beginner
Comments