New Years Activities for Families
Is celebrating on New Year's Eve only for grownups? It doesn't have to be! We asked moms in the Hip Homeschool Moms Facebook Community to tell us about their favorite New Year's activities for families. Keep reading to get some great ideas for activities, foods, and traditions to celebrate the new year!
If your family doesn't have any traditions for New Year's Eve, you might want to start some! What's so important about traditions? They give children a sense of belonging and help them know what to expect in different seasons; they help build bonds between family members; and they're just plain fun!
Some families like to stay up 'til the wee hours of the morning ringing in the New Year. Others like to celebrate early and let the New Year come in while they peacefully snooze. Some plan parties and celebrations and activities with the kids, and others take a more casual approach. No matter what your style–whether you love a good party of prefer a good night's sleep, we think you'll find some ideas and inspiration here!
ACTIVITIES
Stay home, eat finger foods, play games, and watch the ball drop at midnight.
Have Family Game Night with popcorn and hot cocoa.
Shoot fire works.
Go out to eat Chinese food. Come home and play board games. Then watch the ball drop while banging pots and pans!
Have a movie marathon (maybe each family member gets to pick one!)
Play games, do puzzles, and watch movies.
Watch sports on TV and run a 5K together.
Spend the evening at church playing fun old-fashioned games! Some of the games are: bubble blowing contest (with bubblegum), spoons game, musical chairs, grab bag game (Put gross foods in a box. Each person must choose a food without looking and must eat what he/she gets. Yuck!), Bible drill, Coke drinking contest, pie eating contest, and fireworks at midnight.
Watch Night Service at church on New Year's Eve followed by dinner and ringing in the new year with our church family.
Kids pop a balloon every hour as their "countdown" to midnight. At midnight, run outside to scream "Happy New Year!" blow horns, and pop mini fireworks.
Spend New Year's Eve with the family–sledding during the day–eating fondue and goodies while playing games that night. Then on New Year's Day, have a huge pot of chili and do some target shooting. Fill milk jugs with Jello and watch them explode in lots of colors.
Have a big lunch and simple dinner. Some years the kids have a big sleepover/party where they play until after midnight or as long as they can stay awake!
Create a theme with games and movies. The kids get to pick the theme, and the movies all fit with it. (ex: teacher movies, mad scientist movies, or animal movies) Eat snack foods or fondue while playing loud, noisy games. The kiddos make their own flavored soda pop, then they get to take a pillow and blanket into the living room to camp out there until midnight. The older kids get to light candles at midnight and pray–telling God what they're thankful for from the previous year and asking for His help and blessings for the new year. (The younger kids look forward to being old enough to get a candle!) On New Year's Day, the family spends time together with a big dinner and lots of silly fun including marshmallow shootouts and Nerf competitions!
The family camps out in the living room. Play games, watch old movies, and go through their memory jar. (This is a jar that is left out all year for folks to write down things that happened throughout the year–funny things or things they're grateful for, etc.) Then they all sleep in the living room next to the fireplace.
One family did a spin-off of New Year's Eve Countdown Bags. She tweaked the suggested activities to make them fit her family. She chose charades, craft hour, baking hour, reading hour, and dance party hour. Then they did party poppers at midnight! (Homeschoolers are great at taking an idea and tweaking it to make it fit our own families and homeschools!)
One family decorates the tree for New Year's Day. They are from Russia, and this is a common practice there. (Which caused me to think that it would be lots of fun to do a quick/fun study of how folks in different countries celebrate the New Year!)
Read from a memory jar of funny things the kids said and did throughout the year. At midnight, they do confetti pull poppers in the living room. (It takes weeks to finally find all of the papers!) They also have old fashioned noisemakers.
On New Year's Day: Take down the Christmas decorations and clean the house while something yummy cooks in the crock pot.
A great suggestion for those with young children: Do Noon Year's Eve instead of New Year's Eve! Hooray for creativity!
FOODS TO CELEBRATE THE NEW YEAR AT HOME
In the South, it's a tradition in many families to have black eyed peas (for good luck) and cabbage (for money) on New Year's Day.
Root beer floats on New Year's Eve.
Finger foods (sausage balls, cheese ball and crackers, chips and dip) and chili or sausage corn chowder.
Pizza or snack foods for New Year's Eve.
Chinese food.
Several different cheeses (from a cheese importer), meats, and fruits.
Cheese fondue.
Finger foods with soda.
Steamed shrimp has been one family's tradition for at least 2 generations.
Black eyed peas with ham and cheddar jalapeno cornbread.
Sherbet and ginger ale floats.
Black eyed peas and sausage soup.
Summer sausage, cheese, crackers, and fruit. Also sub sandwiches.
Pizza on New Year's Eve. On New Year's Day–brown bean soup, greens, and cornbread.
Chocolate fondue with fruit and pound cake.
Sauerkraut!
Snack trays throughout the afternoon and evening with deviled eggs, meat, cheese, and crackers. Veggie tray, fruit tray, and finish off the last of the Christmas cookies!
A funny food incident that happened to one family: They used to have crab legs on New Year's Eve, but when they thawed them in the fridge as the directions instructed, their fridge smelled like the penguin house at the zoo for 6 months!
Good luck chili (with black eyed peas).
I just had to share one special family tradition (submitted by Lyndsay) with you before ending this post! Her family's New Year's Eve tradition began back in 1948. Lyndsay's grandma was a singer in a big band, so she'd always had exciting New Year's Eve celebrations. Then she met and married Lyndsay's grandpa and had 3 babies in 3 years. After that, she needed to be able to have celebrations at home instead. For that reason, she began baking a cake and decorating it to look like a clock. She baked a penny into the cake. At midnight, they cut the cake, and whoever got the penny was supposed to have good luck all year.
Every year since then, Lyndsay's family has carried on the tradition. Grandma passed away 6 years ago, so the celebration moved to Lyndsay's mom's house. They still have the cake with the penny baked in along with punch and party foods. They also play Bingo and have small prizes for the winners. And at midnight, they still bring out the party hats and noisemakers–including some of the cow bells that have been used for this purpose since 1948! And of course they go outside and ring in the new year as loudly as possible.
If you'd like even more family-friendly ideas for celebrating the new year, click here to go to our article with great ideas for Celebrating New Year's at Home with the Kids!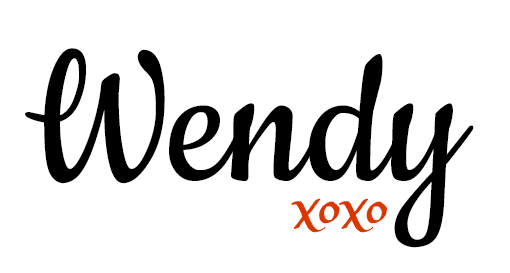 If your family doesn't have any special traditions for New Year's Eve or New Year's Day, please feel free to borrow some ideas here! We would love to hear about your family's New Year's Eve or New Year's Day traditions in the comments below.