Review Detail
4.6
9
0.5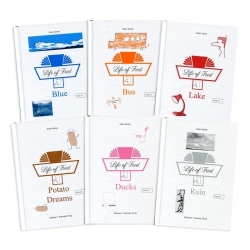 I bought two of these books for my then 6th and 4th grade boys to supplement their math curriculums. The deal was we would do them together by spending time reading them aloud. Both my boys enjoyed these books so much that I constantly found them reading them independently. They are engaging and effective for teaching math concepts in a very concrete way which I think prepared them well for higher levels of math.
I think these would work well for kids that are reluctant in math for they are so engaging.
Pros
Funny, engaging and effective.
Cons
Expensive as a supplement.
Comments